CAPITAL PUNISHMENT – Jose's treatment of Casillas causes a storm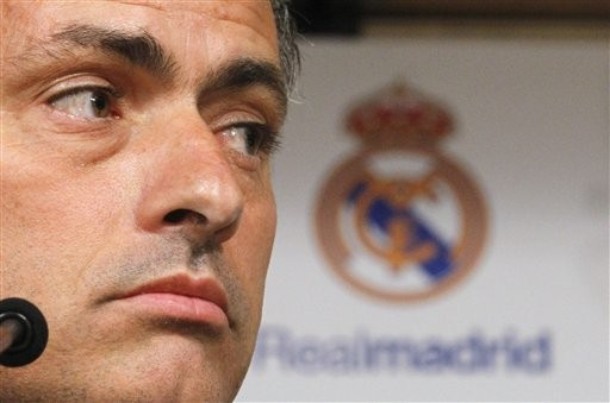 By Olly Dawes
"I get on very well with Mourinho, just like the rest. Sometimes we disagree on certain things, but our relationship is very good. The situation is normal,"
Iker Casillas gave an interview following Madrid's crushing 6-0 win over Zaragoza, claiming that the relationship between himself and Jose Mourinho is 'fine'.
Press over the last fortnight has suggested the two had frequent rows and that there were strained relations between two of the most integral parts of the Madrid setup.
The problems started after the second leg of the Spanish Super Cup final. As Barcelona were defeating Los Blancos 3-2, Marcelo's late challenge on Cesc Fabregas sparked a mass brawl at the Nou Camp, where Mourinho inexplicably eye-gauged the Barcelona assistant manager, Tito Vilanova.
Casillas tried to diffuse the situation by phoning Barca's midfield duo Xavi and Andres Iniesta, two of his international teammates, to attempt to apologise.
Madrid boss Mourinho found about the events and dropped the seemingly untouchable Casillas to the bench for the Trofeo Bernabeu game against Galatasaray.
Mourinho's feels that Barca are having things there own way and wants his Madrid players to 'get in their faces'…more often than not leading to red cards and mass brawls, which Gerard Pique claims is 'poisoning Spanish football.
Casillas' actions infuriated Mourinho, leading to the demotion, then these comments from 'The Special One'.
"Iker is ahead, but he's not untouchable. Make no mistake, here the most important thing is Real Madrid. The goalkeeper is not someone who is guaranteed to play. Just the same in defence, midfield or attack."
This is the hero of Madrid we are talking about. Casillas has made 575 appearances in 13 seasons in all competitions – he's a club hero.
Casillas was restored to the side for last night's victory in Aragon, with the aforementioned quotes coming from Casillas last night.
If the alleged rift continues, it will be interesting to see what happens in the capital.
Some fans are already becoming frustrated with Mourinho's attitude. The accusations that Mourinho was about to quit because of a lack of support from the board reaked of Brian Clough's threats during his stint at Derby – and it may get to the point where Florentino Perez says enough is enough and sends the former Porto, Chelsea and Inter boss packing.
The key line is that if there was a full blown rift, who would the fans support?
Casillas. Every single time.
Mourinho's obsession over beating Barcelona has made people question many of his decisions, and this is another one that raised some eyebrows.
In what is considered the strongest squad in world football, it always appeared that Casillas was the immovable object, guaranteed a starting role. Now Mourinho has challenged him…is it to keep Casillas on his toes? Or is there more in this story?
Follow @icentrocampista