PRIDE OF THE LION KING – Llorente set to stay in Bilbao
Updated: 31 December, 2011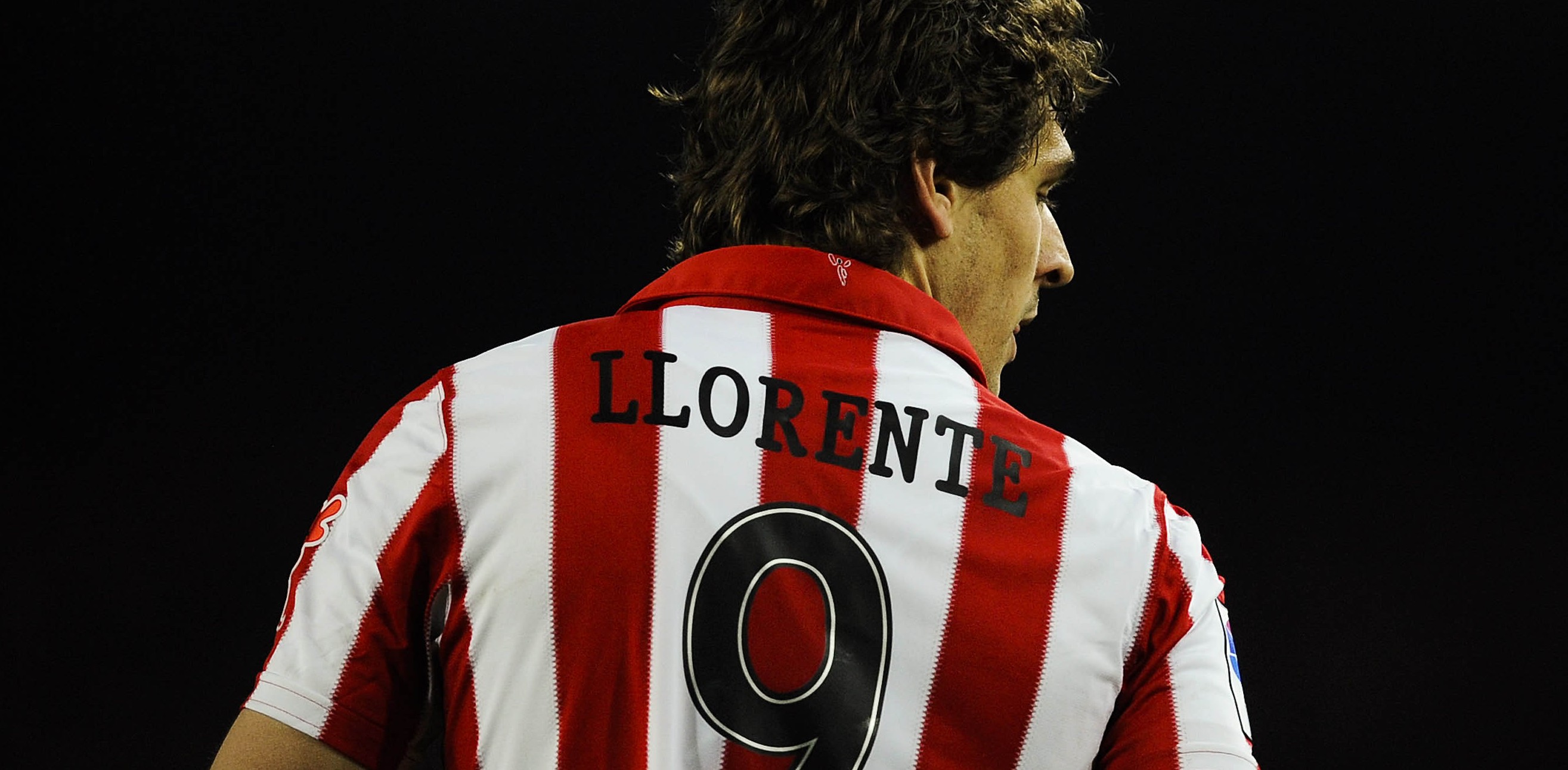 Athletic Bilbao have publicly stated that they are confident their star man Fernando Llorente will sign a new deal at the club.
The 6 ft 5" striker has attracted interest from all over Europe, however it is in England where clubs are most keen.
Tottenham, Liverpool and Chelsea have all been linked with Llorente over the past twelve months, however it is looking much more likely that the man they call 'El Rey León' will be staying at San Mames.
"We are very confident that Llorente stays with us," said Athletic's sporting director Jose Maria Amorrortu.
"He is a very important player. We are working on its continuity, but we have not gone any further."
It is clear that the club are desperate for him to stay; not only because of his talent on the field, but also for what he represents to the club and fans. He is another player that has become a part of the club – far more than just their striker.
Llorente joined the club's youth ranks at just eleven years old and played at various youth levels before joining CD Baskonia – effectively an Athletic feeder club and youth team – in 2003.
In his season at the club, he impressed with mature displays – scoring 12 goals in 33 appearances. This spell paved the way for him to make it at Athletic. He went on to play for Bilbao Athletic – the club's reserve side – in the Segunda B before making his debut for the first team in 2005's 1-1 draw with Espanyol.
He continued to push for a first team place throughout the next few years and, although he was arguably the club's fourth-choice striker at one point, he was given the number 9 shirt and a new contract – with a buy-out clause of between €30 and 50 million – within a year from 2005-2006. This highlights the belief the Basque giants had in his ability to become a real success at the club.
The faith shown in Llorente has certainly paid off. Since the 2007-08 season, he has been the club's main striker and has also gone on to represent his country. As with most players who come through the ranks at Athletic, Llorente knows what they are about.
He has been there his whole playing career, so it is intrinsically built in him to love the club and give his all. Contracts aside, this kind of bond between club, players and fans is something that keeps the players at San Mames even when bigger clubs come in for them.
There is not much doubt within the footballing world that Llorente would be a huge success in England. His powerful stature, paired with mobility, intelligence and an eye for goal, makes him perfectly suited for the aggressive, fast-paced play of the Premier League. However, the tie that binds is too strong – no matter how successful he could be away from Spain.
On the subject of Llorente's new contract, Jose Maria Amorrortu also said, "I'm optimistic. Fernando has been here for 11 years. This club is a club of values and Fernando knows this."
"We must transmit values and reinforce them because they are what make us different."
From the very top of the club in the boardroom, right down to the fans who come to watch the team each week; this is what is most important – being different. Llorente will be the same, that's his contract to the club.
Follow @icentrocampista