GARRIDO SAFE AT VILLARREAL, BUT FOR HOW LONG?
Updated: 14 December, 2011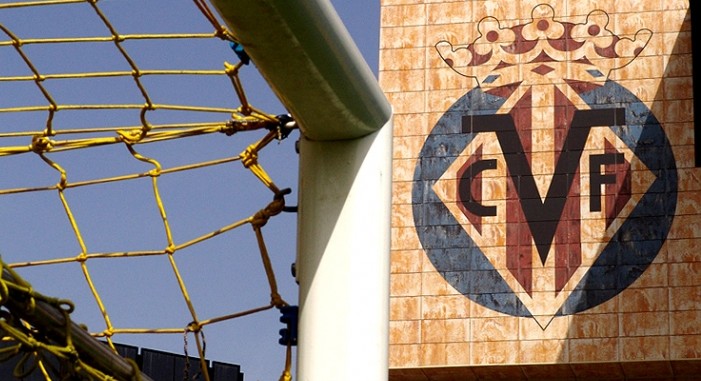 An unsettled off-season and a rash of injuries made the first part of Villarreal's season difficult, but the team is still struggling even with almost everyone now healthy (Giuseppe Rossi is a large exception, admittedly).
Villarreal finds it difficult to score, home or away, while its defense makes elementary errors time and time again.
Not surprisingly, demands for a coaching change from the fanbase, already loud, are growing daily. Messages of support for Garrido from President Roig have been lacking recently, fueling speculation a change may happen soon unless results improve.
Villarreal's Champions League group match against Napoli was typical of the performances Garrido's side has produced of late. Villarreal huffed and puffed, but hardly created any attacks of note, although the Italian side played nervously and was guilty of many unforced errors. But in the last half-hour a fine shot from outside the box on a quick break gave Napoli the lead, then the Villarreal defense failed to clear a bouncing corner. 2-0 to Napoli, and the tie was done.
As usual, Garrido asserted things were improving, especially as Borja Valero and Cani would both be returning for the Real Sociedad match on Sunday— a key game as Villarreal hoped to move away from the relegation places in La Liga.
For the first time this season the team was able to play essentially its first-choice lineup, except for Rossi and the suspended Musacchio. And early on, the team indeed looked more stylish and assured than in many recent matches, playing at a quick tempo. Villarreal dominated the first part of the game and hardly let the visitors get a look at goal, but, yet again, possession wasn't resulting in clear goal-scoring opportunities, apart from a well-struck shot from Borja Valero that keeper Bravo stopped.
And shortly after the restart, yet again, the Villarreal defense handed its opponents a gift. Aranburu ran onto a through ball near the endline, brought it back to create a shooting angle, and no one closed him down. Horrible defending.
With half an hour to go, Villarreal looked bereft of attacking ideas and confidence. But Elustondo, already on a yellow, committed a bad foul and was sent off, handing Garrido's team a lifeline. On came Camuñas, Joselu and DeGuzmán, and within ten minutes the first two had combined to feed Marco Ruben for a tying goal.
And yet, a Villarreal win never looked likely, because our attackers didn't appear to share many creative ideas. Cani ran at defenders time and time again, but had few passing options once he did so, while the other strategy, launching high balls in the direction of Marco Ruben, was curious as well as ineffective. The 1-1 draw didn't move us away from the relegation zone, and Garrido's claims that the team "had deserved more" sounded hollow.
On Tuesday Villarreal faced Segunda B side CD Mirandés in the Copa del Rey. The rojillos , currently the only undefeated squad in the top tiers of Spanish football, clearly relished the opportunity to knock off a Primera team in front of a raucous home crowd at their compact stadium.
Within five minutes Martins had clanged a shot off César's post, and the home side took a deserved lead midway through the first half from an Alain header (Zapata spectacularly at fault here), while Villarreal's squad, a mix of A- and B- teamers, looked bewildered and hardly threatened the home goal. Mirandés should have had a second just before the break, but Alain contrived to bang his header from point-blank range right at César's feet.
Borja Valero came on after the break and briefly improved things, but the Submarine still was finding it hard to create chances. Striker Joselu seldom saw the ball, Hernán Pérez was frustrated and tried to do too much himself, while attacks broke down from poor passing and misunderstandings among our players time and again. Mirandés had several chances to score a second goal and kill off the game with our defense at sixes and sevens, but somehow failed.
And with ten minutes left Borja, Villarreal's best player this evening, beat the keeper with a low shot from outside the area to even the match, sparing our blushes and, perhaps, Garrido's job for now.
The only positive our beleaguered coach could point to afterward was that the draw 'put ourselves in position to advance'. Borja bluntly told the press the team wasn't concerning itself with coaching rumors, but they won't go away, epecially with a tough away game at Osasuna on Sunday. Lose that one, and/or play poorly against Mirandes the following Wednesday, and the Garrido era will surely be done. It's come to that.
_________________________________________________________________________
For more Yellow Submarine news, including podcasts, game previews and recaps, visit Villarreal USA
Follow @icentrocampista