Clowns and pirates and other strange happenings down at Vallecas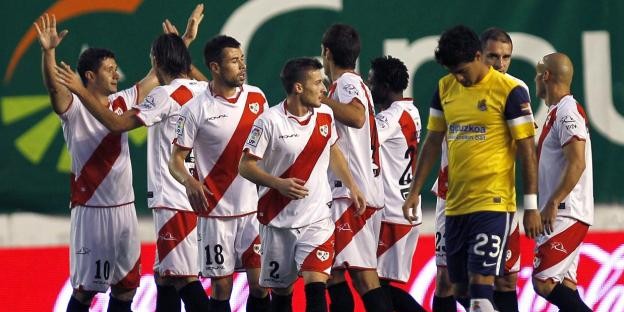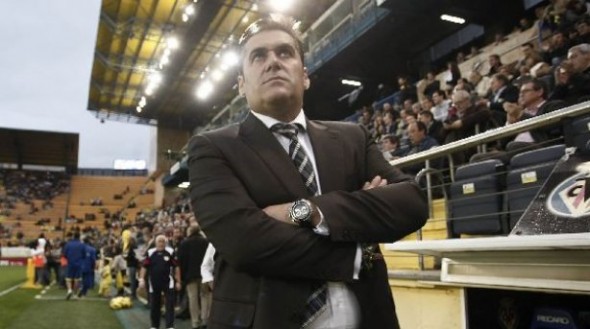 AP IMAGES

The main street that runs behind El Campo de Futbol de Vallecas is Calle Payaso Fofó, Fofó the clown street, named after a Franco-era children's TV show. When you hear about even half of the frankly ludicrous things that happen in the board room at Rayo Vallecano, it feels appropriate.
The clowns got up to some hilarious hi-jinx this week, showing some real originality. So, imagine this. You hire a coach, and he comes along and over one summer transforms the whole team, and wins you promotion to the top division for the first time in nearly a decade, even though the players haven't been paid all season.
Then, after losing most of his best players from the promotion season, he signs another whole new team for free, and has survival secure at the beginning of April. You would imagine that a club that employed such a genius would be desperate to hang onto him, right?
No, not the clowns, not Raul Martin Presa, owner of Rayo Vallecano, and the administrators that are currently running the financial affairs of the club. No, they decided that the best thing to do was to present both Sandoval and his captain Jose Maria Movilla with legal summonses for payments they received before administration kicked in.
You had to feel sorry for poor Jose Plaza, the accountant wheeled out to explain why La Liga's most exciting new coach was being sued by the club he kept in existence. "For starters, the club isn't suing anyone. The administrator is suing the club and Sandoval for money he was paid a few days before we arrived. Legal action isn't a whim, it's an obligation according to the Administration Law. This money should never have left the club according to our criteria." Going on to state that Sandoval was one among more than 300 creditors who the club owed money, and he had jumped the queue receiving an illegal payment.
Which is fine until you listen to Sandoval's agent tell you that he was owed 300,000€ by the club, and they paid him a percentage of that before administration and that, in fact, he's still owed money from that period (103,000€), and finally, that he accepted a 40% pay cut AFTER promotion (how many managers would accept that?).
Even accepting Plaza's argument, that Sandoval is jumping the queue, and the administrators have a legal duty, you have to wonder what the residents of the board room on Fofo the Clown Street are thinking. The letter apparently arrived without warning, left on Sandoval's desk. Perhaps a little good sense would have seen the Directors discussing that money with their coach before it got to that? Maybe even offering to pay it themselves, rather than have their coach denounce the club in a press conference.
Bizarrely you get the impression that Raul Martin Presa isn't actually that keen to keep his coach. Even before all this, the rumours around Vallecas were that his contract renewal wasn't quite the foregone conclusion that anyone sane imagined it would be. Weeks before, Rayoherald.com, an ultras website, published a lament calling on Sandoval to leave before the directors stabbed him the back, entitled "Sandoval vete ya!" ("Go now").
Maybe it makes sense when you see a lot of the other things going on at the club. Profiteering on the big games, raising ticket prices, even taking banners off the ultras (The Bukaneros had all their banners in support of Sandoval confiscated by security on Saturday). If you're pimping the club out for a possible future sale (Primera Liga club, come and get it!), do you really need the legendary coach who says what he thinks and whose strongest relationship is with the rowdy anarchist fans? A man who greeted promotion by crying his way through the club anthem "La Vida Pirata" (The Pirate Life)?
No, no. Far better to get yourself a nice mercenary who won't cause trouble…
Follow @icentrocampista