SIMPLY THE BEST! – Why La Liga is the greatest competition around
Updated: 12 October, 2011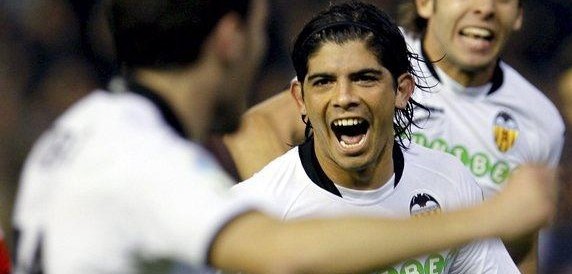 By Richard Thorburn
Ever since television executives decided to bring coverage of European leagues to our television screens, the debate as to which league is the 'best' has become a topic of heated conversation in every pub, workplace and football mad family across the continent.
And while it may be easy to make a rash decision on which league you prefer to watch, or be guided by the media on how the quality of one particular league is far superior to the others, maybe now is the time step back, breath, and let go of your best mate's throat just because you are convinced that the Bulgarian third division is by far the best around.
With everybody carrying a different definition as to what qualities a league must possess it is easy to see why a definite answer has not yet been located.
What is it that makes a league the best in Europe?
And here we are presented with our first problem.
While to some flair and technical ability is of upmost importance, to others the passion of the fan is key.
In contrats, many view drama and competitiveness as paramount – especially come come the business end of the season.
Perhaps this then is the reason as to why there is a distinct lack of a definite answer to date with all of the above points being subjective and hard to measure.
In an individual's opinion, there is no right or wrong answer.
And while here at elcentrocampista.com the opinions of our feature writers may, in certain articles be key, for once as Rafael Benitez once so eloquently put it, let's concentrate on the facts.
Moments in history that can't be changed after a few pints of the finest San Miguel.
Talking from an 'on the pitch only' point of view, recent years have perhaps shed some clarity on the issue more than ever before, due in part to the forceful dominance that the Spanish game on both the international and domestic front.
Even the staunchest supporters of the Serie A or the Barclays Premier League have to admit that La Liga provides a clear benchmark in terms of quality and technique that many fall short of.
The two powerhouses of Barcelona and Real Madrid certainly need no introduction, with the former sweeping up all that has gone before them in the past five years, a run which has seen them collect three UEFA Champions League trophy's in the process.
Heralded by many as 'the greatest ever team' it provides a strong correlation back to the strength of the Spanish game at present.
Championing that Spanish cause is Guillem Balague a man who Sky Sports viewers will no doubt be familiar with as one of the experts on the channel's weekly football show, Revista de la Liga.
The AS.com journalist argued: "The technical ability of the players is superb in La Liga and it really is the most beautiful football to watch. There is always the Big Two of Real and Barça, but unlike the Premier League, you have several other teams who have broken through into the top four in recent years."
Ironically however, it is the lack of competitiveness that has seen La Liga's biggest critics come to the surface.
Tthe fact that the crown has left the grasp of Real Madrid or Barcelona on only five paltry occasions during the last 30 years tells its own story.
The likes of Athletic Madrid, Valencia and Sevilla – all fine clubs with great tradition, heritage and players – merely battle it out for the two remaining Champions League places.
On the European front however, it is slightly different and it is the records in European competitions that perhaps highlight the true strength of La Liga.
Sevilla and Athletico Madrid have both, in recent years secured glory in the UEFA Cup/Europa League, and while that competition may be looked upon with disdain from Europe's premier clubs, it does provide us with a clear indication as to the strength of depth in La Liga.
Unlike the dominance of Celtic and Rangers in Scotland – two clubs that have struggled in Europe – who play week in week out against 10 other teams whose quality and pedigree have to be questioned, the stranglehold that Real Madrid and Barcelona have on the league should not provide embarrassment to the other 18 teams.
As highlighted by European success, it's not that these teams aren't good; it's just that Madrid and Barcelona are colossal in their own right.
Place the pair in the Premier League, Seria A, Bundesliga, that Bulgarian league, wherever in fact, and it is almost a given that they would rise to the top, the cream always does.
Perhaps then the real question is to consider where the likes of Valencia et al would finish in say the Barclays Premier League.
Last month's one all draw at home to Chelsea, a game in which they could so have easily won, should provide some indication that they could at least compete at the highest level.
In actual fact, maybe they would stand a better chance if they move shores to a division that is Barcelona and Real Madrid-free.
While the two Manchester clubs may be dominating the Premiership this season, judged on recent results between Spanish and English teams, there is no reason why Valencia or – Atletico for that matter – could not impose themselves as a force.
Valencia recorded two draws with Manchester United in their Champions League campaign last year, and I'm sure we can all remember Diego Forlan's extra time away goal that saw Atletico Madrid stun Liverpool in a Europa League semi-final at Anfield back in 2010.
While I am sure an away trip to Stoke in December's snow might cause them some discomfort, it would certainly be interesting to see how they fared.
Speaking of the Europa league, it will also be interesting to note Athletic Bilbao's progress in the competition this year.
While the opening few months of the La Liga season have seen them struggle domestically, in Europe they are in fine form having secured a maximum six points from their games thus far.
That will be another string to La Liga's bow then.
Overall, it does seem then that all the media hype surrounding the Spanish game and La Liga at the moment is justifiable, and it will come as little surprise to you that I for one think that in terms of quality – La Liga is unrivalled.
The beauty of football however, is there are sure to be thousands of people out there that disagree.
And that's just fine.
Follow @icentrocampista