LA LIGA'S BIG TWO ARE UNITED ACCORDING TO BOSS
Updated: 26 November, 2011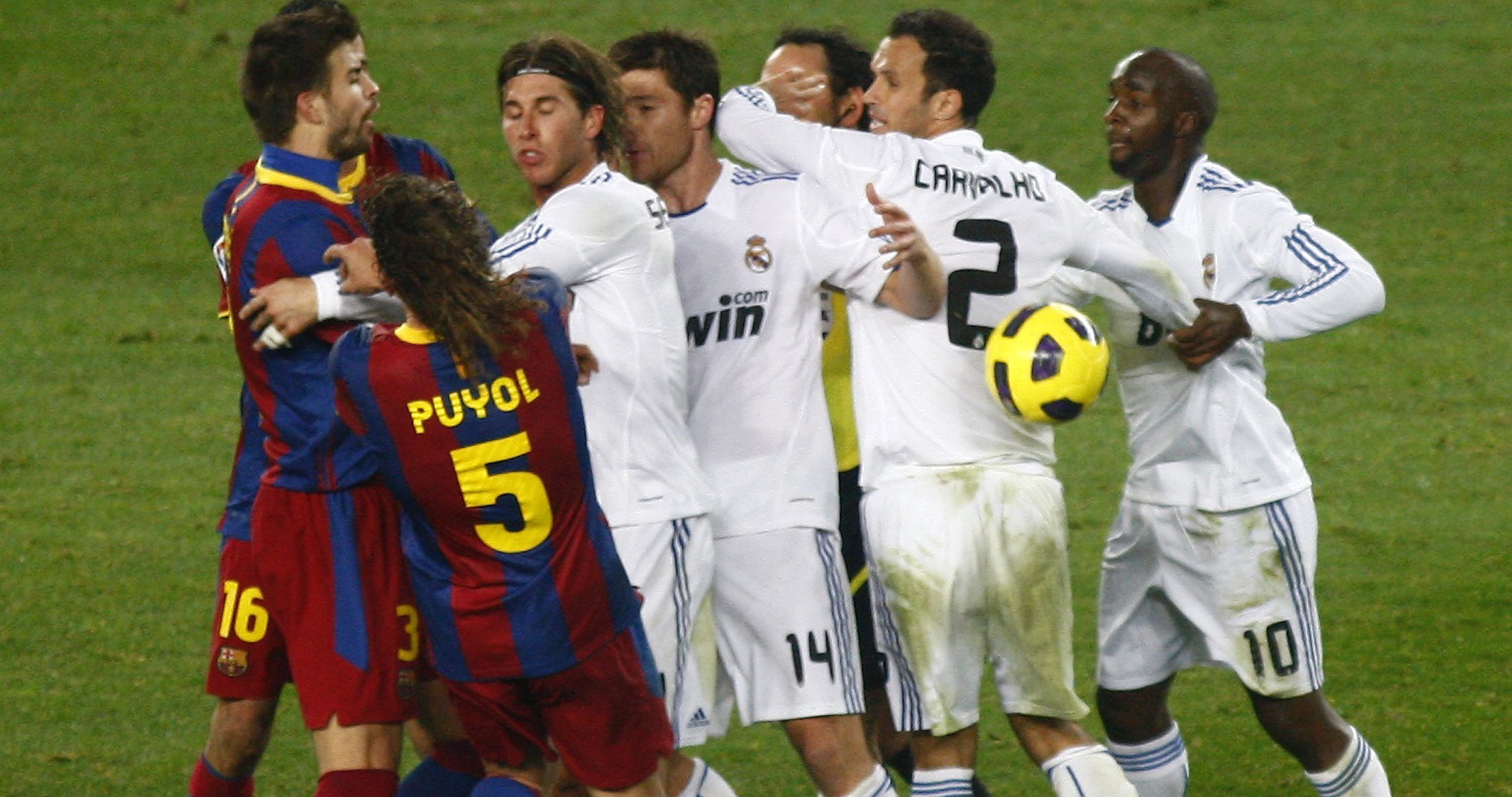 Spanish football fans will be relieved to hear that relations between players of Real Madrid and Barcelona have improved according to national team manager Vicente Del Bosque.
With the battle for La Liga's crown likely to be closer than ever this year and with past history of controversy, tension, and even on-field brawls, there had been fears that the national squad would be split whenever called together.
But this fear has been dispelled by the 60-year-old manager, who although acknowledging there is intense rivalry between the two sets of players domestically, insists that they present no problem when pulling on the Spain shirt.
"Obviously there have been episodes we don't like to witness, but these kinds of things happen in football," said Del Bosque, "these are football players and they will defend their clubs, but at the same time they represent something more as national team players.
"After being asked so many times if these matches, long trips and concentrations have had a harmful and detrimental effect on our results, I think that in the human relations aspect the trip was very good," Del Bosque. I noticed an improvement in relations, without a doubt."
Despite this reassurance however, there is no doubt that Del Bosque will have his fingers, toes and everything else crossed that 'flashpoints' will be at a minimum when the two sides meet on 10 December in the Bernabeu.
An integral part of the national team's recent success, Real Madrid and Barcelona contributed a staggering thirteen players to the squad that faced England recently – nine of whom were in the starting eleven that ultimately lost one-nil at Wembley.
And while it is no surprise that the Spain squad is reliant on the two giants, the last thing that Del Bosque will want is yet another highly charged el clásico in a fortnight's time.
More good news has also come for Spain fan's this week with RFEF President Angel Maria Villar revealing that the hugely popular Del Bosque has verbally agreed to extend his contract with the team.
It was expected that the European and World Cup winning coach would leave after the 2012 European Championships, but Villar has indicated that Del Bosque will lead the team in their qualifying campaign for the 2014 World Cup.
Speaking to ABC Punto Radio, Villar said: "Vicente has RFEF's word about the renewal of his contract, regardless of what happens at the European Championship.
"He is man of a great human and sporting level, who has accomplished some historic results and when the RFEF renews your contract, you are delighted.
"A verbal contract is worth the same as a written deal."
While many a critic, looking to make a name for themselves, were quick to emerge and hint that the one –nil loss to England and the following draw to Costa Rica were the first signs of trouble, this news reaffirms the importance of the former Real Madrid coach.
With the news that all seems well between the high profile players from Barcelona and Real Madrid and that Del Bosque has agreed a new deal, there are ominous signs for any country looking to halt Spain's rampant crusade on both European and World Football.
Follow @icentrocampista