LA LIGA BY NUMBERS – Why this season has been one of fascinating figures
Updated: 28 January, 2012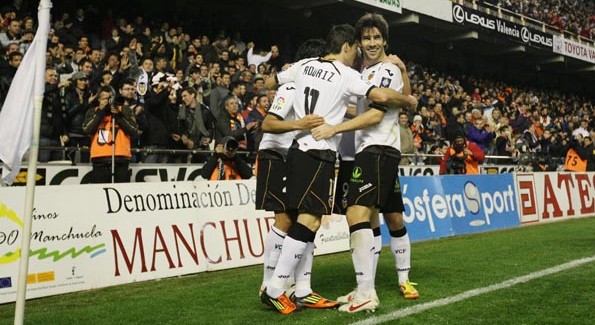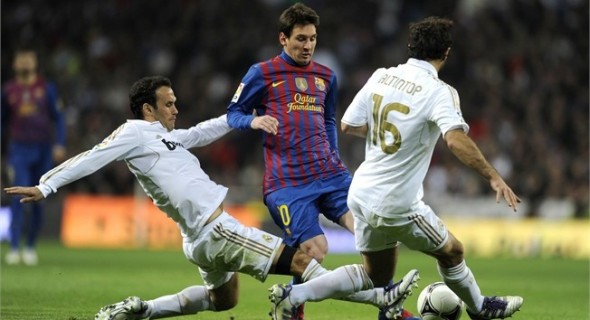 With La Liga just past the half-way stage, we have already had a season to talk about, a season of fascinating statistics and a season of many curiosities.
The 2011/12 season so far has included some simply amazing statistics by both Real Madrid and Barcelona, a team who didn't score for 11 weeks, and 23 goal less draws.
500 goals of winter
Well to be exact, 496 goals were scored in the first 190 games in La Liga, 126 were scored by either Madrid or Barcelona, that's 25,4% of the league goals in the first half. However, the teams that are in the three relegation spots have scored only 44 times and the last six have scored only 94 goals.
Only six teams have scored more goals than they have conceded (Madrid, Barcelona, Valencia, Levante, Athletic and Atlético). Granada with 12 are the team that have scored the least number of goals while Madrid with 67 have hit netted the most.
43 of those goals have come from the penalty spot, nine of them by Cristiano Ronaldo, while Real Sociedad are the only team who didn't scored a penalty on this first half of the season.
Barcelona have conceded the fewest goals with 12 while Real Zaragoza and Sporting have conceded the most with 33.
Imanol Agirretxe scored the first two goals of this season. However he hasn't scored since September.
15 players have scored an own goals, with Valencia benefitting the most as their rivals have scored three, although Soldado also scored put one past his own keeper.
Osasuna conceded 31 goals this season but 15 came in two matches. Barcelona have conceded only two goals at home so far.
As clean as a whistle
The first half of La Liga brought 127 clean sheets, 23 0-0 draws, with Valencia being the only La Liga team who weren't involved in a goal less match in this first 19 matches and there were only five weekends when there were no 0-0 draws.
Every team have failed to score at least once this season, Betis didn't scored in five straight matches while Zaragoza failed to scored in 11 matches in this first half of the season.
Víctor Valdés leads La Liga goalkeepers in clean sheets with eleven. The Barcelona's keeper kept six clean sheets in a row but hasn't had one in the last four La Liga games.
Sporting have had the fewer amount of clean sheets with two. Athletic have had only one clean sheet in 2011 but kept two straight in January.
Consistency is the key
The first half of the season brought many streaks for every team. In this area, no team were of more interest team than Betis who began the season winning the first four matches.
However they then went 10 matches without a win including six straight loses, before Mel's side won three straight games and now are on the move for another streak not winning in the last two.
Zaragoza finished the first half without a win in the last 12 matches, including six defeats in a row. Barcelona undefeated on 12 matches while Madrid picked 10 straight wins.
Levante had their best start ever to season in the top flight with a nine game undefeated run, including seven straight wins. Sporting started without a win in seven matches then didn't lose in the next five games.
Sometimes it's not about the team
Didac, Demichelis, Cata Díaz and Bruno were the only outfield players who played every minute in the first half of the season, with Bruno being the only non-defender who played the 1710 minutes so far this season.
Rubén Suárez from Levante came from the bench on 14 occasions – more than any player.
Trochowski, Cani and Piti were all substituted the most – 13 times.
Angel Di Maria lead the first half on assists with 13 despite missing five matches. Cristiano was the top scorer with 23, just one more than Lionel Messi.
Fabregas scored on average a goal every 2,56 shots (9 goals in 23 shots), the best average in La Liga, Higuaín 2,6 (14 goals in 36 shots) was second best.
Messi leads La Liga in shots on target with 51, Cristiano leads La Liga on shots with 121 but only 46 were on target.
Raul Tamudo shot 61,54% of his shots on target (16 out of 26), the best mark in La Liga with a minimum of 20 shots.
Falcao has scored 46,67% of Atlético's goals, the highest percentage of team goals in La Liga. Between goals and assists Messi has participated in 50,85% of Barcelona's goals, the best in the league.
Having took 20 or more shots Marco Ruben, Óscar Trejo, Victor Casadesús and Thievy have accomplished the tough challenge of making more fouls than shots.
No one has committed more fouls than Pina (Mallorca) with 49, Pina picked up 10 yellow cards in the first half ,111 off-field players didn't collect a single yellow during that time.
Going by the numbers
If you watched all La Liga games so far this season, you might be interested to to know that you have seen 4902 shots with only 1751 going on target, 328 passes led to goals, players were fouled 5533 times, 51 being penalties of which only six were saved by the goalkeeper, the goalies also saved 1251 shots and kept 127 clean sheets.
Follow @icentrocampista