STATEMENT OF INTENT FROM VALENCIA – Ever Banega signals the start of a new dawn at the Mestalla
Updated: 25 January, 2012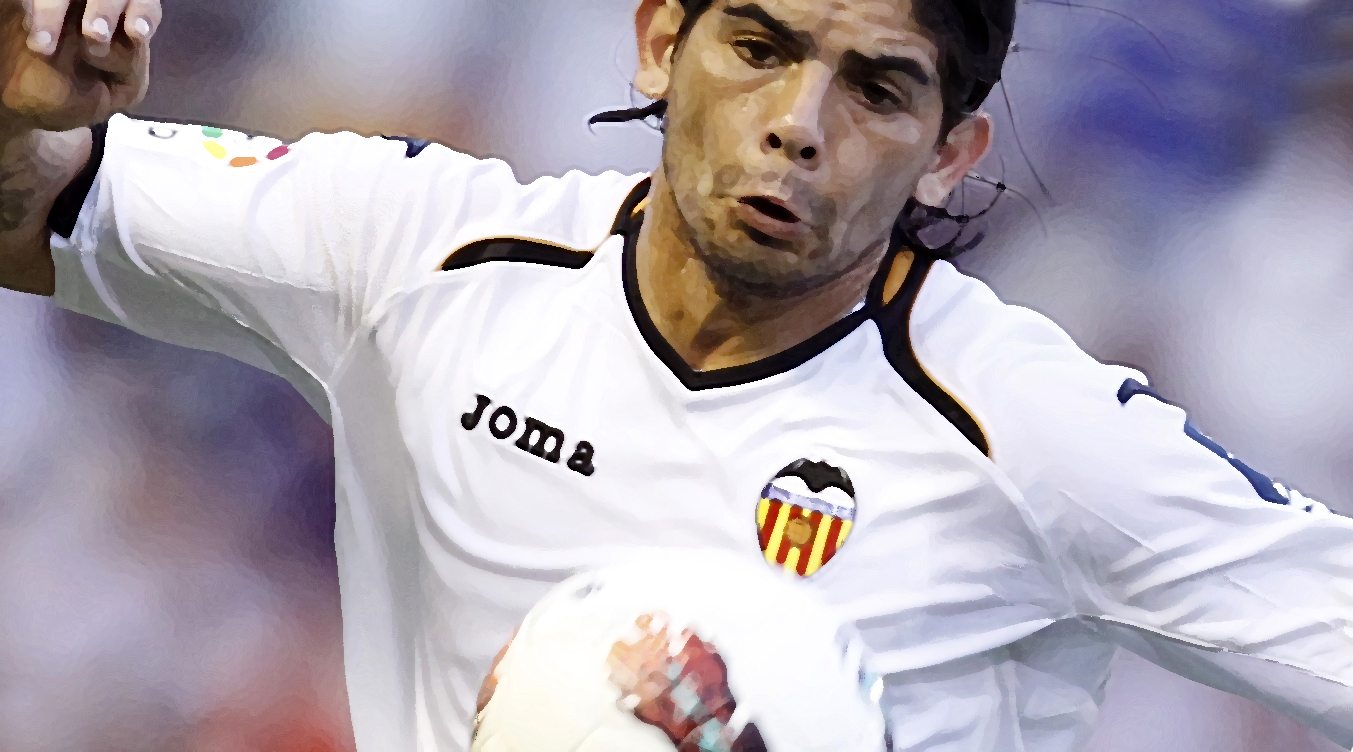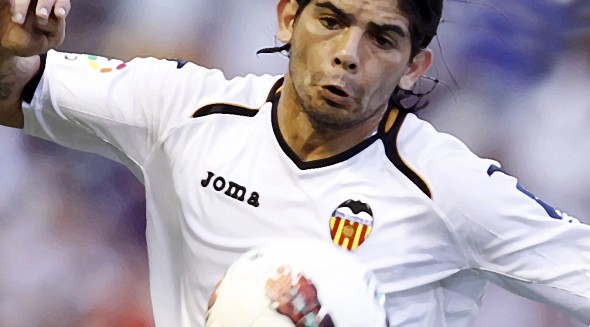 The day before Valencia's first leg destruction of Levante in the Copa Del Rey the club were boosted by the news Ever Banega had signed a contract extension keeping him at the club until 2015.
The Argentine who joined Valencia for nearly 20 million euros, an astonishing amount for a 19-year-old, has completed one of the greatest turnarounds in the clubs history, going from a player they were desperate to sell, to one of their superstars wanted by the greatest in Europe.
Controversy damaged Banega's reputation all the way up to last summer where a picture was taken of the player wearing a Real Madrid shirt, but since his apology to the Mestalla faithful the number 10 has continued his fantastic 2010-2011 form into the current season.
He has become one of the most important players at Valencia, so much so that clubs around Europe were beginning to show their interest, sure of Valencia's willingness to sell like they did with the Spanish World Cup winner before him.
Los Che supporters were well aware of Banega's importance becoming a constant in their midfield trio along with his increasing appearances in center of Alejandro Sabella's Argentina. As a force of habit the same fans were considering it a near inevitability that if rumours and interest materialised into a bid they would soon be saying farewell.
However Banega's signature on a three year contract extension marks what could prove to be a turning point in the clubs success.
Before when players signed new deals it wasn't the player pledging his future to the club it was more often than not a tool to increase the price tag when Valencia eventually let them go.
Since the announcement that building work will resume on the Nou Mestalla, varying figures have emanated from the Spanish press on just how much the stadium debt will continue to hamper the teams development, this deal however suggests austerity at Valencia may finally be over.
Joined by Ever Banega a week after signing his new deal, club president Manuel Llorente told the Spanish media "We have renewed Ever's contract, not with the intention of selling, but to continue to build here for a long time, that is what we all want at Valencia."
A statement of intent from Señor Llorente and one that he will have to back up with summer signings, but in the short term one that will allow many to breathe a huge sigh of relief, a sign that times are changing.
Llorente expanded on his point saying "We are a club that has traded important players internationally, Ever is an Argentine international, sometimes there are offers and we considered different situations but decided to renew, to strengthen the team." Hinting that Valencia are no longer a club who have to sell their prized assets in order to remain financially stable.
Referring to the past the president explained "We have taken unpopular decisions (selling players) due to the situation we were in, it is a long way to go but we want our important players to stay here and help this team become even bigger."
He added, "The rumours of Banega leaving showed the importance of this player, in life there are ups and downs, there are always exit rumours, but today we announce the renewal for two more years of a major player, Ever is growing in the sport and as a person, he can contribute a lot to us, and we to him."
Simple but poignant words from a man who has spearheaded Valencia's transformation; this signals another big step in their progress. With summer deals for Gregory van der Weil and Andres Guardado all but completed the future is looking increasingly bright, next on the agenda is another contract extension, this time for Jordi Alba, the left back has much like Banega before him attracted interest from some of the biggest clubs in Europe but Llorente remains confident an agreement is close, "We are working on it, but it also depends on the other party. When we get to the point of equilibrium in which we both agree we will make presentations."
On his extension Ever Banega was honest and showed awareness of his past mistakes stating "I came here very young and I struggled to adapt, at this club I am very happy, I hope to continue like this."
To Llorente, Banega said "I hope I can repay you on the field, I hope this season we can win a trophy."
For now the trophies that the Argentine refers to remain the Copa Del Rey and the Europa League, but with the progress the club are making, and with more of their assets committing to the club followed by new signings, by the time Banega's contract expires in 2015, La Liga may well be added to that list.
Follow @icentrocampista