NO DOS SANTOS BUT NILMAR STAYS FOR NOW – Villarreal weekly review
Updated: 3 February, 2012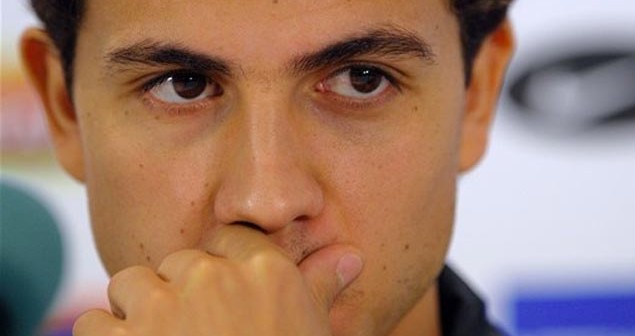 It was a strange week in Vila-real. Everyone was expecting Nilmar to be sold to Sao Paolo and Gio Dos Santos to arrive from Tottenham Hotspur to take his place, but—nothing happened.
The next day, nothing happened. In fact, nothing continued to happen. Tottenham decided they would let Gio ride the pine a while longer, hoping they could generate more interest in him in the summer than in this transfer window, as neither Villarreal nor anyone else would meet their exorbitant price.
As for Nilmar, despite being assured for the last five days that a deal was close, it still isn't, and Sao Paolo said if a deal isn't worked out by this weekend they'll give up. Villarreal and the Brazilian club reached agreement on the transfer fee and payment of it some time ago, but reaching agreement with the player and his agent on salary has proved much harder.
If a deal is reached (the Brazilian transfer window being later, it's still possible), Villarreal will have some money to spend in the summer, one hopes; if not, then coach Molina will have to decide how to reincorporate Nilmar into the team. This could be tricky, but is particularly critical given that Marco Ruben picked up a shoulder injury late in the Barcelona game and is out for perhaps two matches.
As matters now stand, the only true strikers the club have are young Joselu and their lone addition to the first team on deadline day, Argentinian Alejandro Martinuccio, signed on loan from Flumenense. He had a great Copa Libertadores for Peñarol last year, but hasn't seen much action in Brazil since coming over.
As for the Barcelona match, Villarreal did pretty well, truth be told. Coach Molina got his tactics right, pressing Barça hard from the start, and they created some good chances in the first half. In the second, Molina's side could have had a penalty awarded early when Borja was bundled over in the box, but it wasn't called.
To be honest after that the Submarine didn't trouble the Barcelona defense much, and in the last ten minutes the visitors were unlucky not to score themselves, Diego López palming a deflected shot off the bar and making another outstanding reflex save from Leo Messi.
The 0-0 draw was creditable and an unexpected point, for sure, but results the next day put Villarreal back in the relegation zone. A reminder that while moral victories and a point against a tough team at home is nice, it's wins—especially road wins—that will be needed if they are to stay up.
If the transfer deadline day was quiet for the first team, it certainly wasn't for the B side. Over the course of the month no fewer than a dozen players have been released or transferred to other sides, including Airam (went on a free to Cordoba), Kike Lopez (to Tenerife; free unless they win promotion to the Segunda) and, most surprisingly of all, Marcos Gullon, who signed with Racing Santander (free, with a fee payable depending on appearances).
Gullon has been the outstanding player in the B but at the same time has been passed over for promotion to the A, while players like Wakaso Mubarak (last year) and Gonzalo Castellani (this year) have zoomed past him. Still, a strange move.
Follow the fortunes of the Yellow Submarine at VillarrealUSA.com!!
Follow @icentrocampista