A Tale of Two Halves – Fascinating facts and a turnaround in trends from La Liga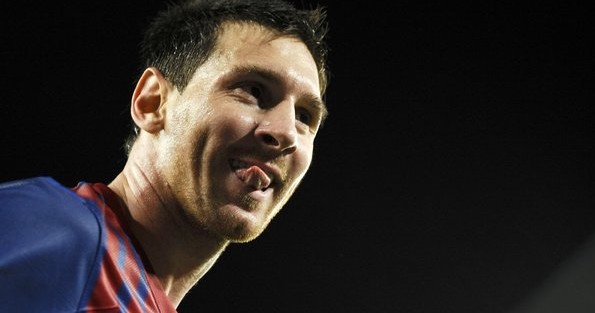 With two thirds of La Liga already gone, this is as good a time as any to study some interesting contrasts there have been from the first half of the campaign to this currently and exciting second half.
Madrid and their most improved defence
Real Madrid have extended the five point advantage they took after the first 19 La Liga games, and now sit a more than healthy 10 points ahead of their bitter rivals Barcelona. A big reason for their improvement is how well their defence has played in this second half.
In the six games Madrid have played since the half-way stage they have managed four clean sheets and have only conceded three goals, outscoring their opponents 18 to 3 in that span. Los Blancos are currently in a two game clean sheet streak at home whereas in the first half, they only record one home clean sheet.
Barcelona's poor away form
One key factor in Madrid opening up their double-figure lead this season has been Barcelona's poor form on the road – most especially in this second half of the season where they have won just one game away from the Camp Nou. The disappointing losses against both Villarreal and Osasuna may end up being crucial and the reason why Jose Mourinho's side could be celebrating in Cibeles this year.
Barcelona's defence has also failed to keep a clean sheet in five of the six games, after getting 11 clean sheets in the first 19 games. Pep's side have conceded seven goals in this second half, averaging more than one goal per game, when they managed to average an unbelievable 0.65 goals per match in the first half.
The 'Reyes Magos' bring goals
After a first half of few goals, scoring on average 1,31 goals per game, the league has improved to a 1,36 goals scored per game. In this second half we have already see 185 goals and teams are scoring on average 1,54 goals per game.
In this respect, the teams that have improved most are Levante, who have scored 12 goals in the second half improving their average from a 1,32 to a 1,48. Athletic who have scored 14 goals, Rayo who have scored the second biggest amount of goals in this second half with 15 (Madrid have scored 18 times) and Málaga who have scored 14 goals, improving their average by .38 points – the biggest swing of all the La Liga teams.
In the other hand there is Sporting de Gijón who have not only scored the fewest number of goals with five, but have also conceded the biggest amount of goals with 15.
Most relevant individual performance
The second half of La Liga has also brought some interesting individual performances. Diego Costa from Rayo made his league debut after a long term injury picking up two assists, five goals and five yellow cards is just five matches – clearly making up for the lost time.
Cristiano Ronaldo leads the second half of the season in goals with seven but the Portuguese has recorded only one assist. Messi is not far behind with six goals in six matches. Michu, the La Liga revelation this term, has scored five times already in this second half – on course to be the top Spanish goal scorer this year.
Kaka, Carlos Vela and Chori Castro have all recorded four assists in these six games, with the Mallorca player making a hat-trick of assists against Villarreal. Striker Lekic from Osasuna had a fantastic second half, scoring four goals until a broken bone on his wrist ruled him out for the rest of the season.
Iñigo López, who leads La Liga defenders in goals, he also leads Granada in this category, has scored three of his four goals in the second half – scoring in three straight appearances.
Higuaín, Ozil and Toquero have all managed three assists in these six games while Rubén Suárez and Llorente have scored four times in the same period, rounding out the best performance in the second half so far.
With 13 more weeks still to play in La Liga we will certainly get more interesting performance and stats by the end of the season, where the fight for Europe qualification next year and the struggle to avoid relegation may overshadow a championship race that looks to be almost decided.
_________________________
Follow Javier on Twitter at @javierjotah
Follow @icentrocampista