Goals win games – Back to basics for La Liga's shot-shy strugglers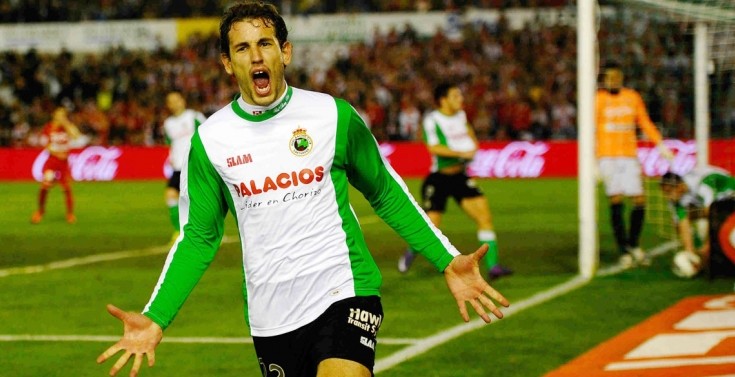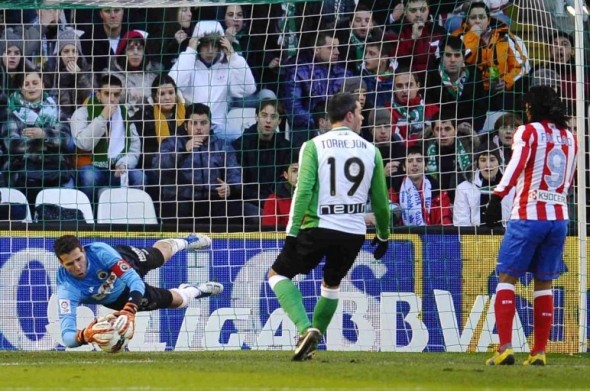 GETTY IMAGES
It sounds quite obvious but you can't win a football game without scoring goals, and you can't score goals without shooting. However, based on Racing Santander's current season statistics it seems they may just have forgotten this simple fact.
Racing are heading to Second Division. This is not 100% definite of course, but you won't find many bookmakers who would disagree with you at this moment in time. Probably the same amount who would say  Zaragoza and Sporting are staying up in fact. And similar to the 'maños' in Aragon, Racing's terminal predicament goes hand in hand with poor administration and an institutional crisis.
Technically, Santander have had five coaches this season. A season in which they have secured just four wins, (that's less than one win per coach in case mathematics isn't your strong point). They also have one outlaw, runway owner and zero presidents. These are just some of the reason why the club are heading to la segunda or  maybe even worse.
Another reason will be the lack of positive football shown at el Sardinero. Racing aren't just equal last in the amount of La Liga wins this season, they are also joint last in goals scored and are the only  team who yet to score 10 times on home soil.
But how can you score when you don't have a player with at least 20 shots on target?  Adrián, a midfielder, leads the team with 18. Only Mallorca and Granada share this stat in La Liga.  In total, Racing have shot on target only 11 times more than Messi, who leads the league with 77.
Racing's top striker, Stuani, hasn't taken 40 shots yet this season and has shot on target just 15 times. Only four teams in La Liga don't have a player with at least 50 shots, apart from the three teams mention early, Villarreal also join this impotent group. However, Rossi had 42 shots in nine game for the 'yellow submarine' before his injury. Racing have taken 268 total shots as a team, Cristiano Ronaldo 189 as one player.
Racing is one of three teams who are yet to reach the 300 shot total. However, Zaragoza with 295 and Getafe with 288 should reach to that figure this weekend. While Madrid almost doubles Santander in shots with 535.
Apart from Stuani with four goals (seven in total this season), no player in Racing's squad has scored more than two goals at el Sardinero. In comparison; Aduriz, Messi and Manu del Moral have all score at least two goals playing on the road against Racing this season.
Santander have also failed to score in 12 matches this season – seven at home and five on the road -that's almost half the games they have played in La Liga.
Scoring goals is not as easy as it looks, so when you have the eighth worst average in the league in shots on target per shot (shooting on target only 32,8% of the time) and the fifth worst average of goals per shot on target (scoring only once every four shots) you should really make an effort to take as many shots as you can.
Well, that's not the case with Racing who have failed to take at least five shots in a game on four separate occasions this season. While they have also  failed to hit the target in four games and in another two, they just shot on target just once.
Many factors have damaged Racing's chances of surviving this season but in the end you can't win without scoring, and you can't score without shooting.
Seems obvious really doesn't it?
_______________________
Follow Javier on Twitter @javierjotah
Follow @icentrocampista