How Barça's player of the century almost joined Real Madrid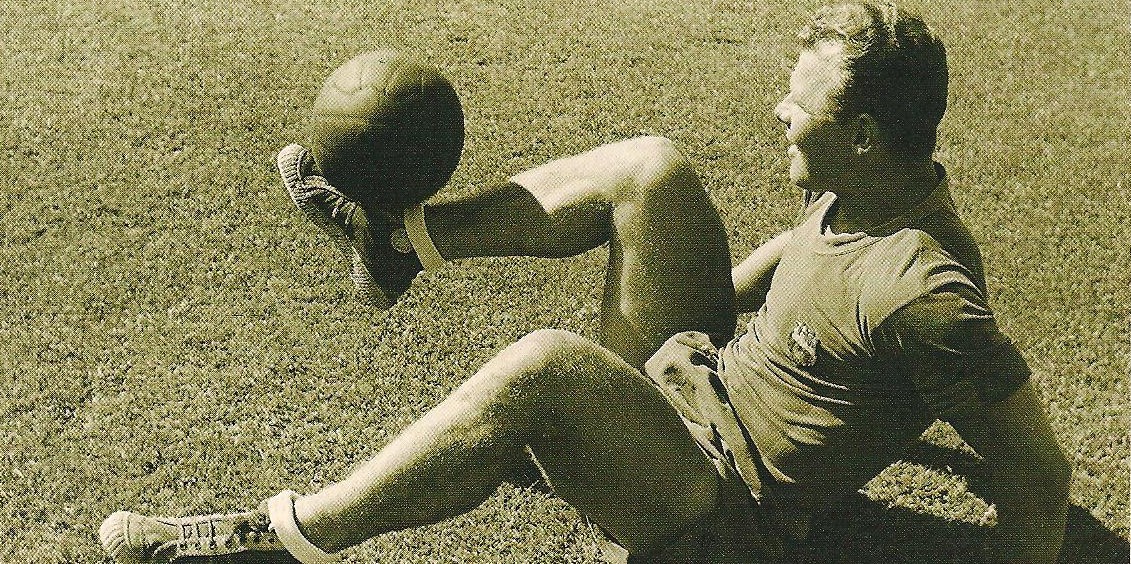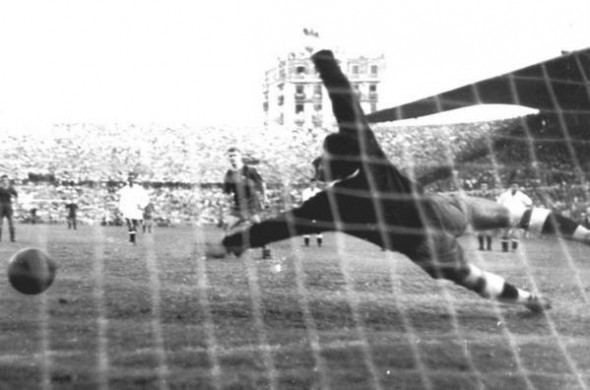 FCBarcelona.com
Futbol Club Barcelona celebrated its centenary year in 1999, and to mark that historic event the club asked it's members to vote on who had been the best player to have worn the famous blaugrana shirt during the first 100 years of its history.
The Barça socis were unanimous in choosing a certain Ladislao Kubala, a remarkable achievement when you consider the number of world-class players: Samitier, Cruyff, Maradona, Romario et al who had played for the club during this period. However if Kubala had not infuriated legendary Real Madrid president Santiago Bernabéu during negotiations over a possible move to the club from Spain's capital, the history of the player and Spain's two biggest clubs could have been very different.
Lazsló Kubala Stecz was born on the 10 of June 1927 in the Hungarian capital of Budapest to an Hungarian father and a Slovakian mother. Curiously and in a case that certainly would not be allowed today, Kubala played alternatively for both the international teams of Hungary and Czechoslovakia. He fled Hungary and it's harsh communist regime on the 27th January 1949, in a millitary truck, disguised as a Soviet soldier and arrived in Innsbruck Austria with no official documents to his name. However he was well known in the football world and the Italian side Pro-Patria were soon interested in acquiring his services.
Whilst awaiting official clearance from FIFA, Kubala could only play in exhibition matches for his new side, but such was his exquisite technique and ability to ghost past defenders, bigger Italian teams were soon to come a calling. One of these teams, the legendary Torino FC, at that time the best side in Italy, invited Ladislao to play for them in a prestigious friendly they had lined-up against Benfica in Lisbon.
Kubala honoured by such a request agreed, but had to pull out at the last minute due to his son becoming ill. This turned out to be a blessing in disguise, as tragically the plane carrying the Torino team on the flight back from Lisbon, crashed into the Superga hills killing everyone on board.
Kubala had been fortunate, but his luck ran out when the Hungarian Football Federation complained to FIFA that the player had breached his contract and had also failed to do his compulsory military service. FIFA took the side of the Hungarians and banned Kubala from playing professional football for a year.
Ladislao was depressed with the decision, but desperate to keep on playing, he formed an amateur team called Hungaria with his brother-in-law Ferdinand Daucik who was an aspiring coach and an ex-international player for Czechoslovakia. The team which was made up entirely of refugees from Eastern Europe and was soon receiving invitations to compete in challenge matches across Europe.
One of these invitations came from Spain and precisely Real Madrid to take part in a challenge match in the Spanish capital. On the 5th of June 1950 the match took place and Hungry gave Real Madrid a footballing lesson during the first half, Kubala the protagonist pulling all the strings. Unsurprisingly however, the exiles who had travelled a long way by car and train for the game, ran out of steam in the second half and were eventually beaten 4-2.
Kubala had done enough though in that first half to impress Madrid's President Santiago Bernabéu, who desperate to create a successful side (Real Madrid had not won the league since before the civil war) set about immediately offering Kubala a contract. Ladislao was keen on the idea and happy with the financial package offered, however he said he would only sign on one condition, that his brother-in-law would be appointed Real Madrid's coach.
Santiago Bernabéu was known for being a hard man and he didn't take kindly to being told by this 'upstart' from Eastern Europe who should be the coach of his beloved Real Madrid – Especially as at the time, the team had a coach in the form of the Englishman Michael Keeping. Despite Bernabéu's anger, he knew Kubala was one of those players that could change the history of a club and he told him to take a few days thinking over the deal.
Hungaria were due to travel to play in Barcelona and Kubala using the pre-contract he was offered by Real Madrid as a bargaining tool, met with Josep Samitier who was also keen to incorporate the player into FC Barcelona – Samitier unlike Bernabéu gave into the player's demands and agreed that if Ladislao signed for the Catalan club, that his brother-in-law Ferdinand Daucik could become the coach. The rest as they say is history and Kubala would become integral in helping FC Barcelona become the best side in Spain.
Curiously and despite his reputation has a man who could hold a grudge, Santiago Bernabéu had a great deal of affection for Kubala and indeed for Josep Samitier who had been a player and employee for both Real Madrid and FC Barcelona. The affection was so strong that when Kubala needed governmental help to see his mother who was still living in communist Hungary, he called on Bernabéu (who had connections with high ranking Spanish government officials at the time, as a result of his impeccable military record fighting for Franco's nationalists during the civil war) to help him achieve his dream of being reunited with his mother.
Bernabéu called on a few favours and remarkably was able to convince the Spanish government to negotiate with the Hungarians with the aim of allowing Kubala's mother to visit Spain to see her son. Eight years after Ladislao had fled Hungary, he was reunited with his mother on Spanish soil – Kubala eternally grateful for what Bernabéu had done for him, went public with his gratitude, even though he knew his words wouldn't be well received in Catalunya.
"Real Madrid have given me the happiest moment in my life, by helping bring my mum here from Hungary, someone who I haven't been able to kiss or hug for 8 years, there are not enough words I can use to express my gratitude to Don Santiago Bernabéu".
Follow @icentrocampista