THE MOST EXPENSIVE FOOTBALL LEAGUE IN EUROPE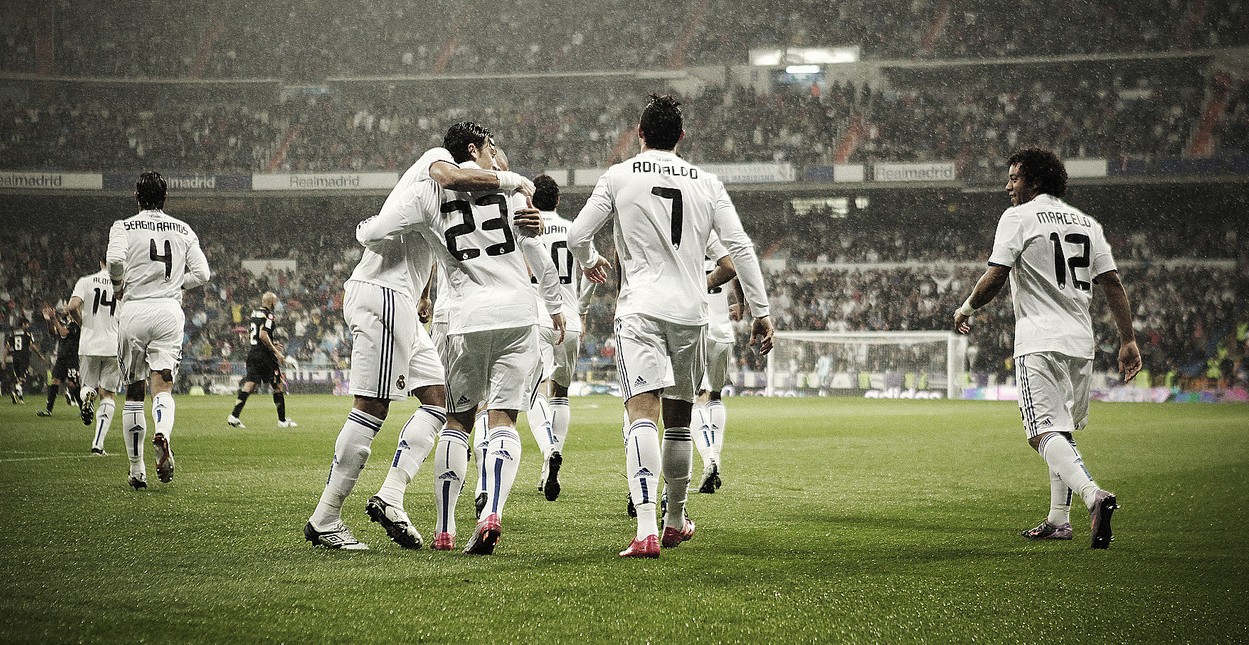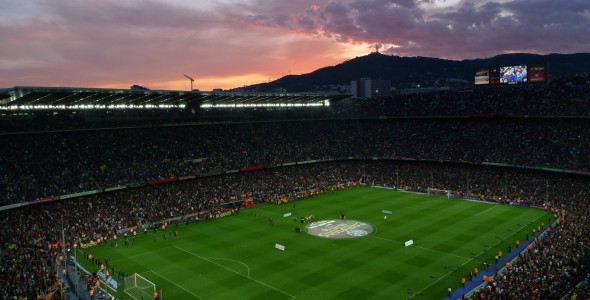 IJM
In a week in which Manchester United have made a complaint to UEFA about the prices which their fans are being charged to watch their side's Europa League second leg tie in Bilbao, an article in today's Marca highlights what anyone who has regularly watched matches in Spain has always suspected. At a time when it is deeply mired in an economic crisis, the country is still on average the most expensive place in Europe to watch a top flight game.
Although it has long been known that the Bundesliga is the cheapest of the big leagues to watch, with prices averaging 30 euros a ticket, it may come as more of a surprise to some to find that the Premiership (44 euros) and Serie A (48 euros) are both more value for money than La Liga, which charges a whopping 53 euros per seat.
If you are looking for a cheap ticket, the best place to go is the Mestalla, where depending on the opposition, you can get in for just ten euros (binoculars strongly advised). However the next cheapest ticket at any La Liga ground will normally set you back 25 euros, although it has this season been possible to watch Levante and Rayo's visit to the Camp Nou for a mere 19 euros (very good pair of binoculars an essential requirement).
The biggest problem for the casual supporter arrives when he wants to watch one of the big two on their travels. Not only do very few clubs announce at the start of the season how much extra they will be charging (this season only Espanyol and Barcelona have the prices for all their matches on their websites), but when they do decide what to charge, the increase can be anything up to 300% when compared to less glamorous opposition.
Marca cites the example of Real Madrid's trip to Osasuna as an example of just how much extra clubs charge when Ronaldo and co come to town. Normally a ticket for the Reyno De Navarra will cost you between 36 and 60 euros, but this season it would have cost you between 90 and 1110 euros to watch the champions elect, and this is by no means unusual among Spain's smaller La Liga teams. It is in some ways not surprising that so few Real Madrid fans made the trip to Vallecas last Sunday, given that everywhere they and Barcelona fans go, they have to contend with these significant price hikes.
Of course it is worth bearing in mind that if residents of these smaller Spanish teams are prepared to commit to watching at least a few games and buy a season ticket, they very quickly save money on their investment. This year I travelled to Barcelona to watch Espanyol play against Osasuna. Tickets cost 40 euros, but I was fortunate enough to acquire a season ticket for the afternoon. The owner of that ticket had paid 300 euros for the season, yet the cost of watching the games against the big two as a casual observer would have been 200 euros alone.
Some clubs do charge their season tickets extra for the really big games by designating them as a 'Día del Club', as was the case when Rayo hosted Real Madrid last weekend, but the savings are still considerable. With this in mind, those looking to attend matches in Spain should certainly not succumb to paying the even more extortionate prices being charged by ticket agencies outside of Spain – at nearly every La Liga ground in Spain, and especially at the Bernabeu, you will find people selling off the use of their season tickets for the day.
For those with no money worries, La Liga unsurprisingly offers the highest top price tickets in Europe. The face value of the most expensive seats at the Camp Nou for the 'Clásico' was 265 euros, and to watch even the Barcelona derby and the visit of Atletico Madrid will set you back 167 euros if you have money to burn. Cheapest tickets for those two games were 89 and 63 euros respectively and speaking from personal experience, you are a long, long way from the pitch…….
Marca goes on to complain that the timings of matches and the amount of warning given as to when they are going to be played is a major problem for supporters. As someone who has been continually frustrated by this for a number of years, it has to be pointed out that since the turn of the year, the league seems finally to have got its act a bit more sorted. A quick look at the excellent Futbolme website reveals that kick off times for La Liga matches have already been decided up to the end of March, although 9.30 kick offs on Sunday s and 9 o'clock starts on Mondays are of course much more favourable for television audiences than the paying public.
With money tight (unemployment recently hit 23%) and a satellite subscription for 36 La Liga games costing 15 euros a month, it is little wonder that stadium occupancy is falling, currently at 74% as opposed to 92% in Germany. 'Marca' decides to pick on the cost of watching Real Oviedo-La Roda in Segunda B (25 euros) in comparison the cheapest seats for Bayer Leverkusen's Champions League clash with Barcelona (15 euros) to hammer home its argument that the country's football is ridiculously overpriced (personally I would rather pay the extra 10 euros and go to the Carlos Tartiere), but to be honest such unfavourable comparisons could be drawn at almost every level of Spanish football. However despite all this, it still remains one of the most thrilling, albeit most expensive countries in which to watch a game of football.
Follow @icentrocampista