Athletic Bilbao and the Opportunity Cost of Success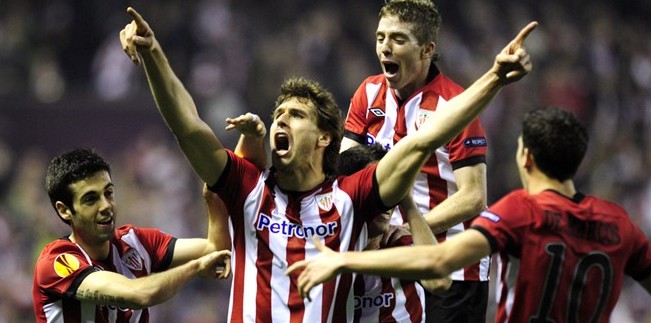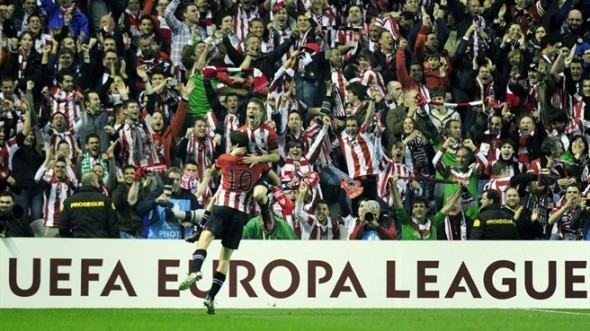 UEFA.com

Athletic Club de Bilbao are pursuing a rare double of Europa League and Copa del Rey this season – but at what price? For those unaware of economics and its key concepts, opportunity cost is basically defined as the difference between a chosen route and what is being passed up. For example, if you choose to spend your money on football tickets and merchandise, the opportunity cost would be the car payments or monthly rent you now cannot make. Whatever is being given up and sacrificed is the opportunity cost of the decisions an individual makes.
Which brings us to Athletic and their topsy-turvy season. Los Leones have had a remarkable run of success this campaign, integrating their berth in the Copa del Rey final with a much-publicised journey into the semi-finals of the Europa League. In the last two rounds the Basques defeated Manchester United and Schalke 04, both of whom possessed incredible records at home before dropping games to a visiting Athletic squad that played well-rounded and physical football. At this juncture of the campaign, Athletic appear to be the favourites to win the Europa League and will give Barcelona an extremely tough matchup in the Copa del Rey final (Fernando Llorente, Iker Muniain, and Ander Herrera all began last week's 2-0 loss to Barça on the bench.)
So how exactly does an economic concept relate to a football club during a time that isn't the transfer window? With the club's rampant form in its two cups, Athletic are sacrificing their domestic league campaign in a dangerous manner. The Basque giants sit in 11th place with 41 points, literally in the bottom half of La Liga. Although five clubs have either 42 or 43 points and theoretically would be overlapped by an Athletic victory, Los Leones' league form has been exasperating to their supporters. The lengthy Europa League campaign has taken a toll on the players, who seem to inevitably tire in the dying minutes of league matches.
Of Athletic's 11 draws this season, one was a scoreless draw with Getafe and another one was a game at Mallorca in which the Basques had to come from behindl. In the other nine draws, Athletic lost the lead, ALL of them occurring in the second half. Five of those nine conceded equalisers came in the 89th minute or later. A mathematician isn't required to figure out the plethora of points in the league table that the boys from Bilbao have lost. (That's 10 points from those five equalisers alone!) Moreover, three of the club's losses stemmed from a match-winning goal in the final 20 minutes. Athletic  have won consecutive games only once all season, beating Real Sociedad and Osasuna on October 2 and 17 respectively. This Sunday's 1-0 victory over Sevilla was the first time since February 19 that Athletic followed a Europa League game with a win in La Liga.
It is relatively easy to conclude that by playing so many games, Athletic's players are more susceptible to tiring easily and suffering defensive breakdowns. There are people who believe that the Europa League should be adjusted so that there are not nearly as many games played, and this is a quintessential example to further justify that claim.
This hectic schedule, combined with Marcelo Bielsa's high-pressure tactics, are literally having the Basques run themselves into the ground. (The ground being of course, the lower half of the league table.) It is a significant trade-off that Athletic need to rectify and eliminate as they enter the last stretch of La Liga.
A secondary result of this wild success is simply put, the exposure that Bielsa's players are receiving. Muniain, Llorente, and Javi Martinez have all been the subject of transfer rumours during the season, with Manchester United scouts also watching do-it-all dynamo Oscar de Marcos. These players' values are increasing with every game they play in the European spotlight and with the media attention burgeoning, a transfer may become inevitable. Football is a business, and if these players leaving are going to financially benefit Athletic, then the club may have no choice but to part with its brightest stars. Of course, this raises another economic question: "What would Athletic do with all of that money?" With the club's player policy, that question will be saved for another time.
Follow @icentrocampista