Crunch Time! – Key weekend in the battle for La Liga survival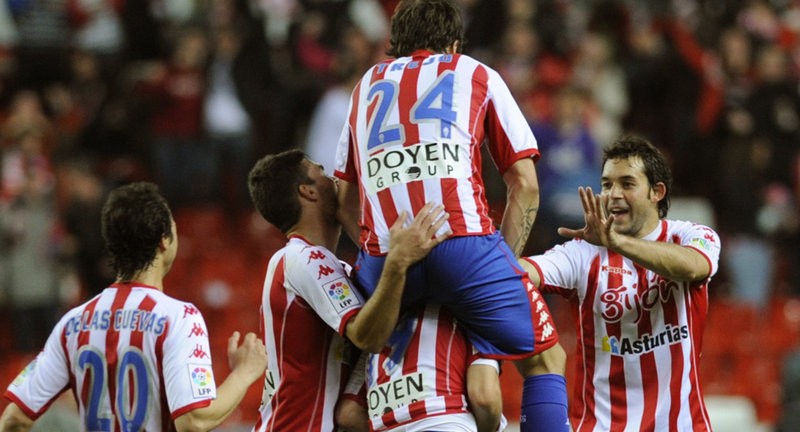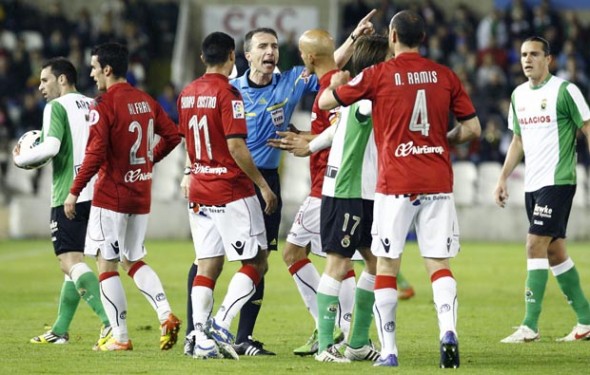 LigaBBVA.com
After another roller-coaster ride this week amongst the relegation battlers, Jornada 34 this weekend sees another intense round of fixtures, that could all but decide the fate of the main protagonists in the fight for survival.
In what looks to be a pivotal weekend, we take a look at the ties and the five main teams involved.
Villarreal v Racing Santander
Propping up La Liga are Racing Santander, who haven't won in the last thirteen games. Four defeats and a draw in their last five matches. They look all but certain to be heading down to Liga Adelante next season.
Anything but a win this weekend and depending on results elsewhere, they could see themselves thirteen points behind the safety zone, with only fifteen points to play for. If they're going to mount a great escape, they need to find form that's eluded them all season.
Villarreal have had a horrible season, but have picked up crucial points in their recent matches with Miguel Angel Lotina at the helm. Only one defeat in five games, with two crucial wins and two draws, they appear to be the finding the form and fight that should steer them to safety, at the right time.
In their last games, Villarreal picked up a morale boosting 2-1 win against Champions League chasing Málaga, whilst Racing suffered another crushing blow, with a 3-0 home defeat against Mallorca.
Racing Santander won the corresponding home fixture 1-0 against Villarreal, on Jornada 15. Having only won five games all season, with only one of those away from home, the odds looked stacked against them repeating that feat.
Real Zaragoza v Granada CF
Granada head to La Romareda with one win, two draws and two defeats in their last five games.
A spirited effort in their last match against Athletic Club Bilbao, resulted in a 2-2 draw. Having scored an early goal, but reduced to ten men before half-time, they actually managed to extend their lead to 2-0 in the second-half. The extra man Bilbao enjoyed ultimately told however, with Granada unable to resist the constant pressure they faced.
A large following is expected to make the trip from Granada, with the fans understanding that this game could provide a giant step in their bid for permanence in Liga BBVA. With an eight point cushion over Zaragoza, a win would push them eleven points clear of the drop zone, with fifteen points to play for.
Zaragoza have mounted somewhat of a surprise comeback in recent weeks. Written off, bottom of the league and mired in off the pitch problems, it was more a question of when relegation would be decided.
A three match winning streak, beating Valencia away, Atlético Madrid and home, followed by a basement battle victory against Sporting Gijón, gave fans of the Aragon club a glimmer of hope. Unfortunately for them, convincing defeats away to Barcelona and at home to Sevilla, leave them still stretching to close the gap to the safety zone. A win against Granada would close that gap and still give them hope.
Granada won the corresponding home fixture 1-0, in what was a tight match in Jornada 15. Expect things to be just as tight at Zaragoza, in a tie that could go either way.
Real Madrid v Sporting Gijón
Whilst Real Madrid head into a game that many would expect them to win comfortably, Javier Clemente and his Sporting Gijón side go to the capital for a mission impossible.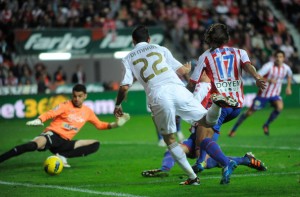 The Asturian side raised some eyebrows at the appointment of Clemente and he's continued, in his own unique way, to have the press and media raising them. For all the stirring and controversy he's caused in press conferences of late, Clemente decided not to appear at Thursday's scheduled press conference.
After a couple of blips against for Real Madrid against Villarreal and Valencia in their last five games, the other three matches were convincing victories, including the Madrid derby against Atlético. There's no doubts whatsoever who the favourites are, heading into their game against Sporting Gijón.
A crucial win at Levante has keep hopes alive for the Sporting Gijón, but it's the only win in the last five games, which included defeat in their relegation zone battle against Zaragoza. Realistically though, they'll likely be looking beyond Madrid in their quest for survival.
The best that Sporting Gijón can hope for this weekend, is that the Zaragoza v Granada and Villarreal v Racing Santander matches, both end in draws. Aside from a shock victory in Madrid, that will be the best scenario for them from this weekends matches, which would pretty much leave little change in the table.
Real Madrid comfortably won 3-0 at Sporting Gijón in the corresponding Jornada 15 match.
Elsewhere, whilst Real Betis and Real Sociedad aren't quite out of the woods yet, their recent form would suggest that only a complete collapse in their remaining fixtures will see them dragged back into the relegation scrap. Looking at the remaining games for both teams, they should comfortably muster the points required.
Follow @icentrocampista