Málaga march on as Valencia toil at La Rosaleda: Tactical Analysis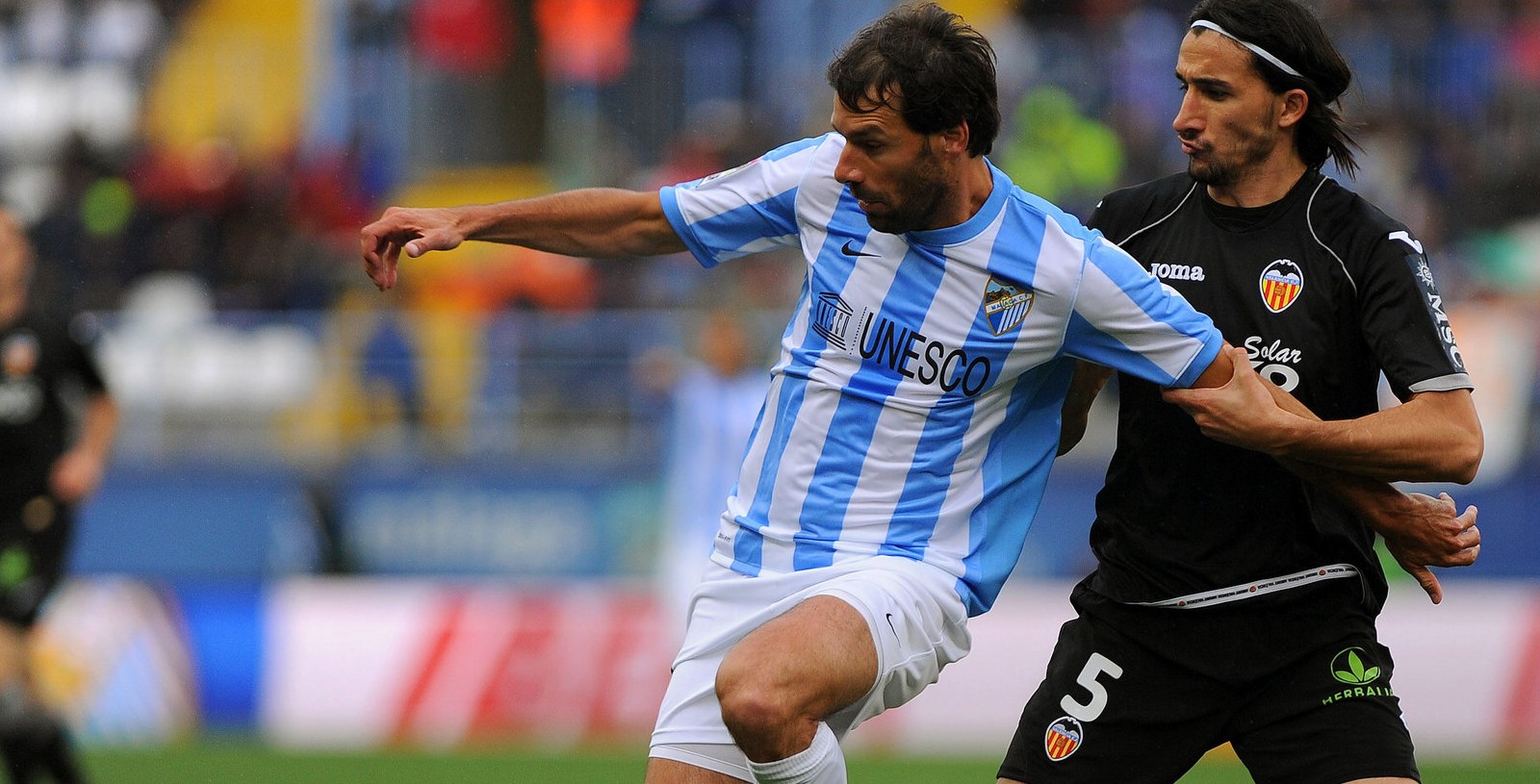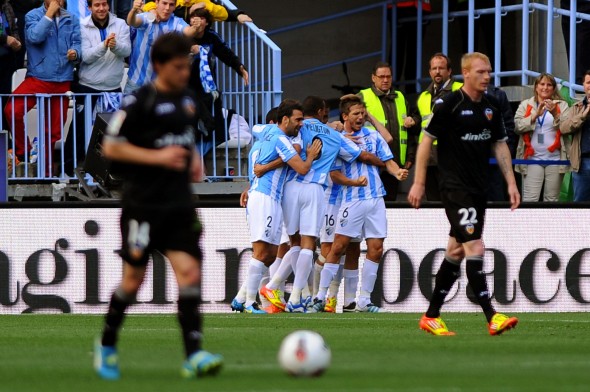 GETTY IMAGES

La Rosaleda hosted the battle for the top in "la otra liga" on Sunday. After exiting the Europa League on Thursday, Valencia came in with heavy legs but determined to qualify for next years Champions League.
Team News
Manuel Pellegrini went with a very free flowing system. It was hard to decipher a definitive formation due to all the interchanging. Rondon was the striker with Joaoquin operating as a second forward. Both front men had positional freedom and often took up wide positions to spread the center backs wide.
The creative movement then came from the middle with Maresca, Isco and Santi Cazorla. These three did well taking up various positions while also maintaining spacing and width in the attack. In defense, Camacho was the holding midfielder in charge of preventing the counter. Eliseu dropped to left back from his usual wing position and put in a solid shift.
Unai Emery surprisingly went with a 4-4-2. Soldado paired with Pablo Piatti, who was used to try and get behind Demichelis. In the center of midfield Maduro played deeper than Tino Costa. Feghouli played on the right with Jordi Alba and Jeremy Mathieu on the left as a fullback and wing pair.
Tactical Causes and Match Effects
Cause: Unai Emery matched the pace of Piatti against the unpredictable defending of Demochelis. Effect: Piatti was limited by poor service and the well positioned Demichelis. In the first five minutes, Piatti won the ball by pressing high and was through to square it to Soldado but was indecisive and the chance went begging. Other than that, the battle of Argentina was convincingly won by the pony tailed defender. He showed surprising bursts of speed and also used his strength to render his attacking compatriot ineffective.
Cause: Malaga pressed the Valencia back four. Effect: The Valencia build up play was too direct. The pressure applied by the Anchovy forwards and midfielders frustrated Los Che. As a result, the defense opted to hit long balls trying to find Piatti and Soldado in behind. Emery needed Costa and Maduro to get on the ball and provide service to Feghouli who could cut inside and create but he was starved for the ball.
Down the left, Emery would have wanted an overlapping attack from the two fullbacks who could supply crosses to Soldado. However, none of this happened. Valencia were unable to pass from back to front and instead played impossible passes in behind the Malaga back line.
Cause: Valencia were exhausted and seemed like an unhappy and upset bunch. Effect: They committed tons of fouls and Feghouli got sent off. If I were a disgruntled Valencia supporter operating fireunaiemery.com, a video loop of Sunday's match would be on the site. The visitors looked unhappy and desperate to embark on their summer holiday.
Through 65 minutes, they committed 21 fouls and had a player sent off for kicking the ball away and viciously elbowing Eliseu in the head jumping for a header. Los Che were decked out in all black and resembled a funeral procession more than a coherent football squad.
Cause: Malaga are severely lacking a clinical goal scorer. Effect: Malaga were unable to provide an insurance goal. In the 27th minute, Camacho made a darting run into the box after a short throw in and sent a wonderful looping header into the far corner.
After the opener, the Anchovies should have went on to put 3 or 4 past Valencia. However, they either lacked the final ball or suffered from poor finishing. Cazorla had a chance after Rondon and Isco combined on a counter. Valencia had two awful giveaways at the start of the second half that Rondon and Joaoquin failed to capitalize on. Seba Fernandez added some flair and creativity as a substitute. He set up Cazorla who rattled the bar.
Overall, Malaga were not aggressive enough going forward up a man. Maybe they were concerned about a Valencia counter. But, the visitors were on the ropes and Malaga lacked a boxers instincts in pushing for a knockout.
Conclusions
The two sides are level on points and are three ahead of Levante with three matches to play. Malaga will need to create more chances and finish upon having an opportunity to close the season in the top four.
Los Che looked tired from Thrusday and might be limping toward the finish line. Their issues were numerous and they need to quickly circle the wagons and close out the season strong.
Follow @icentrocampista