A Catalan Fairy Tale – The Rise and Rise of UE Llagostera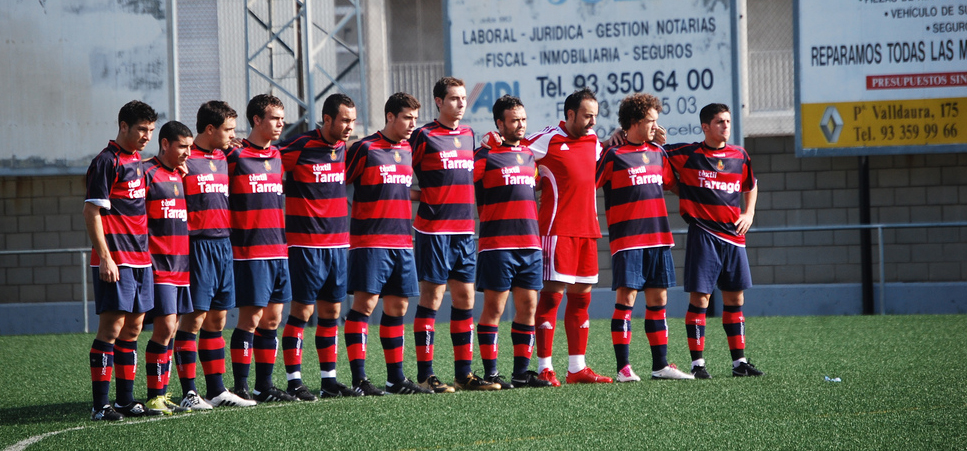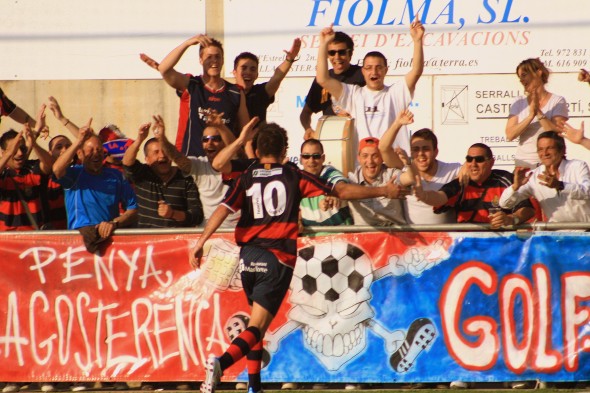 Llagostera is a small town south of Girona in the Spanish region of Catalunya, no more than a few miles from the major holiday resorts which comprise the Costa Brava.  It is doubtful whether any of the many tourists who pass so close to it are even aware of its existence – it is not signposted from the main A7 motorway, which runs from Alicante in the south all the way to the French border, and indeed even the minor roads bear no indication of its existence until you are almost upon it.  Its population has almost doubled in the last forty years, but it still has little more than 8,000 inhabitants, and is renowned only for the production of some of the corks used in the region's plentiful supply of sparkling wine.
However last May something very special happened in the town which made a lot of Spanish football fans sit up and take notice of this hitherto unknown backwater.  After a meteoric rise from the lower reaches of the Catalan football pyramid over the previous seven years, UE Llagostera won a two legged play-off final against Galician side CCD Cerceda, and thus this August took their place in the Spanish Third Division for the first time in their 64 year history.
The transformation of a team which had achieved very little in the first 57 years of its existence began back in 2004, when former player and coach Oriol Alsina was looking for a new base to set up his textiles business with wife Isabel Tarragó.  The pair decided on Llagostera (Alsina was born just down the coast in Arenys de Mar), and having again taken up the reins at the town's football club, the stage was set for a journey which has so far involved five promotions to reach the dizzying heights of Segunda B .
What makes this particular club especially unique is that whilst Alsina is still the coach, his wife is now the club's president, a surely unique arrangement at this level of European football.  Alsina dismisses talk that this could prove problematic.  'We have been together 20 years, we know each other so well that we know what each other is thinking without even having to say it.'  Meanwhile Tarragó describes her husband as 'more Guardiola than Mourinho, the ideal coach for this club'.
On the subject of signings and tactics, Alsina is unequivocal.  'I report to no one.  I am given a budget by Isabel and I spend it as I please, whilst she takes care of the economic and social side of the club.  The dressing room is sacred.  None of the directors are allowed in, not even the president'.  Tarragó readily concurs.  'It is not that I cannot if I want to, I just do not feel that it is appropriate to do so.'
The two have now been working alongside each other as coach and president for two and a half years, but the transformation of the club began when Tarragó first joined the board of directors in 2008.  Radical ground improvements were undertaken on the club's stadium, and a brand new artificial playing surface was also laid.  However even now a visit to the Camp Municipal D'Esports de Llagostera feels a bit like a trip to watch your mates playing behind the local sports centre, complete with ploughed field which runs down one whole side of the ground behind a hedge.  One can only imagine what went through the minds of Mallorca, Zaragoza and Valencia's reserve teams when they eventually found their way to their destination this season.
So how did the team get on in their first ever Segunda B campaign?  It has to be said that for the first two months, the fairy tale looked to have been abruptly curtailed.  Four successive defeats to start the campaign yielded just a solitary goal, and by early November the points tally still had not reached double figures.  What has happened since then is another remarkable chapter in the story. 'I distinctly remember when we began to believe that we belonged in this division', press officer Jordi Gasto recalls. 'We went over to Mallorca to play Manacor, another newly promoted team, and although we only won 1-0, the whole mood changed that day'.
However even the most optimistic of supporters could not have predicted what was to follow.  A run of just four defeats in twenty six games catapulted Llagostera up the table and into the play-off zone, despite having an annual budget of just 400,000 euros, one of the smallest in the division.  The success was built on a solid defence ('keeper Wilfred, one of the few recruits from outside of Catalunya, went 728 minutes without conceding a goal earlier this year, just twenty minutes shy of the Segunda B record), with twelve different goal scorers chipping in at the other end.
Sadly the play-offs ultimately proved to be just of reach, with wins for Huracán Valencia and Badalona on the final day of the regular season meaning that Alsina's side finished a point outside the top four in Group 3.  However in a world increasingly dominated by balance sheets, the wife whose husband has taken this tiny town's football club on a truly amazing run, and who may yet go one better next season, remains remarkably sanguine.  'Everyone does their bit, it's a team effort.' Tarragó explains.  'People are loving it…………..for me all this is just about having a good time and enjoying ourselves'.  Amen to that.
Follow @icentrocampista