Fortune favours the Brave – Pellegrino all set for Valencia hotseat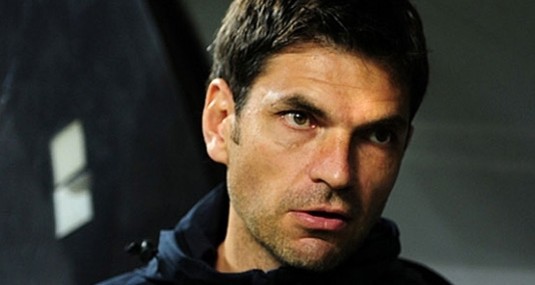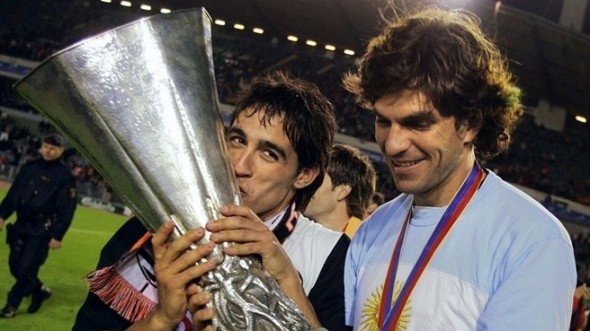 GETTY IMAGES

Miroslav Djukic or Joaquin Caparros were the names Valencia fans were told as Unai Emery's departure became inevitability. The up-and-coming former Valencia player with a progressive brand of football at Real Valladolid, or the safe pair of hands with endless experience who is currently enjoying one of his best spells in management at Mallorca. Both considered uninspiring.
When the decision came on last Monday evening to appoint Mauricio Pellegrino as Valencia's manager seven years after leaving the club as a player, everyone was surprised. The list of candidates was vast and when the Argentines name was uttered, it was with a great deal of scepticism as the precedent for first time managers going in to such a big job is few and far between, but since the timely appointment of Tito Vilanova at Barcelona just days before, the new man has been greeted with a degree of excitement, and rightly so.
When club president Manuel Llorente was asked why Pellegrino was given the job, he batted away the question saying, "Because the club has decided" on the face of it an unconsidered answer, but in reality it's quite the opposite. This has been a long process started by a phone call to Espanyol's Mauricio Pochettino back in January as the first enquiry when the board has decided Emery's time was up.
It seems apt to bring up one of the most tired football clichés when explaining Emery's departure: 'It's a results business' is a phrase normally applied to managers who, in reality, are doing a very good job but are undone by reactionary, short-termist board members acting upon a bad spell when conviction, understanding and logic should really be applied, Carlo Ancelotti's dismissal at Chelsea being one of the recent headline making examples.
Yet at Valencia, short-termist and reactionary are two accusations that are impossible to level at Manuel Llorente during his second spell as Club President. 'It's a results business' didn't apply to Unai Emery, in fact the contrary did, this was Emery's best season as Valencia manager reaching two cup semi-finals and achieving third place in the league once again, the results were there but the performances were not, they lacked cohesion, control and defensive know-how. A lack of discipline spited the Basque's final season in charge along with an inability to perform in the big games; this was compounded by losing points from winning positions on an all too regular basis. As his teams early season form dropped off it was clear for many to see that Emery's four years, a relatively long time in Spain, were at an end.
The phone call to Pochettino began the search for a new manager and it ended with Pellegrino. In between the board searched far and wide before coming to this decision, a return for double title winning Rafael Benitez was considered, as was the safe option of Joaquin Caparros. Benitez confirmed he would have taken the job whilst Caparros' people made it clear he would be interested. The likes of Luis Milla, Didier Deschamps and Laurent Blanc were all thought of; it was by no means an easy choice but nevertheless a choice made by the same people who in the transfer market have reconstructed a side that has lost the likes of David Villa, David Silva and Juan Mata whilst making a 62.2 million Euro profit and in doing so still managed to create a squad capable of Champions League qualification.
The board of directors could have taken the easy option with many of the aforementioned candidates who were receptive to the idea of taking the job, but as the clubs transfer dealings have shown, the easy way isn't always the best way at Valencia.
Pellegrino is unlikely to better Emery's final season, mainly in the cups and more than likely in the league if Malaga re-invest, but this is a move taken for the future, a facet thrown aside in previous regimes; Los Che fans should rejoice as the mentality that tore the club to shreds is now diminished.
Mauricio Pellegrino has studied well as a player under Marcelo Bielsa, Louis van Gaal, Daniel Passarella and Rafael Benitez, before moving on as an assistant manager with Benitez at both Liverpool and Internazionale, the plaudits have been generous from past employers and the anecdotes have flooded in from former team mates complimenting his ability.
Llorente himself would surely admit that the appointment comes with a great deal of risk, and in an ideal world Pellegrino would have already gained managerial experience before coming back to the club where he spent the best six years of his playing career. Yet uniquely Valencia have time, whoever the club were to bring in, closing the gap on the top two is an impossible feat until the financial situation improves, until then Pellegrino has the ability, knowledge, enthusiasm and trust, to build a team ready to challenge when that time finally comes.
Follow @icentrocampista