Jose Mourinho ushers in a new period of Real Madrid dominance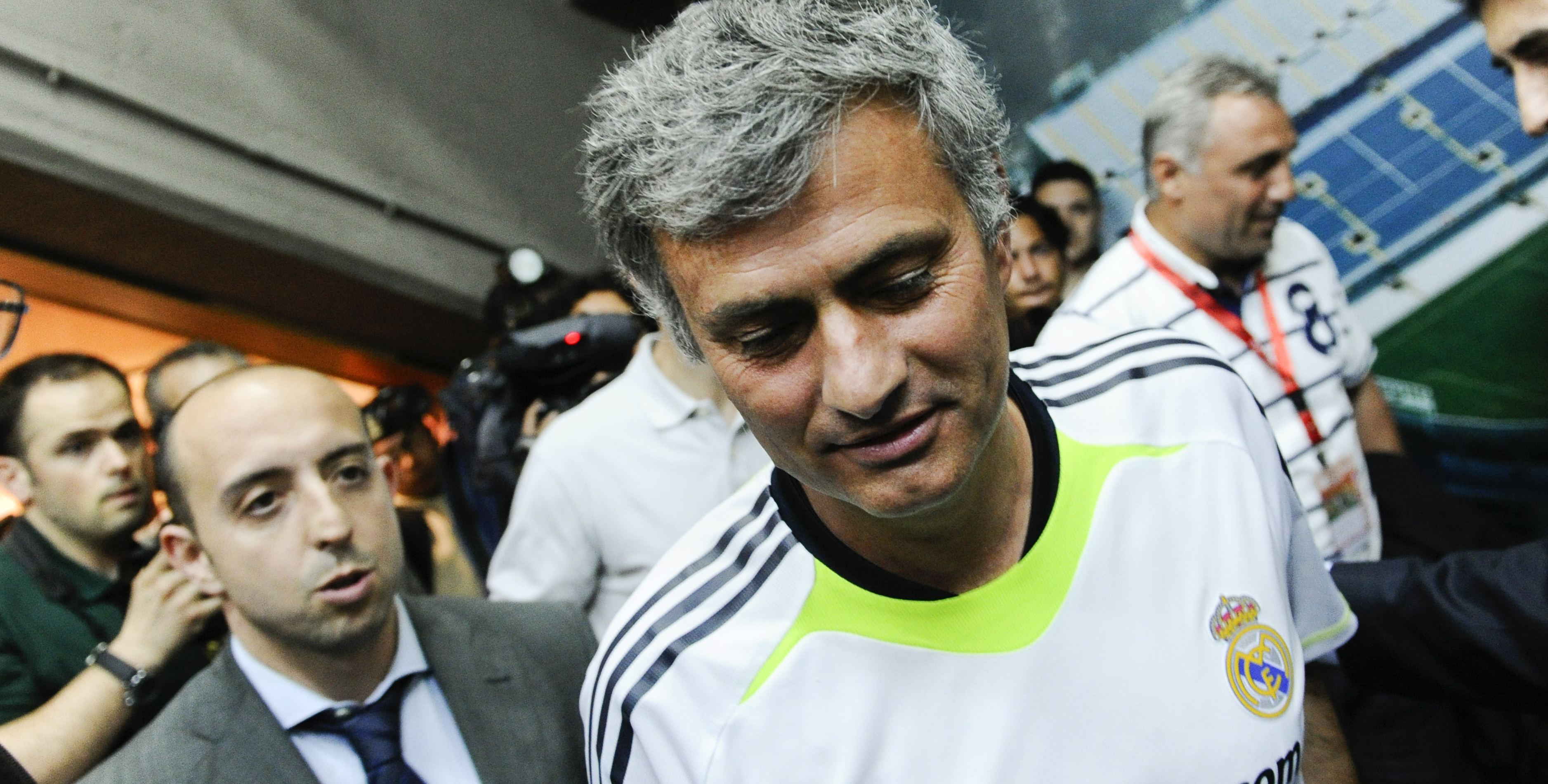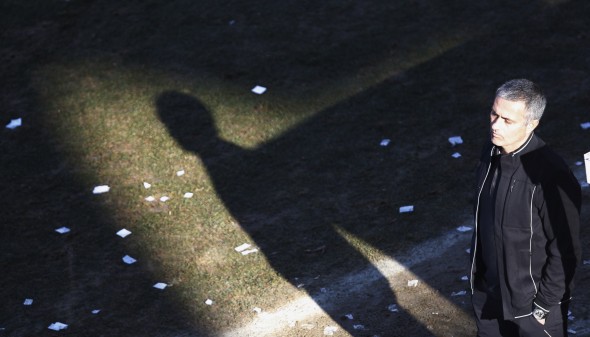 REUTERS/Sergio Perez

In January this year it looked as if Jose Mourinho would be on his way out of the Santiago Bernabeu at the season's end; win or lose. There were reports of in-fighting, his side has just suffered yet another cup elimination at the hands of Barcelona and there was the not-too-distant memory of that infamous eye-gouge of Tito Vilanova.
The Madrid press, in particular the daily paper Marca, had completely turned on him, a bad omen for any Madrid coach. Not only was it the press, the fans were also turning on him and this was no more apparent than on 22 January during and after their 4-1 home victory over Athletic Club. The whistles and jeers rained down from the terraces in Chamartin and Mourinho was the target. Cristiano Ronaldo incurring wrath of the fans, too. Perhaps for the first time in his career, it seemed as if Mourinho had lost control at the wheel; everything was turning against him and he looked all but certain to leave in the summer.
How things change. Real Madrid went on to win La Liga just four months later; breaking a few records on the way. After four years in the shadows of bitter rivals Barcelona, Real had finally eclipsed them. And, they did it the best possible fashion. They went to the Camp Nou and defeated the Catalans on the home turf; a victory that practically ensured league success. Lionel Messi and his merry men were cancelled out as Mourinho's game plan worked a treat. Most importantly of all however, Ronaldo delivered. Booed by his own fans just months before, this time the Portuguese star rose to the occasion. Superb throughout the contest, he scored the all-important winner, too. Ronaldo had silenced his critics, so too had Mourinho.
Within two weeks of the season's end, Mourinho signed a contract extension. He is now set to stay in the Spanish capital until 2016. If he does remain for another four years, he will become Real's longest-serving coach since Miguel Muñoz (1960-74). Surprising for a manger who left Benfica, Porto and Inter all after just two years – and many trophies – only staying on a year longer at Chelsea.
Often criticised for his short-termism as a result, Mourinho was speaking of a long term plan following the announcement of his new contract; strange as this may sound. "It's different for me now because I'm thinking about a club long-term. (Real Madrid) has been more demanding and has forced me to do my absolute best due to the difficulties I have had to face……I've had to improve as a coach and a professional. I think it is the perfect challenge for the next four years. I need these great challenges at this time in my career."
The Portuguese coach has never before spoken in such tones. He seems quite content, however, to finally settle down. But, perhaps it is not so surprising given what he said just months after first arriving at the club in 2010, "becoming coach of Real Madrid is like reaching the moon. It is the most important club in the world." While has often claimed that Real are, "the biggest club in the world."
With Mourinho determined to stay the course and become the Real coach that fulfils the club's much vaunted search for la decima (a tenth European Cup) – something he is more than capable of achieving – we could be witnessing the beginnings of a new dynasty on the Iberian peninsula. Perhaps he himself has realised that ever since Chelsea this could be his best opportunity to create something far bigger than anything on his impressive resume so far. The one defining act that he will be remembered for long into the future.
As Real Madrid coach, one thing for certain is that he will never be denied the resources required to make the necessary changes to his squad in order to keep them at the top. Yet, it would seem few changes aside from a tweak or two have to be made. The crux of his side is already in place and most of his key players are relatively young in age; Sergio Ramos (26), Sami Khedira (25), Mesut Ozil (23), Ronaldo (27) and Karim Benzema (24). As Mourinho said himself recently: "I've always said this squad is young and that its best years are yet to come. It isn't a squad with players on the verge of extinction or playing their final years of top tier football."
This is not the case over at Barcelona where a number of their key players have already entered their thirties – most notably club captain Carles Puyol who will be 35-years-old come next season's end.
Aside from Mourinho's long term commitment to the Real Madrid cause, one fact that perhaps signals a changing of the guard in Spain more than any other is the departure of Pep Guardiola from Barcelona. With a haul of 14 trophies in his four seasons at the helm, it will not be easy for the Catalan giants to quickly turn back the tide and restore their domestic supremacy without their most successful manager in their history.
Football audiences worldwide will miss the rivalry between Guardiola and Mourinho; two personalities that could not be more contrasting. However, one suspects that Barcelona, most of all, will miss him.
It was Guardiola's arrival in 2008, just months after Madrid had just claimed La Liga, that ushered in this astonishingly successful period for the club – their best ever. Guardiola's assistant, Tito Vilanova will step into his shoes next season and the unassuming 42-year-old has a daunting task ahead of him. One wonders if it is at all possible for him to retain the stratospheric standards set by his predecessor; the likely answer to this is no.
The balance of power in Spain has returned to the capital. Having only failed on five occasions to retain their league title, it seems that in the capital is where it may stay, at least for another season. Before Madrid secured the league title at Athletic's San Mames stadium, Zinedine Zidane said: "For three or four years we weren't champions and when one is at Real Madrid the objective is to advance and reverse that trend." Real Madrid have achieved the first step in breaking Barcelona's hegemony. Now, it is their task to set about establishing one of their own and with Mourinho firmly back in control of the wheel, few will doubt their ability to do so.
Follow @icentrocampista