Real Madrid rumours persist as sports dailies scrabble for news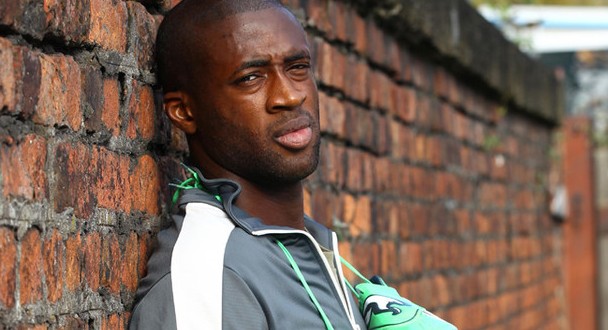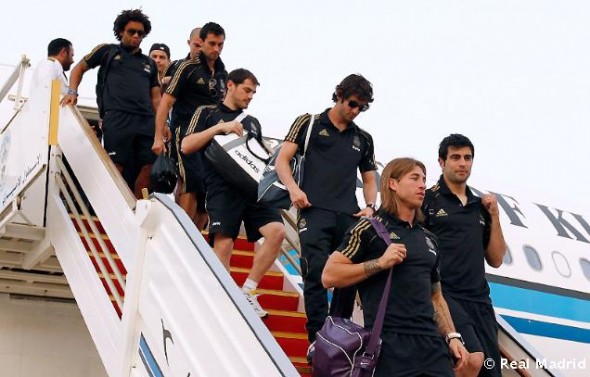 With the La Liga season now over and the minor inconvenience of a money-spinning friendly in Kuwait successfully negotiated, it is time for Real Madrid's title-winning squad to have a short break before many of them head off to represent their countries in the European championships. However the various Spanish sports newspapers still have a multitude of pages to fill with news of all things 'merengue', and this must surely be the motivation behind Marca's 'Toure prefers Barcelona but does not rule out Madrid' headline yesterday.
Toure's answer was as politely non-committal as possible in the circumstances, and his previous connection with 'los cule' is surely reason enough for both parties to steer clear (although 'Marca' reminds us that 16 players have played for both sides), even before he revealed a preference for his former club in the most popular paper of their deadly rivals. However it seems almost inevitable that Jose Mourinho will want to add to a squad already brimming with superstars, especially if his attempts to persuade Gonzalo Higuain to stay are unsuccessful.
Attention has focused this week on the six players named in the Spain squad who were all with Real as youth team players before feeling obliged to seek fame and fortune elsewhere, and there are two who the Portuguese coach might be particularly interested in re-signing. Roberto Soldado has blossomed into a world class striker since leaving the Bernabeu, and as long as Valencia remain mired in debt, there is always the chance that a big offer (subsidised by the sale of Higuain) might tempt them.
A more realistic objective would probably be Villarreal midfielder Borja Valero, who has had a good season despite his side's relegation. Their Liga Adelante budget will be some 45 million euros less than the level at which they have operated this season, according to owner Fernando Roig, and whilst he has been bullish about his willingness to sell off his best players, most will surely move on to pastures new. However it seems a fairly safe bet to discount Alvaro Negredo, Juanfran, Javi Garcia and Juan Mata, the other four players on the list.
One former player who will not be returning is of course Raul, who has opted for one last bumper payday in Qatar with Al Sadd. However the legendary striker has indicated that he will definitely return to the club in some capacity in the future, and more interestingly admitted that his departure was 'a bit hasty'. He also found time to give his opinion on the ongoing Higuain saga: ('he will stay, because he is an important player') and how he would react to a frankly improbable call-up for the Euros ('if they were to call, I would jump at the opportunity').
However the relatively banal musings of a former legend and a wildly speculative transfer rumour are not enough on their own to fill those numerous pages, so all three main Madrid based sports dailies have had to find other ways to fuel their main attraction's new found feeling of superiority over their Catalan foes. Apparently if neither Cristiano Ronaldo nor Lionel Messi had scored a single goal this season, the league would still have been won by Madrid, and indeed by a convincing fourteen point margin.
Following on from this gem of irrelevant information comes the news that 'los merengue' have been installed as favourites to retain their title next year – with the odds being provided by the club's main sponsor, Bwin. And finally the best news of all is that Ronaldo has been declared the champion of the social networks, ahead of Andres Iniesta, with some strange mathematical formula allowing him to achieve a rating of 9.8 out of 10. Suddenly the start of the 2012-13 season on August 18th cannot come soon enough.
Follow @icentrocampista