Sick as a Parrot – Why the future looks gloomy for Espanyol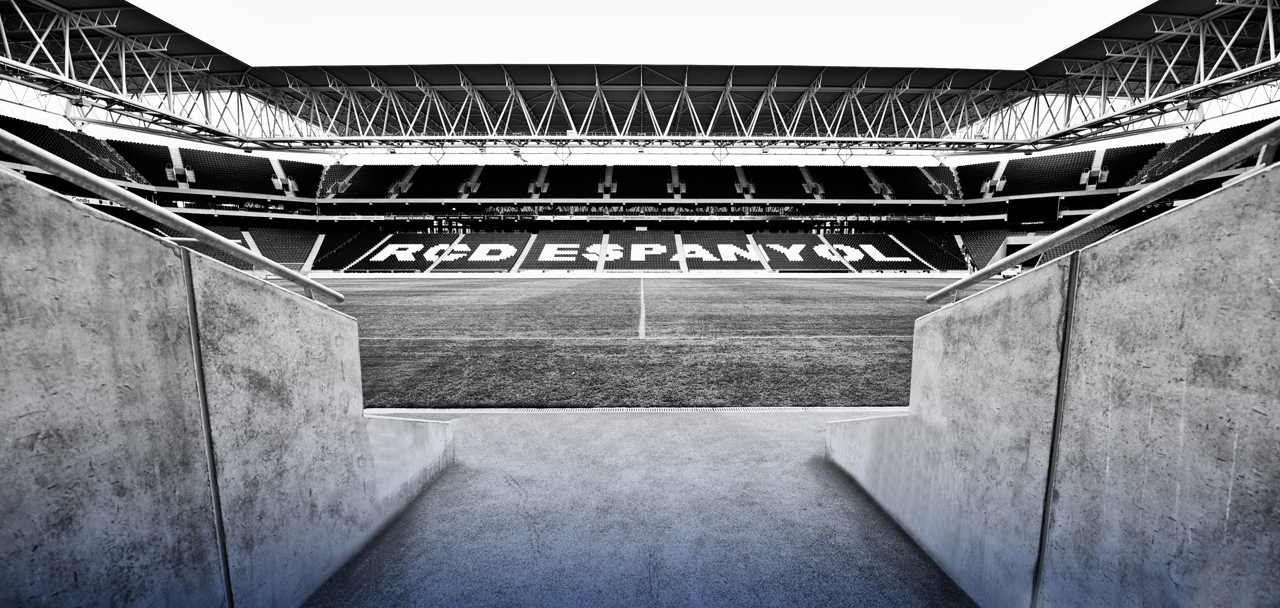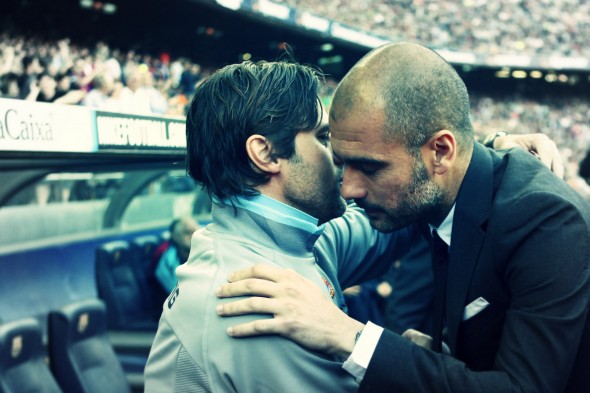 I turned away this weekend. I know it's disrespectful to turn aside a derby match and give it up for dead, there is no such thing as a foregone conclusion, and we all need to chip in to help, give our moral support, but the writing was on the wall.
It was going to be a massacre at the Camp Nou; a place where, other than the miracle in 2009 where Ivan de la Pena single-footedly defeated the blaugrana, we have struggled mightily. So no, I didn't see Lionel Messi run rampant through our defense gifting him the Pichichi trophy practically and I didn't watch the deification ceremony that the cules performed as their King Arthur walked off to Avalon waiting for the call to return in their greatest need. I was more concerned about Espanyol. My club.
Just a few months ago in Round 24 exactly we were percentage points from third. Granted, that was never going to be a realistic goal, but by the way we were playing and the uncharacteristic manner in which we approached the January transfer window, where we saw additions and not the usual subtractions to our squad, we were all enthusiastic that for once our leadership trusted that we could reach the goal of Europe, that their ambitions matched our own. We were even handed a favorable draw in the quarter-finals of the Copa del Rey: a draw against minnows Mirandes, a possible semi-final against either Athletic Bilbao or Mallorca and then it was anybody's business in a one-off draw in the final; and then reality hit, our bubble burst.
Mirandes outplayed us over two legs in the Copa del Rey. This is a Segunda-B side from a small town called Miranda de Ebro whose stadium barely fits 6,000 people. Only about a hundred of our supporters could fit into the corner of one goal. They play in the third tier of Spanish football and their main scorer is a banker by day. When our former goalkeeper Carlos Kameni stated last year that the club lacked ambition, and we all railed against him, little did we know that fate would put this sort of test against us and we would fail; and I say we throughout all of this because this is a failure in the institution, from the board, to the staff, to the squad all the way down to the support. That loss in the Copa del Rey seemed to deflate any false aspirations we had as a community.
Poor Form
From then on it was our lot to repeat the same mistakes we have made over time. The club is famous for starting the season in a flaming trajectory and then petering out in a spectacular, relegation threatening intensity. Sometimes the order flips and the season ends strongly after a woeful beginning, but there is always a sense at the end of what could have been different. Four of the last five seasons would have ended in relegation if not for miraculous turnarounds. This year, only Racing Santander have had a poorer second round. Since drawing that all-important match with Getafe on the 18th of February that would have given up third, the club have gone on a run that has secured a total of 9 of a possible 39 points, only one win in the last eight games and dropping us from 4th to 13th on the table to just 5 points ahead of Real Zaragoza and Rayo Vallecano who are both desperately fighting for qualification. Safety is assured, as we speak, but this year wasn't supposed to end like this.
The Copa del Rey is not to blame solely for our poor second half. In fact, to be frank, the primary reason why we have stuttered so is that club leadership have been less than helpful in maintaining the stability of the club. The financial side of the board and the sporting side have been at odds for years as to how best to handle the over 140 million euro debt the club owes. Paying down the debt has been the club mantra, playing for trophies has been the squad's. Qualifying for the Europa League would bring cash payments that are minuscule compared to Champions League, but money is not the only reason to fight for trophies.
Poor Attendance
Being in meaningful matches brings crowds. Even with a brand-spanking new stadium at Cornella-el Prat, and a membership that hangs around 35,000 socios, the club have been hard pressed to fill it for home games. Only Mallorca, Levante and Getafe have a poorer showing. This is where the ambitions of lesser-clubs in my opinion, clubs like Granada or Osasuna, or maybe even Villarreal who have spent 99.85 percent of the their existence in the lower leagues of Spanish football, have carved out a competitive niche for themselves, and draw far more capacity crowds than we do. When we played in the monolithic Olympic Stadium we never filled it, and we pined for our old home Sarria where Italy beat Brazil in '82, but now with Cornella we have no more excues.
Poor Leadership
Sure, we supporters have to share the blame but in the sake of balancing the budget the club have gutted every referential player (Luis Garcia), every club legend (Raul Tamudo) and budding starlet (Jose Callejon) that has flittered about our dressing room over the last 5 years. It's no wonder my fellow pericos stay away. This year alone, they brought in Mexican defender Hector Moreno from AZ Alkmaar, Juan Albin from Getafe, brought Didac Vila back on-loan from AC Milan and took Vladi Weiss on-loan from Man City and also Romaric from Sevilla. This is after already trimming the squad of 14 players last year, and now they are on the brink of cutting somewhere between a third and a half of the squad again this summer.
After his loan-spell ends, Didac Vilá will be headed back to AC Milan to win a place in defense there even though he made no significant impression last year. Coutinho will return to Inter Milan as they are very anxious to have him back, and both Romaric and Vladi Weiss will return to their respective clubs. There is little hope of extending the stay, or even less of buying any of them out-right. Goalkeeper Crístian Álvarez, midfielder Javi Marquéz and striker Álvaro Vásquez are likely to leave as well. Their contracts are ending, and while the club would like them all to stay, the players will probably not sign contracts on a discount. The fact that none of them have played a significant part, either by coaching decision or due to injury, points to the fact that they are likely also out the door.
The fact that the club recently sold a percentage ownership rights to Álvaro Vasquez, and also of defenders Héctor Moreno and Jordi Amat, points to their imminent sale as well. Juan Albín is on the bubble, as his participation has been negligible due to injury, and Walter Pandiani won´t be returning at all as his contract is ending. Urgent needs for the summer include a left-back, two wingers, a center-back perhaps, but most importantly the sort of goal-scorer they never replaced when they allowed Pablo Daniel Osvaldo to sign with AS Roma a year ago.
The club renewed coach Mauricio Pochettino's until 2014, but will he even stay until then even if a bigger club comes calling? His name was mentioned as a possible replacement for Jose Mourinho earlier in the year when the special one was having his troubles so he does have the eye of other clubs. More importantly will the architect of this plentiful youth-team Sporting Director Ramon Planes continue renewing the squad with gaping holes opening every year? He's an asset many clubs in Spain would bargain on. The fact is that chaos is the only constant at the club and frankly this failure begins at the top where President Ramon Condal resides but also where ex-President Dani Sanchez-Llibre ruled from as well; poor leadership is endemic and self-perpetuating at RCD Espanyol.
Next year´s squad will be younger, more inexperienced than it already is, and facing similar pressures to stay afloat. For a club that struggles with relegation once every decade at the best of times, the future is looking rather gloomy for us pericos. I am not hopeful at all.
__________________________________
Written by Armando Garcia from The Ball is Flat.info
Follow @icentrocampista