The Best of the 2011/12 La Liga Season around the Web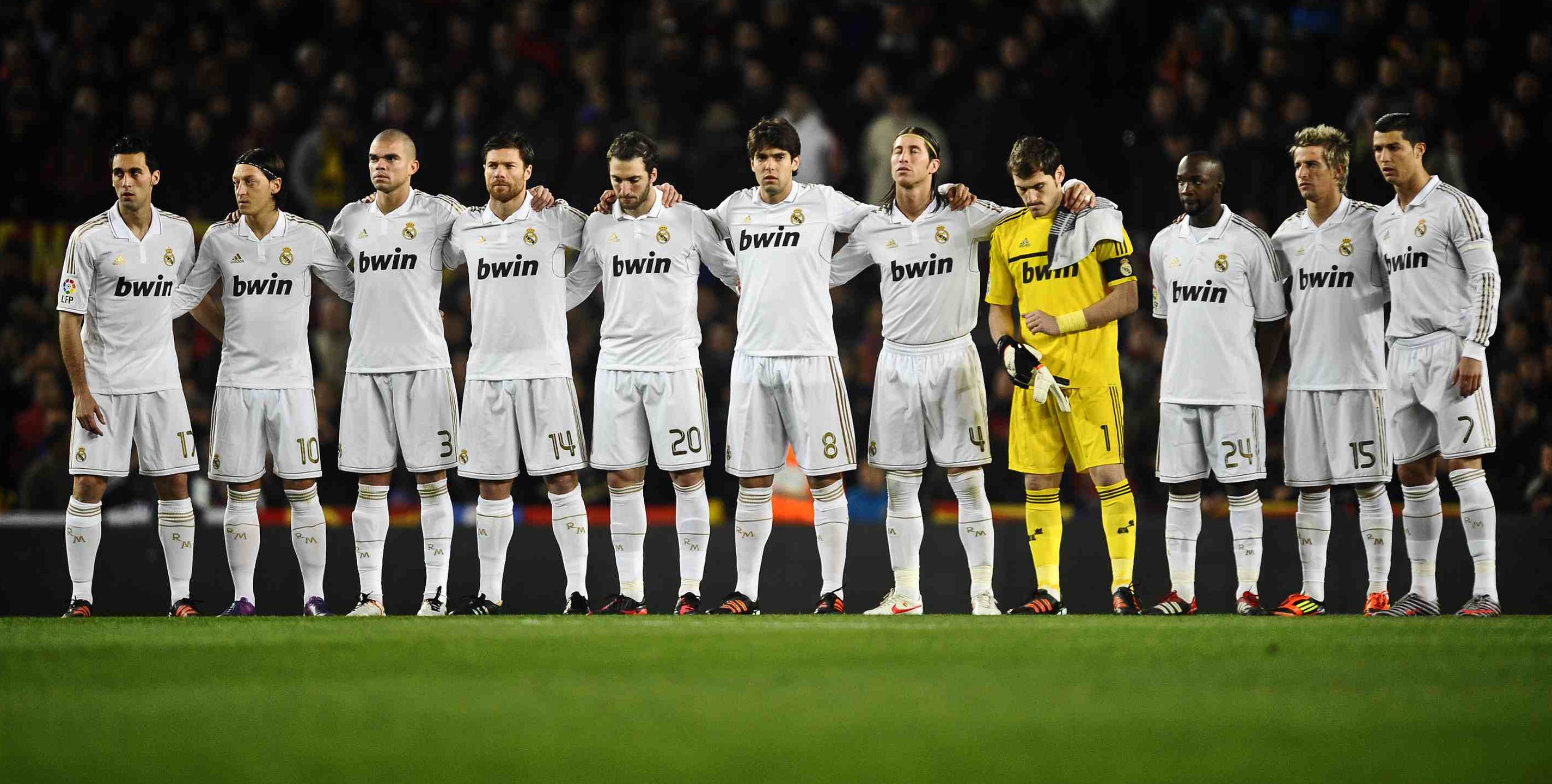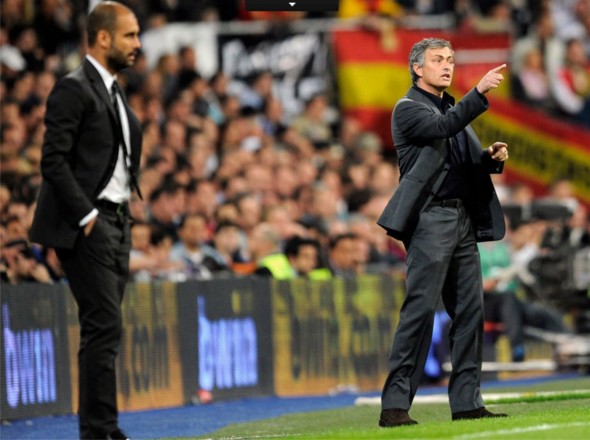 GETTY IMAGES

It's cliché to start with the Big Two but I have to.  What a season for Real Madrid.  Going into the season I felt that Los Merengues would win the league as a combination of Mourinho, drive from the players, and fatigue in the Barcelona camp would allow Los Blancos to reclaim the title. 
I was proven right (for once) as Mourinho's men had two minor wobbles in rolling to the title, but smashed the league goals record and gained vital points on the road which had been their shortcoming in the past.  As for the Blaugrana, they gave everything, but after almost five years of constant competition for club and country, when it came to find the extra gear, they were found wanting.  Pep has exited, handing the reigns over Tito Vilanova, and this off season will be crucial—preparation, adjustment to new manager, and possible signings—if FCB want to get back to the top.
One of my most ill advised posts was one I wrote about being Bored with Barcelona.  In late September, things were humming along as it looked like FCB was cruising towards another sextuple.  Having high entertainment standards and a low attention span caused me to write comments that were worthless the moment they hit the screen.  I have been properly chastised and look forward to next season's challenge on all fronts, regardless of results.
Next, Valencia were a mixed bag.  Clearly first of the rest for the opening half of the season, 2012 proved a different proposition all together.  Poor league form saw them overhauled by the chasing pack before they righted themselves to finish third again despite another summer of player sales and financial constraints.  They also had a decent Europa League run, making the semis before being disposed of by Atleti.  In the end Emery left and now Pellegrino will have a go at trying to keep the club at its current level.
Malaga kept everyone guessing, as a poor start saw them well off the European places, but eventually Pellegrini got Los Boquerones firing on all cylinders.  They rose up to the table to get all the way to third before a couple of stumbles at the end caused them to finish fourth.  The squad still needs improvement, especially at the forward position but they have a solid core that will allow them to compete next year.
What can you say about Levante?  Los Granotes were probably THE story of 2011/12, a plucky side with the oldest back five ever in La Liga, a forward who couldn't score for Sevilla but couldn't stop finishing for his new team, and a team spirit that kept them fighting all the way to the end.  They eventually finished sixth and will participate in the Europa League next season.
Falcao was one of the best players outside the Big Two, with his goals firing Atleti to Europa League glory and keeping Los Rojiblancos alive in the race for Europe next season as they finished fifth, two points behind Malaga.  Who knows if he will be playing for Simeone next year as the third party that owns his registration may try to cash in on a phenomenal season.
Los Leones were another great story of the last season, with Bielsa creating a team that played scintillating football at times.  Their game against Barcelona at San Mames was one of the matches of the season and their destruction of Manchester United in the Europa League opened the eyes of the English media.  They had two great runs in the cup, making the finals of both the Europa League and the Copa del Rey, but success on multiple fronts exposed a thinness of squad that lead to poor form in La Liga, finishing tenth.
Osasuna don't get a lot of pub, but their Jekyll and Hyde performances have to get a mention.  The finished with 54 points (13W 15D 10L), not too shabby, but their goal differential was -17.  Only five teams in the Primera were worse.  Their defense was water tight except when it wasn't.  In five matches, they gave up 30 of their 61 goals against.  In the other 33 matches, they gave up less than a goal a game.  Sort that out.
Finally there was the battle at the bottom.  For most the season, Zaragoza and Gijonwere nailed on relegation candidates, having no chance at survival.  And then something happened, as both teams starting amassing points putting pressure on the teams ahead of them.  Racing became the new whipping boys and were resigned to Segunda football early in the summer.
Going in to the final day, five teams were involved in the relegation battle.  Villarreal had been sucked in to the relegation zone early in the season after selling Cazorla, a shaky defense and injuries to Rossi and Nilmar.  I kept waiting for them to go a run and pull themselves clear, but instead the Yellow Submarine remained within touching distance of the bottom three, eventually going down on the last day as they lost to Atleti and Rayo scored a last gasp goal against Granada to survive.  These were my thoughts on the dramatic last day of the La Liga season.
—–
During the season, here were the best games I saw:
*Valencia v Barcelona
Los Che gave the Champions all they could handle, taking advantage of a shaky defense to put the Blaugrana on the rack.  The Alba/Mathieu pairing was fantastic.
*Athletic Club v Barcelona
In a rain soaked San Mames, a game of rare intensity, quality and grit occurred.  Los Leones twice led but were eventually pegged back in the waning moments.  A preview of the season for both sides.
*Valencia v Real Madrid
Here is where Real showed their title credentials.  Los Blancos traveled to the Mestalla, played an incredible match, equaled by the hosts and held on to for the victory after Los Che made it 2-3 and threw everything at them.
*Athletic Club v Espanyol
A back and forth match that featured a fierce hit by Romaric and a couple of nice free kicks before a late, late equalizer by Albin for Espanyol.
*Barcelona v Real Madrid
The end.  For now.  Cristiano's goal was of such quality that all anyone can do is stand and clap.  Mourinho's broke the hoodoo in the finest way possible—winning at their opponent's home, matching them in technical and physical terms, and staying away from the unsavory elements that had come before.
—–
To wrap up, I wanted to share  thoughts from some of the other writers and sites that I follow:
Sonja (@sopra1988) summed up the season for Inside Spanish Football, touching on the high notes: Messi's goals, Real Madrid's record breaking points and goals scored, Bilbao's brave effort, Mallorca's surprise finish, the departure of Kanoute from Sevilla, and the tense last moments in the relegation zone on the last day of season, to name a few.
Tim Stannard picked out five for the future in his Spanish Thing column for Football365.com: Courtois, de Marcos, Isco, Iñigo Martínez, and Varane.  I saw a lot of de Marcos and Isco this season so totally concur.
Andy May and Sid Lowe, along with several guest contributors, looked back at the 2011/12 La Liga season for Sky Sports La Liga Weekly.  The beginning of the pod focused on the Big Two—Barcelona's failure to win in Spain or in Europe, Pep leaving and the future of the club and trying to put the team into context, as well as evaluating Real Madrid, who seem to be going from strength to strength and could start a cycle of their own.  They also discussed Atleti's prospects for next season, whether they will kick on or go back as usual, before moving onto Athletic Club, who were an attractive side, gaining supporters around Europe, but wondering if the can they hold on to players.  Finally there was a brief mention of the teams that battled it out at the bottom, with Sid reiterating that Lotina, who went down with the Yellow Submarine as he went down with Depor, had too negative of an approach to survive.
Finally, Heath Chesters shared his personal journey finding and following Granada up through the divisions of Spanish football.  He makes the case for teams like Granada, well run, financially stable and having strong away support as the model for the league rather than the overspending and snobbish super teams.  Great stuff.
Just wanted to thank a couple of sites that I followed all season:
And I thoroughly enjoyed reading Sid Lowe, Graham Hunter and Phil Ball all season.
Plus, many thanks to Elisa at Forza Futbol for great content and retweets and conversations, and the guys here at El Centrocampista for allowing me to be part of their great site and engaging me on social media.
Follow @icentrocampista