After Play-Off failure, what next for Tenerife and Cádiz?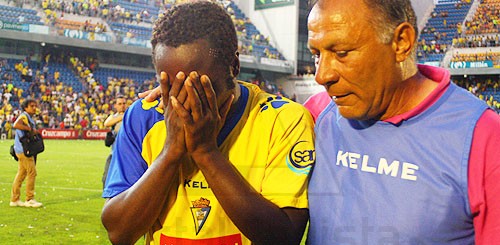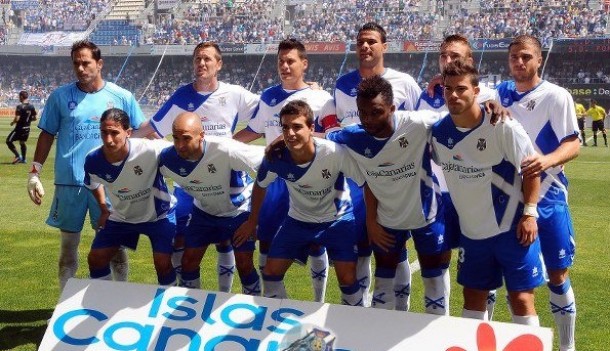 Heading into second-legs of the play-off finals, for promotion from Segunda B last weekend, most would have expected former top-flight sides Tenerife and Cádiz, to clinch their places in Liga Adelante next season.
Having lost their first-leg tie at Lugo 3-1, Cádiz CF would have to really turn things around for the second-leg at home. They managed to dominate most of the match, but with the score 3-1 to Cádiz after 90 minutes making the aggregate score 4-4, they headed into extra-time, then to a penalty shoot-out. Lugo proved the deadlier from the spot and it was they who ultimately celebrated promotion, in front of the disconsolate Cádiz supporters.
In the other tie, Ponferradina managed a 1-0 home win against Tenerife, who despite the loss, felt confident with the narrow deficit, heading into the return leg. Ponferradina would also win that tie, taking a two goal lead, before Tenerife could only grab a consolation goal in the 90th minute. With a 3-1 aggregate score, Ponferradina were another side celebrating promotion away from home, taking them to Liga Adelante next season.
Whilst both Tenerife and Cádiz have both been strongly associated with Granada CF president Quique Pina in the media recently, the truth of the matter is that it is only Cádiz he has official ties with. Last summer, Quique Pina was contacted by numerous clubs throughout Spain and Europe, who sought advice following the consecutive promotions of Granada CF, from Segunda B to Liga BBVA.
Amongst the many clubs seeking advice, were Tenerife and Cádiz. Whilst at Cádiz, Quique Pina took a much stronger and official interest, all he offered Tenerife was to recommend the appointment of Pedro Cordero, as Sporting Director.
Following their play-off defeat, Pedro Cordero stood down as Sporting Director. Whilst sorry the club hadn't won promotion, he told of a good working relationship with club president, Miguel Concepción Cáceres. He also suggested that between them, they had laid a "solid foundation" for the future. Ultimately, this is what could push the club further forward next season.
Meanwhile in Cádiz, where Quique Pina has been directly involved and is also considering a full takeover of the club, there was obvious dissapointment: "I feel for the fans, who took a beating they didn't deserve", he told locally based paper, La Voz.
"In football, little can be done with sentiment, but his is my greatest sorrow in football, because I've always reached my goals." Pina then told how "this is a thorn in my side. I want to turn Sunday's tears of sorrow, into joy."
A move to take full control of the club could be difficult though. Currently his role has been to provide management and consultation, to help the club in a sporting capacity. An affiliate deal with Granada CF brought ten players to the club on loan. There has also been some financial investment, towards player signings and wages, of around €1.6 million.
Regarding the institutional aspects at the club, Quique Pina told La Voz: "I can't buy a club in Segunda B, with an agreement of creditors to settle a debt of twelve million euros. We are investing in sporting projects, not fixing the problems of institutions. We cannot continue to lose money."
"So I say that (Cádiz President) Antonio Munoz will have to fix all these problems, also those with the Ayuntamiento (city council), because their collaboration is essential. Then we'll down to negotiate."
Pina seems intent on continuing his relationship with the Cádiz, but there's much to do before he can consider taking total control. Up to now he's effectively managed the sporting aspect of things, whilst Club President Antonio Munoz has remained in control of insitutional matters.
Pina retains an option to buy the club, but unless Munoz can at least set the club in the right direction financially, in order to more easily facilitate a takeover, that option may not be taken.
Looking ahead, whilst Tenerife seem confident of the future on and off the field, at Cádiz there's a degree of uncertainty. Both have sizeable debts to service, but even following their play-off defeats, they'll be amongst the favourites for promotion next season.
Stability is vital though. Whilst Tenerife seem to have found theirs at the moment, the situation at Cádiz isn't yet clear.
Follow @icentrocampista