Dilemmas and Decisions in Andalusia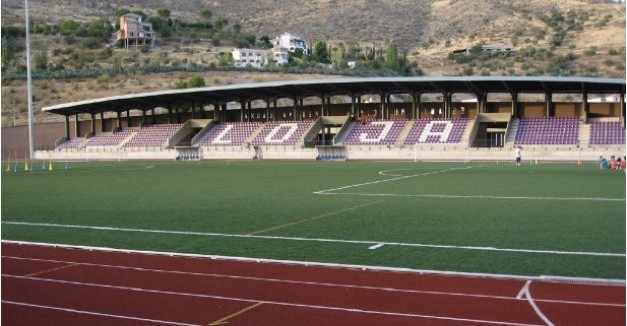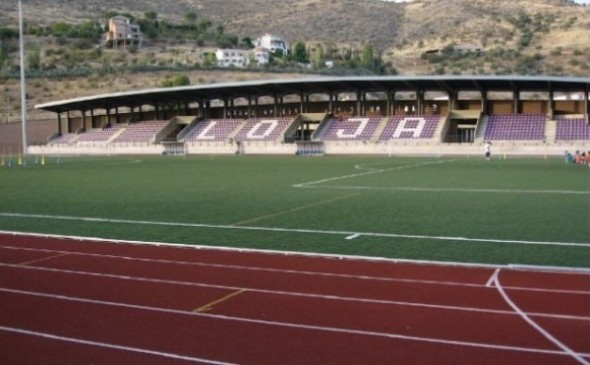 Based in the western extreme of Granada province, Loja Club Deportivo, formed in the 1968-1969 season, have spent all of their relatively short history in the provincial divisions of Spanish football.
For thirty years, the club had only managed two very brief spells in the Tercera División, in 1980/1981 and 1984/1985, before heading straight back down. The new millennium would see the club climb back up to the Tercera, where they would mostly be fighting against relegation.
Over recent years though, they gradually began to improve, finishing mid-table for two seasons, then reaching the promotion play-offs in 2010/2011 after a third place finish in the league. Although they ultimately couldn't get past San Fernando that season, the future looked promising.
Sure enough, at the end of the 2011/2012 season they were crowned champions of the Tercera División Grupo 9 and headed once more to the play-offs. Drawn against Real Valladolid B for a chance at promotion to Segunda B4, they lost a narrow encounter 1-0 away in Valladolid. Such was the interest and hope though, temporary stands were erected for the return leg, to raise the capacity of their tiny Medina Lauxa from 1,250 to 2,100 seats.
The tickets quickly sold out for the club's record attendance and roared on by the locals, Loja cruised to a convincing 3-0 victory. Promoted to the Segunda B4, the third tier of Spanish football and the greatest achievement in the club's history. They're also only the seventh team from Granada province to reach this level historically.
After the celebrations and parades through the town came and went, this small club found itself facing somewhat of a dilemma. Like many of the small clubs in Spain, every year is a constant battle for survival. Like many before them, they now have to think hard if they can budget for survival at their new level.
Every year as I help prepare data for the ever popular Football Manager game, I'm shocked at how many regional and provincial clubs need to be removed from the database, because they've folded. In the Segunda B4 alone last season, Sporting Villanueva Promesas and Club Polideportivo Ejido, both ceased to exist and couldn't fulfil their fixtures. Even more shocking, considering Ejido had once graced the Segunda.  Along with those more notable clubs, there are countless others from the Tercera División groups and provincial leagues around Spain, who have ceased to exist.
Since gaining their place in Segunda B4, there have been serious discussions as to whether Loja should "stick or twist". Realising that raising sufficient funds and support required to sustain themselves at a higher level will be difficult, it has been suggested that the club could look to sell their place in Segunda B4, something which is allowed in Spanish football.
There would probably be clubs interested in taking their place, such as the Málaga CF B side, Atlético Malagueño, who are of course bankrolled by wealthy Middle Eastern backers, and so could easily afford such an opportunity.
Whilst no decisions have yet been made, there are hopes that Loja CD can take up the place which they've worked so hard to gain. In recent weeks, their club president and councillors from the local town hall, met with Granada CF sporting director Juan Carlos Cordero, to discuss the possibility of an affiliate relationship. Such a move would see Granada send a number of young players on loan, providing Loja with additional local talent, without having to cover their wages. There would also be the likelihood of a lucrative friendly match, to help raise funds.
Decision time then for Loja CD and options they will have to consider very carefully over the coming weeks. Accept local support and an affiliate deal with Granada CF, to take their rightful place in Segunda B4? Or – for somewhere in the region of €300,000 – sell their place to another club?
If they choose the former option, they can accept the support of a local "big brother", but be tied to a deal that also benefits Granada CF. If they opt for the latter, they can gain a considerable amount of money now, stay completely independent, then fight again for promotion next season, with money in the bank.
The club currently has €100,000 available and can gain another €40,000 in support from the local council. They'll need to budget around €400,000 for a season in Segunda B4, according to their best estimates. The town council and a general assembly of club officials, will meet regularly in the meantime to discuss the options, before announcing their decision by 21 June.
Follow @icentrocampista