Ronaldo reigns at Euro 2012 but not at Real Madrid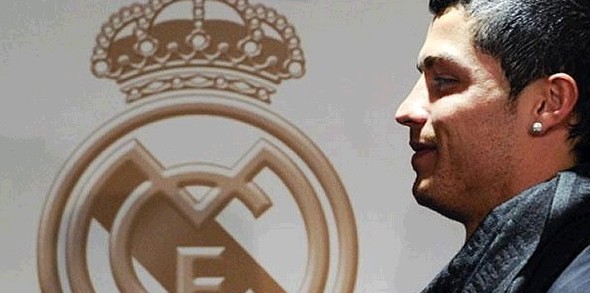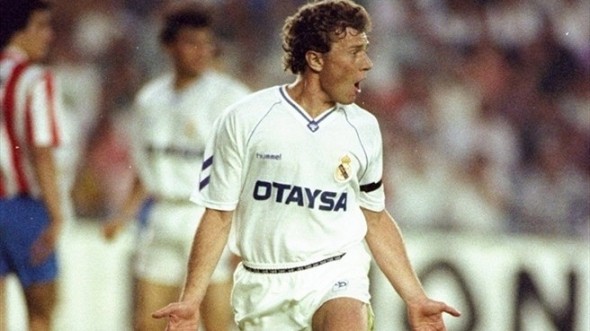 After a fantastic season at Real Madrid where he helped Jose Mourinho's side lift their first Spanish title in four years, Cristiano Ronaldo finally arrived at the European Championships last night after firing two goals in a man-of-the-match performance against Holland in Kharkiv.
The Portuguese maestro put in arguably the most destructive individual display yet seen in Poland and the Ukraine as he sent the Dutch crashing out of the tournament with their third straight loss.
The Real Madrid man took a little time to warm up but after hitting his opening goal of the tournament just before the half hour mark, Ronaldo dominated proceedings and showed why 2012 may just be the year when he finally outshines Lionel Messi in the race for the Balon D'Or,
Ronaldo's phenomenal goalscoring achievements at Madrid have seen him become arguably the club's best player of the last 20 years, and it isn't hard to see why CR7 is hero-worshipped, both in the Bernabeu and his country of birth, Portugal.
Elsewhere however, it's a different story. While Barcelona's Messi his almost universally loved for the way he plays the game, Ronaldo is as loathed by fans of rival teams as he is loved by Madridistas. There is something about his game that just winds people up.
This isn't a new occurrence of course, many of football's greatest players have enjoyed a love-hate relationship with fans. Find 100 admirers of the sublime Johan Cruyff, and another 100 will appear to berate his arrogance and bullish behaviour.
Diego Maradona is idolised in Argentina and Naples alike, but it is fair to say he would be lucky to escape a walk through a busy street in London or Milan without drawing a barrage of abuse.
And despite the adulation reserved for Ronaldo at his club Real Madrid, the 27-year-old still finds himself behind in a number of former players in the popularity stakes. Genius comes at a price it seems.
The likes of Alfredo di Stefano and Raul Gonzalez are unlikely to ever be surpassed as club legends but there are also other former stars who are held in the highest regard by supporters of the famous club.
Long before Ronaldo was polarising opinion, there was another Real Madrid goalscoring great who you would be hard-pushed to find a critic of.
Emilio Butragueño was one of the most lethal strikers in the Europe in the 1980s. A smart player with a penchant for popping up in the right place at the right time, el buitre was deadly inside the penalty area and scored most of his goals within this hunting ground.
Born in Madrid in 1963, Emilio Butragueño Santos subsequently went on to spend most of his playing career for los blancos, accumulating 341 appearances in total. Butragueño played a key part in the Quinta del Buitre or 'the Vulture's Cohort', a clever moniker used to describe five homegrown players at the core of Real Madrid's success in the 1980's.
Manolo Sanchis, MartÌn Vazquez, Michel and Miguel Pardeza, went on to dominate Spanish football. The skilled Butragueño played first for Madrid's reserve side, before being given his senior debut by Alfredo Di Stefano on 5 February 1984 against Cadiz CF. After trailing 0-2, Real Madrid went on to win 3-2 with two goals and an assist from Butragueño, 'The Vulture' had landed.
In December of that year he scored his first European goal, contributing to a 6-1 win over Anderlecht on the way to UEFA Cup victory. After regular starts for Real during numerous successful campaigns, 'The Vulture' was called up to the Spain squad to face Wales in October 1984 where he did not disappoint.
Continuing in the same fashion as his club debut, Butragueño scored on his international debut and by 1986 he became a Spain regular, just in time for the World Cup in Mexico.
Having progressed easily from their group, Spain faced Denmark in the second round. Butragueño experienced one of his finest days as professional, becoming the first man since Eusebio to score four goals in a World Cup match as Spain ran out 5-1 winners against one of the tournament favourites.
A feat that still stands out today as a monumental achievement. Penalty defeat to Belgium in the following round ended Spain's dream of a first World Cup title, but Butragueño had arrived on the international stage. He would go on to reach 69 international caps and score  29 goals for his country, eventually captaining the side.
Real Madrid's form at the time was inconsistent to the point where crowd attendances began to suffer but Butragueño turned it around almost single -handedly. He won the Pichichi Trophy in 1991, and fired the club to five consecutive league titles.
In June 1995, Butragueño found himself out of favour at the Bernabeu, mainly due to the emergence of a certain 17-year old Raul Gonzalez, and decided to sign for Club Celaya in Mexico – helping them reach the final of the national championship in his first season.
After almost 100 games in Mexico, Butragueño finally decided to hang up his boots in 1998 and returned to Spain where he is now Director of Institutional Relations at the Santiago Bernabeu.
Butragueño was one of football's gentleman and played the game in a spirit that was admired by fans and opponents alike – it is a remarkable fact that the striker was never shown a red card during over 15 years of senior club and international football.
The Quinta del Buitre hold a special place in the history of Real Madrid and as the club enter the year of their 110th anniversary, Butragueño remains one of the most revered players to have worn the famous shirt.
Cristiano Ronaldo may currently be the darling of the Bernabeu and his incredible goal scoring achievements may rank him just ten goals behind Emilio Butragueño having played 240 games less, however it seems unlikely the Portuguese star's popularity level will ever reach the heights of the man simply known as 'the Vulture'.
Follow @icentrocampista