Spain's team of winners will have no desire to draw with Croatia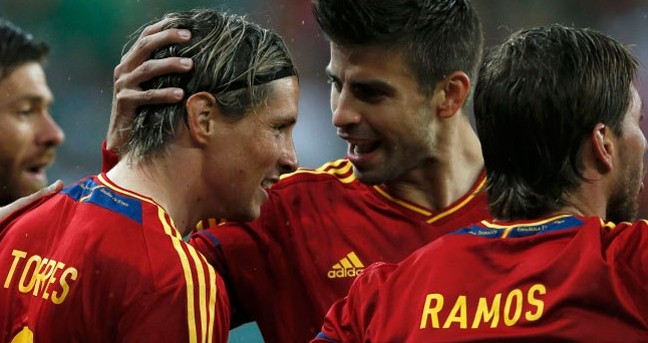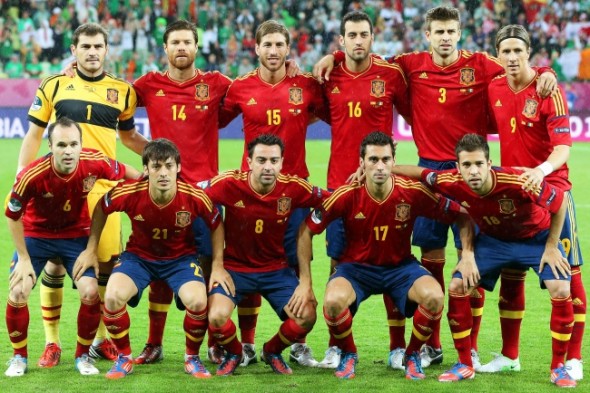 EFE

The Euro 2012 group stages are drawing to a close, and the early weeks of the tournament are serving as a reminder to us all of why nothing should be taken for granted at a European Championship. Unlike the World Cup, the smaller pool of teams combined with the consistent difficulty of the qualifying phase means that no team taking part in Euro 2012 do so without merit. Even automatic entrants Poland and Ukraine aren't sides anyone would want to ignore on one of their better days.
Reigning champions Spain will be more than aware of this: if they weren't already before Greece shocked football by eliminating Russia, they certainly will be now. For that reason amongst others, any notion that Spain will play for a convenient draw with Croatia tonight is entirely misplaced.
Misplaced because, above all, this Spain team is made up of hardened winners. Within their respective clubs the majority of them have tasted success at the highest level, whereas the few who have not know that their position in the Spanish team can never be taken for granted. For the veteran winners, it is imperative that they keep face amongst their fellow old-timers. For the newcomers, it is imperative that they produce as close to 100% of their ability each time they runs out for la Roja, knowing they are only one or two bad performances away from their last, and tonight will be no different.
Then there's the man at the helm. Vicente Del Bosque is a football man in the old-school mould par excellence. One of the most decorated Spanish managers in recent memory, Del Bosque will tell his players to walk on to the field with pride and to aim for nothing short of handing out a beating to Croatia. VDB's extensive experience will make him acutely aware of the importance of sending a message to Spain's Euro 2012 rivals, particularly the pretenders to the throne. After a somewhat run-of-the-mill performance by Germany against Holland, Spain now have the impetus to go out against Croatia and remind the rest of the tournament of why they should be feared.
On the other hand, what would conspiring to eliminate Italy say to Spain's rivals? That a team made up of Champions League and first division winners are scared of, with all due respect, an Italian side whose inability to win means they need results elsewhere to go their way in order to even progress from the group? It hardly strikes fear into the hearts of the Germans or a resurgent Portugal team, for example.
I should clarify that I am in no way suggesting Spain beating Croatia is a foregone conclusion – quite the contrary. Croatia's undoubted quality on the ball is yet another reason for Spain to approach this tie with the utmost seriousness. Underestimating the Croats is a fatal mistake many have made in the past and not one that Spain will look to replicate.
While Vicente Del Bosque is likely to repeat his starting line-up from the Ireland clash, at the risk of sounding like a broken record, tonight would be an ideal opportunity to give the ever-absent Fernando Llorente some time on the pitch. The place of Fernando Torres in Spain's starting line-up is no longer under question after his brilliant simplicity against Ireland, but Croatia's susceptibility to set pieces puts the chance for Llorente's strengths to shine on a platter.
The Bilbao man would relish the opportunity to show Del Bosque why he's at the tournament in the first place, and Euro-minutes for the striker would in turn be an increasingly necessary gesture to repay the undying loyalty he has shown whilst being left in the position of occupying the bench.
Regardless of how the Spain line-up pans out, one thing that is clear is that la Roja could do with sending a warning shot to the rest of Europe that reminds them of why they are not only champions, but one of the most brilliant national teams we've had the pleasure of seeing. Questions can be raised over the quality of opposition when examining their dismantling of Ireland, but should Spain produce something even remotely similar against a more than capable Croatia side, the doubters would surely have to concede that writing off the reigning champions so hastily was yet another patented moment of journalistic shortsightedness. When will we ever learn?
Follow @icentrocampista