Spanish questions still remain thanks to impotent French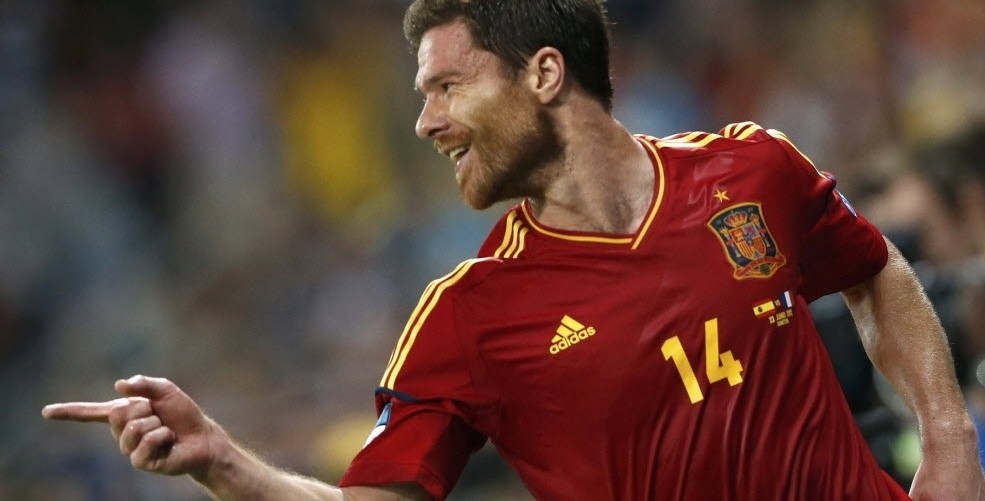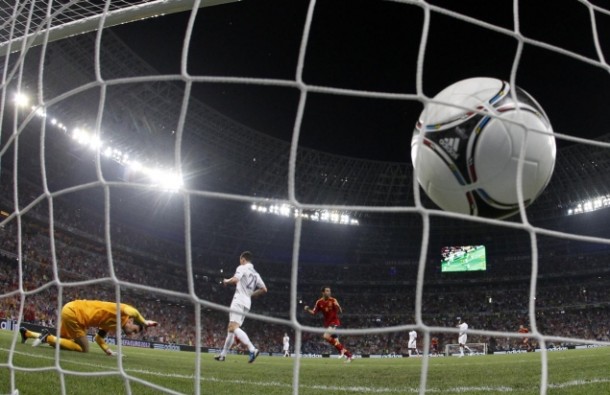 Spain have finally beaten France in a major tournament, 28 years after the two teams first met in the final of the 1984 European Championships at the Parc des Princes.
The 2-0 victory at Donetsk's Donbass Arena on Saturday was la Roja's first against their Gallic opponents in five attempts and provided some payback after a Zinedine Zidane-inspire French side had sent them crashing out of the 2006 World Cup in Germany.
It was a comfortable victory against a French side lacking any attacking intent, with the game all but over as a contest long before Xabi Alonso stepped up to fire his second goal of the game past Hugo Lloris in stoppage time. France had few forays of any note into Spanish territory and an isolated Karim Benzema cut a forlorn figure as those around him failed to offer any sort of meaningful support.
Despite their dominance however, there is still a fair amount of criticism of Vicente del Bosque and his team in both the domestic and international press. The reaction in Spain has been mixed with significant disparity between the Madrid and Barcelona-based media which, in truth, is little more than can be expected given their contrasting agendas.
While Marca quite correctly note Spain's victory saw the team's best performance of the tournament so far, the Catalan daily Mundo Deportivo devote significant copy to the shortcomings of a side that once again failed to finish their opponents off at the earliest opportunity.
The international press go even further however, with many now even suggesting Spain's ball-dominance has made them boring.
That is extremely harsh on Del Bosque's side it has to be said. From a tactical point of view, it could be argued the Spanish played the perfect 45 minutes of football on Saturday night. While somewhat unimaginative at times, the fact that Spain stopped France having a single shot on goal suggests they did something right.
The main talking point has been Del Bosque's team selection of course – more specifically who the former Real Madrid boss chooses to occupy the main strike position. The coach surprised many on Saturday by returning to the same line-up that laboured to a 1-1 draw against Italy in the opening group game, preferring to utilise Cesc Fabregas in a 'false nine' role ahead of traditional centre-forward Fernando Torres.
It was a bold move from Del Bosque as the gamble fell flat against Cesare Prandelli's team, leaving Spain looking uncomfortable and less than convincing.
Against France, the formation was changed slightly with the deep-lying midfielders of Xabi Alonso and Sergio Busquets looking far more comfortable playing together than they did against the Italians. Alonso spent more time in advanced positions and was on hand to fire in the opening goal when Jordi Alba picked him out with a delightful ball mid-way through the first half.
It was somewhat ironic that the breakthrough came from a move down the left flank – an area Laurent Blanc had quite obviously highlighted and chose to employ two right backs in an effort to nullify Alba.
The decision was proved ill-advised when Mathieu Debuchy slipped to the turf in pursuit of the Valencia youngster, and when Alba saw Alonso arriving unmarked in the penalty area, Spain had the French exactly where they wanted them.
The impotent performance of les Bleus leaves the question marks in place over the Spanish team however. It is unclear whether the decision to ease back down the gears in the second half was a tactical employment or something more significant.
Accusations of fatigue and motivation still appear on a daily basis and there can be no avoiding the fact that Spain have been far-less impressive than their World Cup triumph in South Africa two years ago, or their victory in the  European Championships of 2006.
Nonetheless, Vicente del Bosque has guided his team into the semi-finals where they face  Iberian neighbours, Portugal. Cristiano Ronaldo has been in dominant form so far and will offer more attacking presence than the toothless French in Donetsk.
This may prove the catalyst for a Spanish performance of true quality and finally banish the growing criticism faced by Del Bosque and his men. After all, Spain are just two games away from an unprecedented third successive international triumph.
Follow @icentrocampista