Real Madrid and the tragic story of Laurie Cunningham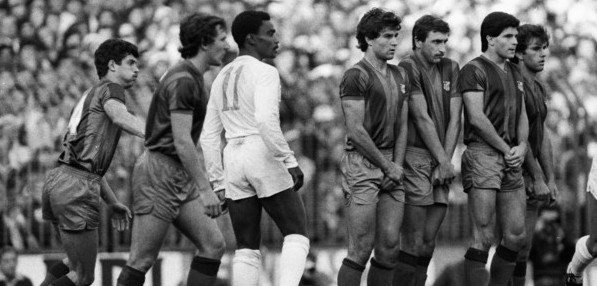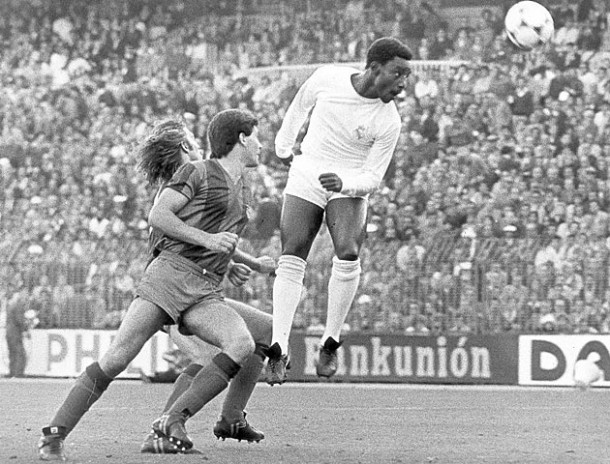 Ask the majority of football fans to name the best English footballer to have played for Spanish giants Real Madrid and it is a fair bet they would reel off names such as Steve McManaman, Michael Owen and, most likely David Beckham. Quiz them further on the first English player to play for the reigning Spanish champions and they would probably pause before stumping for former Liverpool 'spice boy' McManaman. How wrong they would be.
Laurie Cunningham is a name almost unknown to today's young football fans. Fans who could easily rattle off the starting eleven of most of Europe's top teams today, but would struggle to recognise the home-grown stars of the previous generation. The fact Cunningham is not a household name is a sad quirk of history.
He had a remarkable career that took him from lower league football to the Santiago Bernabeu in the space of five short years, where he became the first Englishman to don the famous white strip. He was also the first black player to play competitive football for his country and helped break down the barriers of racism and prejudice that blighted the game during the 1970's. His life was also cut short at the age of 33, following a car crash in the Spanish capital.
Laurence Paul Cunningham was born in London in 1956 and found himself playing for Leyton Orient at the age of seventeen, following earlier rejection by north London giants Arsenal. Cunningham impressed in the lower leagues and was soon snapped up by former Leeds United legend Johnny Giles, who took him to West Bromwich Albion where he formed a devastating partnership with another black player, Cyrille Regis.
It was under Ron Atkinson, who succeeded Giles, that Cunningham really started to grab the headlines. Atkinson famously christened Cunningham, Regis and new signing Brendan Batson the 'Three Degrees' as they turned the Baggies into a real force in English football. Cunningham had already seen his impressive performances rewarded with a number of England under21 caps, but in 1979 he became the first black player to feature in a competitive game for his country when he came on as a substitute against Wales.
This was a pivotal moment in the history of English football and the three West Brom players took a massive step in the battle against racism that was endemic in British football grounds at that time. In 1979 Real Madrid came calling and, at the age of 22-years-old, Cunningham made history by becoming the first British player to sign for the famous club. A memorable first season in Spain followed as he terrorised defenders to finish the season as the club's third highest goalscorer.
Unfortunately the move abroad seemed to have a detrimental effect on his international career as he lost his place in the England squad now coached by Ron Greenwood. Despite this disappointment, Cunningham continued to perform at club level and was instrumental in Madrid's early form at the start of his second year in Spain. Things began to deteriorate however and, after suffering injury and a dip in form, he was fined by his club following some disciplinary problems off the field.
Eventually Cunningham returned to England and a short, unsuccessful loan spell at Manchester United before going back to Spain to play for Sporting Gijon. His later career failed to reach the heights of its magnificent early days and Cunningham drifted from club to club as his struggled to settle.
In 1988, Laurie Cunningham returned to Madrid when he signed for modest Rayo Vallecano, then playing in the segunda division. His first season back in Spain proved a great success as he helped guide the club to promotion and a return to the primera division.
Cunningham, who had a Spanish wife and young child, finally seemed happy as he prepared for life back in the top flight and a return to the Santiago Bernabeu. He was destined never to play another game of football.
On the morning of 15 July 1989, the 33-year-old player was tragically killed in a car crash on the outskirts of Madrid. Laurie Cunningham was a pioneer and paved the way for black players of later generations to achieve their goals in the professional game. He broke new ground and was a remarkable individual, succeeding against the discrimination and prejudice that existed during the 1970s and 80s.
Most of all however, Laurie Cunningham was a wonderful, wonderful footballer.
Follow @icentrocampista