Revolution Man – The life and times of Santi Cazorla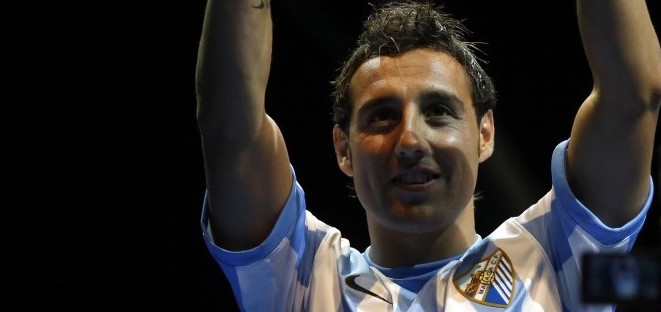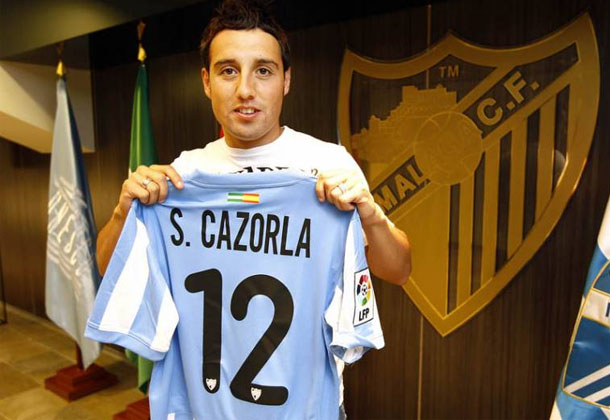 At 27-years-old Carles Puyol hadn't won a trophy. Neither had Fernando Torres on a domestic level. Xabi Alonso was yet to win a league title and David Villa had only lifted the Copa del Rey.
Santi Cazorla turned 27 in December, a fact that requires a double take for many La Liga fans as it seems like the Spaniard has been around for an eternity, being such a prominent figure for Spain and in the league since his hugely successful spell at Recreativo de Huelva that forced Villarreal to activate a clause bringing him back to the club at the next possible occasion.
A product of Real Oviedo's fantastic Cantera youth system, Cazorla decided to continue his development by joining Villarreal, first in their B team for the 2002-03 campaign before making his way into the first team squad ahead of two full seasons between 2004 and 2006.
To gain experience aged 21, Santi was sold to Recreativo de Huelva for €600,000 with a contractual clause that's often seen in La Liga which allowed Villarreal to buy back the player after his breakout season. It was the first time Recre had spent more than a year in the Primera in their history and Cazorla was a huge part of that side – being named the league's best Spanish player by the now-defunct magazine Don Balon.
His five goals and six assists helped Recreativo to eighth place, their highest ever La Liga finish, and Villarreal brought him straight back into a team that would soon need to replace the creativity of a departing Juan Roman Riquelme.
Santi Cazorla's return to Villarreal had just as big an impact as his time in Huelva, delivering another record finish, this time second above Barcelona. It was a impressive achievement and broke the Catalan's shared duopoly over La Liga with Real Madrid – Villarreal remain the only team to do so in the last eight years.
Much like his time at Recreativo, Cazorla's effect was immense and Villarreal continued to improve, a team that where described by some as the second best footballing side in the world behind Barcelona, had three Spaniards whisked away to the 2008 European Championships.
Team-mates Marcos Senna and Joan Capdevilla were constants in Spain's campaign, but despite his first ever full cap coming in his country's opening fixture of the tournament, Cazorla featured mainly as as substitute during the remainder of the competition. His impact on the squad was understated although he was mutually loved by nearly all in the team, management, media and fan base. Now you may be noticing a theme, in Cazorla's first appearance at a major tournament with the national side Spain won their first trophy in 44 years; Cazorla's CV had another section added to it.
Football is a cruel game as all Villarreal fans will acknowledge. The plummeting global economy had a profound effect on Villarreal, dislodging each asset that the club owned. As the Yellow Submarine began to creak, big-spending Malaga came along to snap up two of the biggest figures in their 89 year history; manager Manuel Pellegrini and Santi Cazorla himself.
Villarreal began the following season in the Champions League. They ended it in the Segunda Division.
While the Valencian club was capitulating, Cazorla was again revolutionising yet another La Liga team. Despite spending nearly €100 million Malaga didn't initially click, however the 26-year-old Cazorla used his experience gained to put the team on his back. He carried them through the first months of the 2011-12 season, scoring game winning goals against the likes of Granada, Athletic and an astonishing stoppage time free kick to snatch a point from Real Madrid at the Bernabau. For the third time in his La Liga career, Cazorla was instrumental in guiding another club to their highest ever league finish. Malaga will play in the Champions League for the first time in their history next season.
Some Villarreal supporters will tell you the Spaniard left for money, which would be possibly justifiable given the vast differences in wage structures, however this is the same player who once turned down the Primera's most successful club stating: "There are many other things in football besides Real Madrid. It's clear that it is possible to say "no" to them", 'blasphemy!' shouted those in the capital.
Villarreal's relegation would have hurt fewer people more than Santi Cazorla, when their relegation looked likely he was quoted as saying, "People are talking about the fact that I'm not there but I don't honestly think that if I was there it would necessarily be different. They need to take that pressure off. If they miss me … well, I miss them too."
In truth Cazorla didn't leave for money, he left to aid a club which was crippled by the recession, the most valuable assets had to be sold for funds, those were Cazorla himself and Giuseppe Rossi; "If Villarreal had been economically healthy they wouldn't have sold either of us. But it is a reality. I had been there for seven years, I didn't want to go." There were offers from abroad but as the Spaniard admits "Malaga were the club that bid the hardest for me", he had to grit his teeth and allow the Yellow Submarine to accept the highest bid.
Malaga aim to break Madrid and Barcelona's hold on the Primera and have been criticised along the way, namely for signing the likes of Ruud Van Nistelrooy (35), Martin Demichellis (31) and Jorge Mathijsen (31), profile may have been preferred over product, however in Santi Cazorla they have one of the most underrated men to come from Spain's current golden generation leading them forward into a bright new future. Viva la revolution.
Follow @icentrocampista