Could Cristiano Ronaldo become the first £100 million footballer?
Updated: 5 September, 2012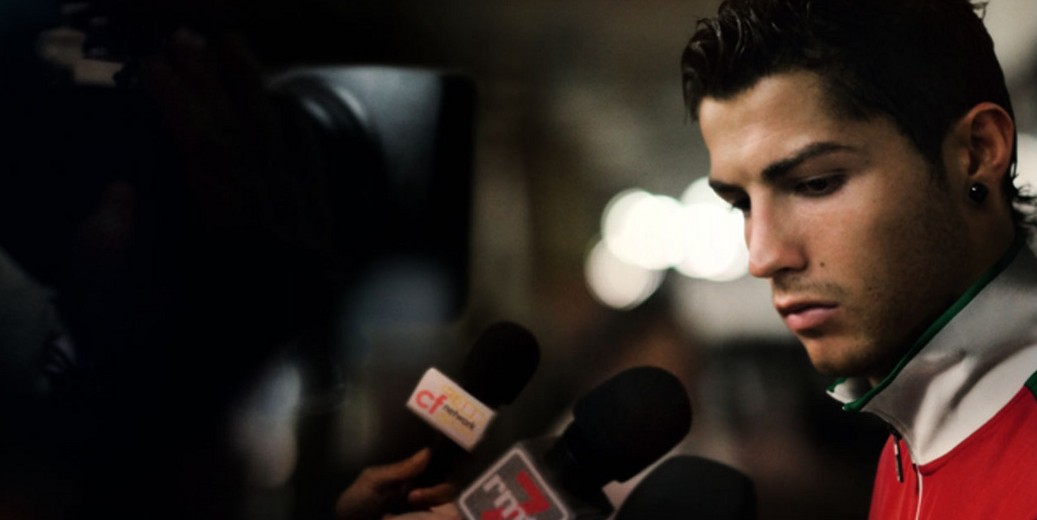 Following his two goal display against Granada on Sunday evening, Cristiano Ronaldo's declaration that he is currently  'sad' will not have come as a great surprise to many fans of Real Madrid; it is not his first expression of discontent during a three year spell with 'los merengue' which has been punctuated by very public fallings out with supporters and coaches alike.
However, exactly as he had no doubt planned, the footballing world is now feverishly debating the cause of his malaise, and speculating as to where it might possibly lead. The truth is that the answer to this is of course – nowhere, at least for the moment. There are very few clubs in the world that could afford to take on the flawed genius that is CR7, and none of them are in a position to sign him until January.
Indeed his only realistic destination would seem to be Manchester City, given that the low profile of the French and Russian leagues would surely not sate his insufferable ego should the billionaires of Paris St Germain or Anzhi Makhachkala come a-knocking. However that has not stopped all and sundry from offering their view on the coiffed one's predicament, although thankfully neither Leo Messi nor his club president Sandro Rosell have been prepared to comment.
Team mates have pledged to give him the love he feels he does not receive (Rayo coach Paco Jemez jokingly also offered him plenty should he fancy a move to a club whose entire budget for this season is little more than Ronaldo's annual wage), whilst old timers have not been slow to criticise his ingratitude. Former Real Madrid defender Pachin, a man with two more European Cup winners medals but considerably fewer euros in the bank than the Portuguese superstar, likened his behaviour to a 'little child's tantrum', whilst former 'azulgrana' coach Charly Rexach was quick to point out that his problems paled into significance compared with the woes of a Spanish population still deep in the economic mire.
However it was the words of Getafe president Angel Torres which were as good a summary as any of the feelings of even the most diehard of Madrid supporters, the very people who he perceives as repeatedly failing him to view him with the affection he deserves. 'Cristiano Ronaldo is getting a taste of his own medicine. He has to be less selfish and think a bit more about others'. If we put aside his prodigious talent, Ronaldo is a monster of his own making.
Nonetheless, the fact that he remains one of the greatest players of his era is reason enough to assume that if he continues to complain, he will leave the Spanish capital sooner rather than later and head back to the somewhat chillier climes of north west England. Indeed it would take a brave man to bet against him becoming the world's first £100m footballer within the next twelve months, with a salary which for all his Facebook denials, would be more in line with what he feels he is worth. Certainly there are those within the higher echelons of the La Liga who are seriously considering whether the time has come to cast him adrift.
Follow @icentrocampista