La Liga new boys prove solid in defence while Barcelona enjoy some total football
Updated: 1 September, 2012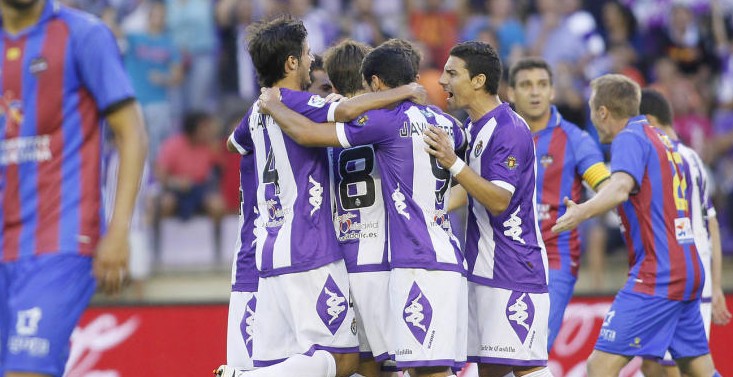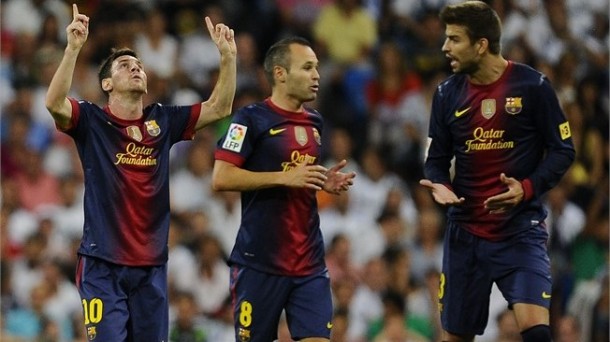 With the Spanish football season now into its third week, there is already much to talk about – not least the fact that reigning champions Real Madrid already sit five points behind their bitter rivals Barcelona.  However, away from the saga involving the country's 'big two', other stories are also developing, stories such as the poor start endured by last season's media darlings Athletic Club and the impressive form of players such as Tomer Hemed of Mallorca. This week we will take a look at some of the statistics that may have been overlooked during the opening two weeks of the La Liga season.
Valladolid the last man standing
Newly promoted Real Valladolid have started the season in fine form – winning their first two matches and in the process, becoming the only team yet to conceded a goal in the league. This last stat will make coach Miroslav Dukic particularly happy as in this millennium no team has ever been relegated after being the last team to conceded a goal.
Defenceless Athletic
It seems the easier thing in the world to score a goal against Athletic at the present time. Bielsa's side has started their league campaign by shipping nine goals in two games. The good news is that in the second week they conceded one less goal than the first, if they continue this trend they would be alright in a few weeks. They are certainly missing Jon Artunetxe and Fernando Amorebieta, however, the loss of Javi Martínez to Bayern Munich is a huge blow.
Villanova's total football
Since the famous 'Dream Team' of Johan Cruyff, Barcelona have been known for their particular brand of football. Pep Guardiola moulded arguably the greatest team ever seen and things haven't change much with new coach Tito Villanova. So far this season, all of Barça's goals have been assisted, with Cristian Tello leading La Liga in assists with two. The only two unassisted goals from the Catalans this campaign have come from a penalty and a free-kick – both scored by Lionel Messi in the two games of the Spanish Super Cup.
A shooting manifesto
Nothing says more about a team that their ability to shoot. For example, it is no surprise Barcelona top the league table as they also lead La Liga in shots on target with 20. They are also the only team in the league that have shot on target more than 50% of the time – 60,6% to be precise. On the other hand, nobody have take more shots than Real Madrid with 38, however, Mou's side are also the second worst at aiming as they have shot off target 24 times, only Rayo Vallecano with 27 have more. Also, the bottom six La Liga teams have seen less than 35% of their efforts hit the target, a good reason why they are currently struggling.
The most interesting figures of La Liga so far
Gorka Iraizoz has conceded nine goals so far this season, more than any other goalkeeper in the league. However, he also leads La Liga in saves with 14. On the other hand, Thibaut Courtois from Atlético hasn't made a saves in two, although he has only conceded one goal. Osasuna are the only team who have hit double digits in yellow cards with 10, while Málaga and Real Madrid have only picked up two so far.
Messi has taken 50% of Barcelona's shots on target with 10, that's more shots on target than 12 other league teams as a whole. There have been a total of 1097 attempt of clearances, 97 of those came from Deportivo. If you have watched every game so far, you will be happy to know that you have seen 60 goals, 42 assists and 390 passes that lead to a shot. Teams have taken a total of 529 shots, 193 of them on target, while 131 have been save by a goalkeeper. There has also been a total of 860 tackles, 596 interceptions and 540 fouls.
For all La Liga stats or any direct questions, you can contact Javier J Hernandez on twitter @javierjotah.
Follow @icentrocampista