Falcao continues to fire as Mourinho talks cantera – Spanish football around the web
Updated: 15 November, 2012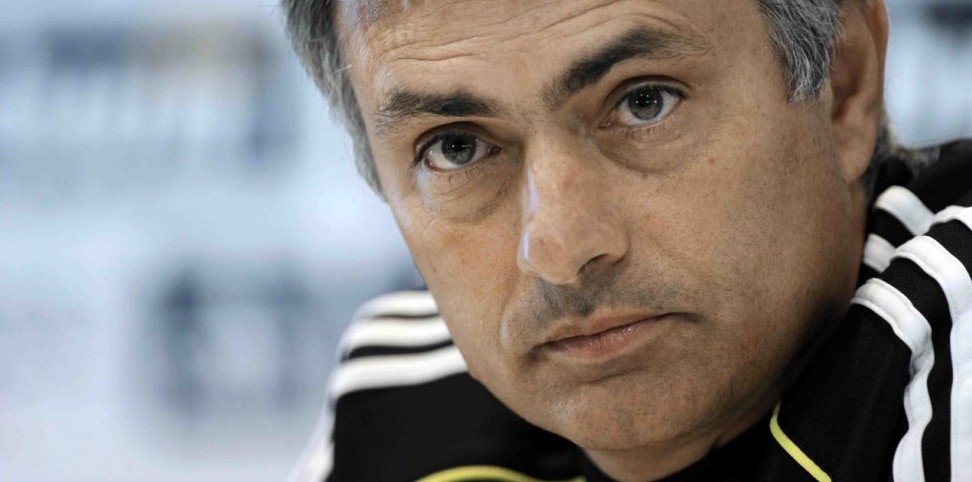 Another great week of La Liga action with plenty of goals and talking points.  Not much changed at the top of the table but things are getting very nervy at the bottom with Galician sides perilously close to dropping back down.
——-
Articles and Podcasts
Last season it seemed as every other article was about the financial chasm growing between the Big Two and the rest of the league.  Tim Stannard compared the so called problems of FCB and Real Madrid with the real financial and sporting crises faced by Depor and Osasuna.  Both of these teams have had moderate success in the recent past but money talks and these clubs are getting more and more quiet.
As for this season, there have been two stories: Atleti's fantastic start fueled by Falcao's exploits and the Real Madrid cantera crisis.  Sid Lowe touched on the latter after giving the literal blow by blow account of soggy, physical, dramatic Levante/Real Madrid encounter.
Phil Ball showcased some of the players at the twilight of their careers a couple of weeks ago.  This week he looked at some future stars and how things have turned out for them—Canales and Bojan (not well); Isco and Ander (going from strength to strength); Muniain and Ruben Pardo (jury still out).  Part of the conundrum is how to bring them through.  Too early, burnout and injury; too late, career stalls or develops too late.  For every Messi and Raul, dozens never quite make it.
Javier Hernandez identified some of the best players in La Liga thus far based on statistics for El Centrocampista.  Outside the top three (Messi, Cristiano and El Tigre) there were some surprises.  Malaga had two players in the list—goalkeeper Willy and defender Demichelis.  Javier also mentioned Leo from Rayo (no real surprise) as well as Joaquin and Pizzi, with being very influential in creating goal scoring opportunities.  One player that he mentioned was Oscar Gonzalez of Valladolid.  Honestly I don't think I've seen a Valladolid game yet this season so I need to get on that.  Anyway, check it out and see if you agree.
Ravi and Elisa of Forza Futbol reviewed a week of ups and downs for Spanish teams in Europe.  For FCB, they wondered if the weakness of the league is catching up to them.  I don't think so.  If anything, most teams have prepared the Blaugrana for the defensive wall they faced in Scotland but few teams were as organized in both defense and attack as Celtic.  Plus it is hard to hit the heights so often as last year made painfully obvious.
Los Blancos ran into a tough match up in Borussia Dortmund, as the Germans speed, technical ability and youth combined with Real's injuries has led to the dropped points.  As for Valencia, D-Day is next week against Bayern Munich at the Mestalla, and Malaga are through after getting a draw at San Siro.  In the Europa League, two of the three teams have a real shot at progressing with Athletic all but out.  However that's probably for the best.
I love the Barcelona Football Blog.  Their posts are consistently passionate, insightful and wonderful to read.  A recent post on the state of the Blaugrana defense was fantastic.  The moderators examined why Barca have been giving up so many goals this season and their reasoning looks at all factors: injuries (especially to Abidal), lack of height, the approach of other teams, and a lack of complementing players. I really enjoy writing like this, writing that digs down into an issue as opposed to the crisis/record/glory of the day.
Madridista Mac saw EPL veterans Essian, Alonso and Ronaldo lead Los Merengues over Levante in a game worthy of lower division English football.  Additional praise was given to Callejon, given a rare start due to the injuries, and Mac didn't pull any punches when it came to Albiol and Di Maria.  Of course most of the coverage went to Morata who scored the winner.  This led to Mac's breakdown of Mourinho's comments on the cantera and what it means for the club.  This will probably die down in a couple of weeks but it does make you wonder if the club are re-examining their youth policy.
Finally, Sid Lowe was on Beyond the Pitch to discuss La Liga.  The Doctor started with FCB.  This team doesn't quite have the control of the Pep teams.  He used the word negligence and this negligence concedes corners and free kicks that they don't deal with all that well. The importance of Busquets was also touched on, as was the signing of Song, which didn't really address the issue the Barca are facing.  As for Real Madrid, the winning for club and country has possibly taken the edge off and a lack of concentration may be responsible for many of the goals.
Plus there may be a tacit prioritization of the Champions League over La Liga this season.  Sid mentioned that bridging the gap between defence and attack could be Los Blancos' biggest tactical shortcoming this season. They moved on to discuss Malaga's amazing run thus far lead by Pellegrini.  Of course Atleti's great start was mentioned spearheaded by the goals of Falcao and the focus of Simeone.  Sid and Anto wrapped up by looking at the situations at Athletic Bilbao and Real Oviedo.
___________________
Austin Long
Facebook:   https://www.facebook.com/austinlong1974
Twitter:      @AustinLong1974
Follow @icentrocampista