Normal service returns as La Liga coaches begin to feel the heat
Updated: 29 November, 2012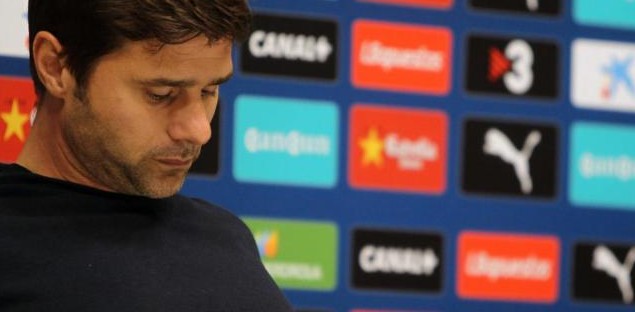 Forget Atletico Madrid's tremendous run, Manuel Pellegrini's turnaround at Malaga or Real Madrid's appalling start to the season, the most surprising thing about this La Liga season is that it's taken until the last week of November for the first managerial sacking to take place.
In a league famed for giving managers next to no time, the first departure only recently took place at Espanyol where Mauricio Pochettino, one of the longest serving coaches in the league, was replaced by Javier Aguirre who had previously undertaken spells at the likes of Atleti, Real Zaragoza and Osasuna. Pochettino's three years were up, a spell that seemed almost like an eternity by Spanish standards.
The Argentine, who had spent eight years at the Catalan club as a player, leaves his first management job after a period of ups and downs. He joined the club when they were in the relegation places of the Primera and he now leaves Espanyol back where they started.
In between there where sparks of brilliance, taking the club from relegation to 10th place in his first five months as a coach was no doubt impressive, as was the extended period in the top four last season. But overseeing a team in transition, with financial difficulties and awful decision making at board level had made Pochettino's job near impossible, Aguire takes over a club in last place on nine points from 13 games, but a winnable match away to Granada could see the team move up to 16th.
To the north west of Catalunya, another sacking looks imminent. Fresh from a Copa del Rey exit at the hands of Cordoba, Philippe Montanier's time in charge of Real Sociedad could possibly soon come to an end just 17 months after being handed the job after a successful time in France. Those in power and particularly the fan base believe progress has not been of a high enough standard considering the investment in Carlos Vela and Gonzalo Castro in the summer, that's not to mention some undeniably promising youngsters in Antoine Griezmann and Inigo Martinez.
The timing of this news is curious to say the least, as a proud Basque club could soon be in looking for a new coach; a proud Basque coach relieved of his position at Spartak Moscow in Russia. The man in question- Unai Emery- was known to prefer a stay in La Liga after leaving Valencia in the summer, his wish may soon be granted.
At La Liga's other Basque outfit Athletic Club, Marcelo Bielsa remains in purgatory. On the verge of leaving since a nightmare summer his departure has looked likely every week to such an extent that it's now reached the stage where the anxiety has worn off. Form continues to stutter as the January transfer window looms, with Fernando Llorente highly likely to move during it.
Jose Luis Mendilibar is the only other La Liga coach to be under the impending threat of losing his job, understandably so due to Osasuna's current 19th place standing. However, he's likely to be afforded more time due to the reasonably quality of performances – only three La Liga teams have conceded fewer goals than Osasuna, although no team has scored less. It's clear a balance needs to be found very soon.
The most high profile managerial situation has the potential to explode as Atletico Madrid travel to the Bernabeu this weekend to face Jose Mourinho's Real Madrid. A loss could put Los Blancos 14 points behind Barcelona and go some distance to declaring them out of the title race. Any other Real Madrid coach would be receiving his P45 in due course, Mourinho may find salvation in Europe but banking on a Champions League win, especially from second in your group, is a very risky tactic.
The majority of in-season managerial changes take place just before or during the January transfer window; so it's back to business for La Liga's coaches, looking over their shoulder after every defeat as the scrutiny intensifies.
Follow @icentrocampista