La Liga underdogs continue to shine as the hottest side in Madrid
Updated: 19 January, 2013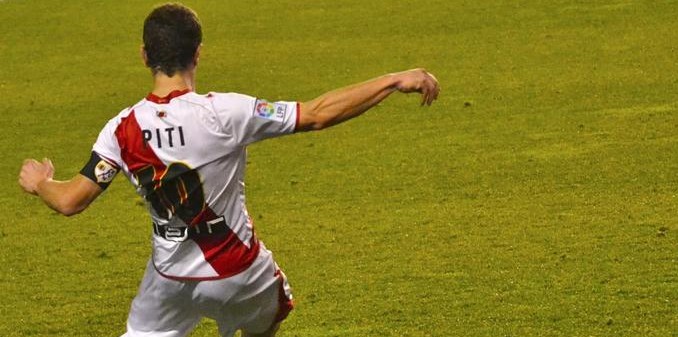 Real Madrid maybe the current La Liga champions and Atlético maybe second in the table, but going into week 20 the hottest team in the Spanish capital is modest Rayo Vallecano.
Paco Jémez, who hit the headlines earlier this season by criticizing Celtic's way of beating Barça, has guided his side to four consecutive wins, with undefeated league leaders Barcelona currently the only side on a bigger winning streak in La Liga.
In the last month, Rayo have risen from 13th place up to sixth, and now find themselves battling for a European spot thanks to those 12 out of 12 points.
The Vallecas side have improved in defence – conceding just two goals in those four matches and collecting two clean sheets, almost the polar opposite to the 30 goals they had conceded in the previous 15 games.
Jémez's side have also scored nine times in that period, including three goal victories against both Levante and Getafe. Rayo have been well commanded by their captain Piti who managed to score a total of four goals in those for matches and is currently in a three match scoring streak.
Piti has picked up the baton that Michu left on his departure to the English Premier League and the Catalan has scored more goals in this first half of the season than the Swansea City striker, nine to eight.
Piti, just as Michu a year ago, hasn't featured as the top striker for Rayo in this first half of the season, however, just like the Asturian he leads his team in shots with 48.  Michu took 49 shots for Rayo at this point of the season.
But Piti is not the only player starring for Rayo.  Last year it was a young Lass Bangoura who was hitting the headlines following a string of impressive displays, however, this time around it the Brazilian Leo Baptistao who is getting all the praise.
With a direct participation in 11 of Rayo's 27 goals so far this season, Leo is proving to be one of the most productive players in Spain.
Already linked with a move to Atlético among others, it seems that he won't spend too much longer treading the streets of 'Payaso Fofo'. Any big-money move will have to wait for now however, as an unfortunate injury has sidelined the youngster for a month or so.
Rayo Vallecano will certainly miss Leo during his spell on the sidelines and there are still doubts regarding the number nine position as Nicki Billie failed to impress and has ended his short spell in Vallecas by moving to Norway.
Nonetheless, Rayo have already secured the transfer of Brazilian striker Machado from Steaua Bucharest and the player may make his La Liga debut as early as this weekend.
Despite Rayo's lofty position, it is still too soon to suggest they could secure an unlikely spot in European competition. They are still suffering an institutional and financial crisis and their squad, on paper, cannot compete with their nearest rivals.
However, Rayo can certainly pick up their fifth win in a row at Granada this weekend and a home victory against Betis the week after will certainly make a huge statement from Jémez and his players.
For now, however,  Rayo Vallecano can sit back on revel in the fact that they are currently the hottest team in the Spanish capital.
__________________________
Follow Javier on Twitter at @javierjotah
Follow @icentrocampista