Soccer Cities- Valencia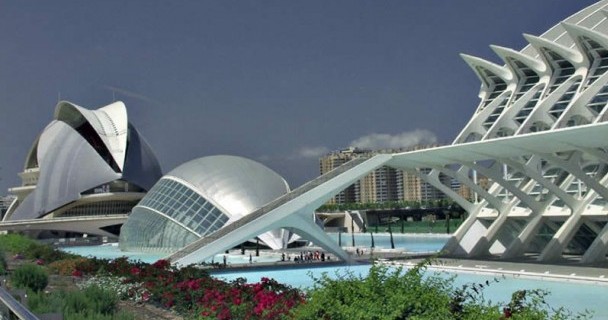 Valencia is a Mediterranean port and a thriving hub of both tourism and culture. The wealth generated from the largest port in the Mediterranean saw mass investment in city projects which means Valencia is now blessed with some of the most spectacular buildings in Europe.
Football is a massive part of day to day life for Valencians. There have been numerous clubs founded within the city over the years but only two have survived long-term to this day, Valencia CF and Levante. In 2011 Huracan Valencia were founded after yet another team, Torrelano Illice collapsed, just two years after it was founded after the merger of Torrelano CF and CD Illice.
A lot of Valencian clubs have struggled to survive, often merging with other clubs or just fading into non-existence. Levante themselves are a product of a 1939 merger between Gimnastico and Levante Futbol Club -after the civil war left Levante with no stadium and Gimnastico with no players.
Football in Valencia has been dominated by one team, Valencia club de football. Since being formed in 1919, los che have become one of the most decorated sides in Spain. They have the third largest fan-base of all Spanish sides and regularly compete in European Competition. Their successes at the turn of the millennia secured their status as a modern footballing giant, appearing in the Champions League final in consecutive seasons. They also collected two La Liga titles under the leadership of Rafael Benitez.
Their fan-base hails mainly from the local area; this includes plenty of British supporters who have emigrated to Andalucia. Real Madrid and Barcelona's dominance of Spanish football makes it is hard for any clubs to gain supporters outside of their region. It's is no different for Valencia, though their Champions League success greatly raised their profile, as did having prestigious players such as David Villa and David Silva, and players like Pablo Aimar before that. Their worldwide fan-base is relatively large compared to other Spanish sides; this is mainly due to the exposure they got through Champions League success.
Their home, the Mestalla, has been their ground since 1923. A 55,000 capacity cauldron of noise located near the city centre, it has played host to some monumental matches over the years. However it is an aged stadium and Valencia had planned to move to a new ground a few years ago. The new stadium, Nou Mestalla, was infamously left unfinished due to the global financial crisis, though construction has restarted and they hope to be playing there in the next couple of years.
Financial problems have blighted the club over the last few years. Big players have been sold and the club has had to undergo a massive overhaul just to survive, but survive they do. It is remarkable that despite all the upheaval they have remained competitive in both Europe and La Liga, though this season has seen the side really struggle.
Valencia's recent downturn has coincided with the remarkable rise of cross town neighbours Levante. After unsuccessful ventures into the top flight over the years, Levante have finally, it seems, established themselves as a La Liga side.
The club plays out of the Ciudad de Valencia stadium(City of Valencia). A small ground, completely open to the elements which stands as a clear indicator of the rapid growth in footballing stature the club has endured in the last few seasons.
Their most recent promotion was in 2010, and were seen as many as the favourites to go straight back down. Yet they shocked everyone as they stayed up by just two points, finishing 14th. Since then though, despite operating on the lowest budget in the league and relying heavily on a squad mingled with aged players, they have flourished.
They stunningly finished sixth last season, and though the threat of relegation still lingers they appear to be safe once again this season. Their success has seen them make their first foray into European football -which is also going staggeringly well with them reaching the last 16.
Valencia can be seen as the third city of Spanish football. The thriving tourist destination is now blessed with two quality top flight teams and football is flourishing. Valencia is too big a club to continue to struggle; they will turn it round whether it's now or in a couple of seasons. Levante will arguably have a tougher time in the future, they are still a tiny club with a limited fan base, but for now they and their fans can just sit back and enjoy their success.
Follow @icentrocampista