The most influential player in La Liga?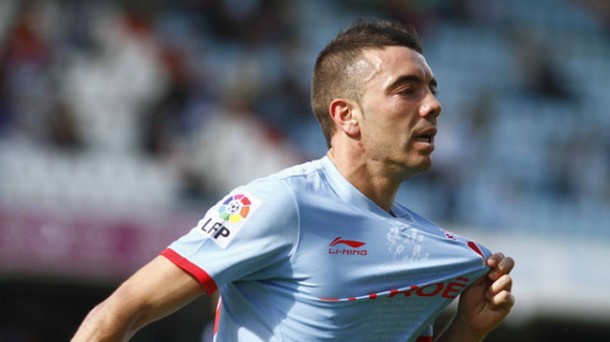 In this La Liga season, as in every season, we have all sat and amired the quality of the superstars that  currently ply their trade every weekend in the Spanish league.
Arguably one of the best leagues in the world, La Liga is home to three of the most dominating names in the beautiful game right now with Lionel Messi, Cristiano Ronaldo and Radamel Falcao continuing to recieve plaudits on a weekly basis.
However, when we ask the question who is the most influential La Liga player?
Who plays the biggest factor in their respective teams?
Who is a bigger key to their team´s success?
Would the answer be any of those three mega stars?
Well, trying to answer that question in an effective but easy way, we have put together a little graphs to show who are the top 10 more influential La Liga players for their teams and why.
As we can see from the chart above, the most influential figure in La Liga for his team is actually youngster Iago Aspas. No surprise if we consider that the Celta's striker has actually had a direct participation (goals + assists) in 59,26% of his team goals, more than any other player in Spain.
In addition, Aspas has also helped to produced 24,69% of Celta's key passes (by delivering the last pass that lead to a shot) which is also the biggest percentage in the league.  On top of all that, he also leads La Liga with the biggest percentage of team assists with 30%.
In other words, Celta doesn't even move unless Aspas says so.
After Aspas, is, of course this year La Liga most valuable player, Lionel Messi.
With 42 goals, the Argentinean star has had a direct participation in 59,09% of Barcelona's goals this season, a percentage second only to Aspas. Messi has managed to scored 47,73% of his team goals more than anybody else in La Liga. He is also the only player with at least 10 goals and 10 assists so far this season.
Athletic Bilbao striker Aritz Aduriz completes the podium of most influential figures with the fact that Aduriz has had a direct participation in 50% of his sides goals certainly helping him to reach this spot.
Despite being the second best player in Spanish football, Ronaldo´s influence in Madrid isn't as big as other players. Clearly the fact that Madrid have great playmakers has a lot to do with this factor.  For example, Ronaldo has only made 11,11% of Madrid's assists this season second lowest percentage in this top 10.
Radamel Falcao drops his influence to an eight spot due to his lack of ability to assist, only one assist so far and Óscar González is the first non striker to join the list. The Valladolid midfielder ranks seven in the table due to his great capacity to both assist and score. Despite having a quiet 2013, Óscar leads his team in both assists and goals something that only Iago Aspas and Carlos Vela can say on that list.
Last on the list is the other midfielder in this top 10, Apoño who is making his best efforts trying to avoid relegation with Zaragoza. The former Málaga, has scored 28% of his team goals biggest percentage by a midfielder in La Liga.
Follow @icentrocampista