Lisbon Lions – Why this new look Real Madrid side has the bite to reign in Europe once again
Updated: 16 December, 2013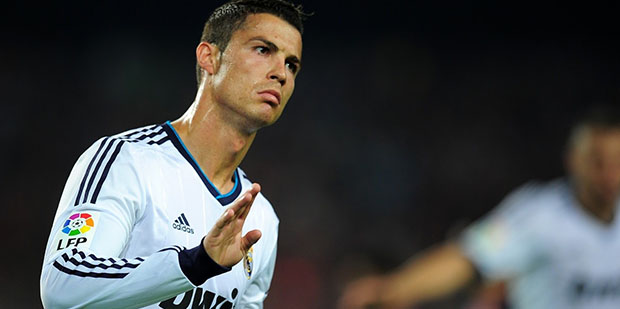 Over the past decade, Real Madrid have left their fans in the lurch about when they'll ever finally win another European Cup. The hunt for the right formula to success in Europe has eluded Florentino Perez and Ramon Calderon before him, and with stability at the world's team of the century non-existent, a consistent readjustment of head coaches and the need to build a team around particular 'superstar' players has left Real the tournaments greatest disappointment in recent years.
But with Carlo Ancelotti at the reigns, and the arrival of a host of young 'Galactico's', could this be the Real Madrid side that finaly claims a 10th European Cup?
On Tuesday night Real Madrid ran out 2-0 winners against FC Copenhagen at the Parken Stadion in their final group stage game of the UEFA Champions League. Their total of 16 points in 6 games, a feat only matched by rivals Atletico Madrid in this season's competition, has shown a great indication that this Real team may finally be the side that wins that coveted 10th European Cup. However, this is a notion that has been associated with every Real Madrid side for the past decade, but last year's run in the competition indicated that they were not far from their target.
Cristiano Ronaldo, who on Tuesday scored his 34th goal for club and country this season, has been the catalyst behind Madrid's impressive domestic and European form, and with the favourite for the Ballon D'or scoring in abundance, if he was to stay fit he may be the man to lead them to the trophy that Florentino Perez has been craving for since he was reinstated back in 2009. Gareth Bale, appearing in Europe's greatest competition for a second time after his debut season in 2010 where he became the world's most sort after player after a fabulous hat trick in the San Siro during a 4-3 defeat to Inter Milan, has picked up where he left off with eye-catching displays against both Galatasary and Juventus.
As the summer transfer window drew to a close, Real fans, the media and their footballing counterparts questioned the sale of Mesut Ozil to Arsenal, with former gunner Cesc Fabregas labelling him 'Madrid's second best player', whilst former Real manager Jose Mourinho made the claim that Ozil was the 'world's best number 10'. These claims however went on deaf ears for the Madrid hierarchy as they decided to invest in three of Spain's most promising talents, Isco, Asier Illarramendi and Daniel Carvajal, a former product of the Madrid youth academy.
Isco, already renowned in European competition with his impressive displays in the both the Champions League with Malaga last season and the Under 21 European Championships with Spain, has consumed Ozil's role brilliantly, creating and scoring goals on a regular basis. Ozil, a truly great player on the eye, could rarely got through 90 minutes, and was never a player well known for his work rate, but Isco is prepared to make sacrifices for the team, that perhaps Ozil didn't, and against Europe's biggest teams in the latter stages, a player like Isco could be a significant benefactor to this Madrid side being a great side.
Carlo Ancelotti like his Real predecessor Jose Mourinho has won the Champions League twice as a manager, however, as in Mourinho's case,  this will not guarantee a European cup within his tenure, but his appointment in the summer indicated that the competition was Perez's priority. Ancelotti, a manager well suited to Italian football, with no experience as a player or manager in the Spanish league and with a reputation of managing teams that are well organised but not particularly pleasing on the eye. There is one major draw from appointing Ancelotti, and is that he knows how to build a team capable of winning the Champions League.
A necessity for Ancelotti to expand upon the last campaign is to avoid restricting his player's creative freedom.  Bayern Munich and Borussia Dortmund last season demonstrated the importance of the huge sides in the competition playing with expression and taking on teams in a fearless manner without think of scrapping by. This was the downfall of both Real and Barcelona in last season's competition.
This season, Real stormed the group stages, scoring a colossal 20 goals in the opening 6 games, a feat that no team was able to match or better. Despite their superiority in Europe, Real had gone missing against bitter rivals Barcelona and Atletico Madrid earlier in the season, but over time the course of the season the players have adjusted to Ancelotti's new methods putting them in strong position on a domestic front for the second half of the season.
Over the course of the season it's essential that Madrid's trim squad remains fit. The loss of Khedira fortunately coincided with the return of Xabi Alonso, however, Real's pursuit of Gareth Bale drove them to the sale of some of their huge assets. Gonzalo Higuain's sale to Napoli for example has left them with 2 recognised strikers in Karim Benzema and Alvaro Morata, who has been linked with a loan move away for the second half of the campaigin. A number of injuries could derail both their ambitions domestically and in Europe and perhaps the fitness of their players may be the diminishing factor in them winning their 10th European cup.
With tomorrows round of 16 draw approaching Madrid are likely to be the recipients of a favourable draw but if they are to make it to Lisbon in May, the likes of Ronaldo and Bale will have to make the step up in the games that matter, and with the whole team adjusting to Ancelotti's fluid and forward thinking system, Real may be on the verge of conquering Europe once again.
Follow @icentrocampista