Retro reinvented – win your favourite 'retro' shirt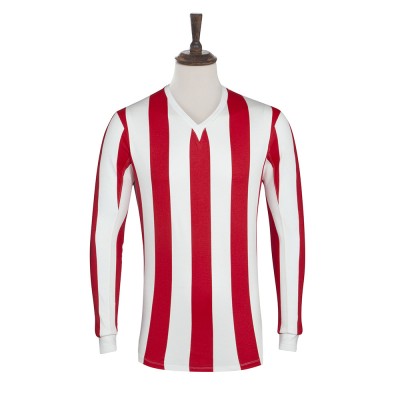 El Centrocampista and Campo Retro have come together to offer all of our fans around the world a fantastic opportunity to win any retro shirt with any name and number on the back.
Campo Retro has a wide range of retro shirts available from Arsenal to West Brom. With classic shirts and track jackets ranging back from 1957 to 2001, not only that, but Campo Retro will also print any name and number that you want on the back of the shirt to make it extra special.
This competition is open to entrances from all over the world, so whether you live in Malaga or Manchester, you still have a great chance to win this fantastic prize. It couldn't be simpler to enter this competition, all you have to do is answer the simple questions below and email the answer to competitions@camposports.com
'Who are the current Copa Del Rey champions?'
It's that Simple. The competition closes on 7th April and the winner will be announced soon after. The winner will receive an email from Campo Retro to request information on shirt size, personalization and delivery address.
GOOD LUCK!
Follow @icentrocampista