Two Barcelona players still standing to defy the odds at World Cup 2014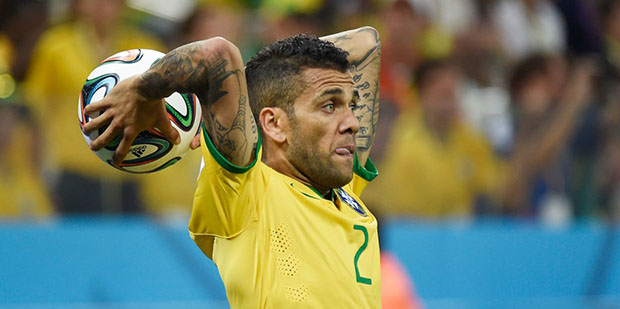 While the previous major soccer tournaments have certainly been more interesting for Spanish football fans at this stage, the absence of Spain in the final of World Cup 2014 does not mean there aren't still some fantastic La Liga footballers still playing, two of them from super power Barcelona.
Argentinians Lionel Messi and Javier Mascherano are all still participating in the tournament and have dramatically impacted their team's odds to win the big game, where they are underdogs to the powerhouse Germans who destroyed Brazil in the semifinals.
Here's a look at how the two Barcelona men have impacted their team at the biggest tournament on Earth.
Lionel Messi
Any discussion of just about any World Cup action in 2014 must begin with Messi. The brilliant striker has been very dangerous in all six games he's played, scoring four times in his first three games and adding an assist on the game-winning goal against Switzerland in Argentina's Round of 16 game.
Messi was dangerous against the Dutch in the semifinals, but could not find the support he needed to find the back of the net. For the Argentinians to best the Germans, he will almost certainly need to score.
Javier Mascherano, Argentina
Mascherano has been simply outstanding at the 2014 World Cup, delivering no less than 406 passes while playing all 600 minutes for his national team at the tournament and winning possession 42 times in those games, including several absolutely critical plays against the Netherlands.
On perhaps his best run of the game, Dutch striker Arjen Robben had his shot blocked at the very last moment by a sprinting Mascherano, who looks capable of stopping Thomas Muller, Miroslav Klose, and Toni Kroos all on his own.
With Brazil already eliminated, it will be on Argentina's two finest players, Maschareno and Messi, to ensure this remains a World Cup defined by South American teams. With no European team ever having won a World Cup in South America, they are the last chance against the dominant Germans.
Follow @icentrocampista