TURKISH DELIGHT, GERMAN ENGINEERING – The dilemmas faced by Özil & Co.
Updated: 13 October, 2011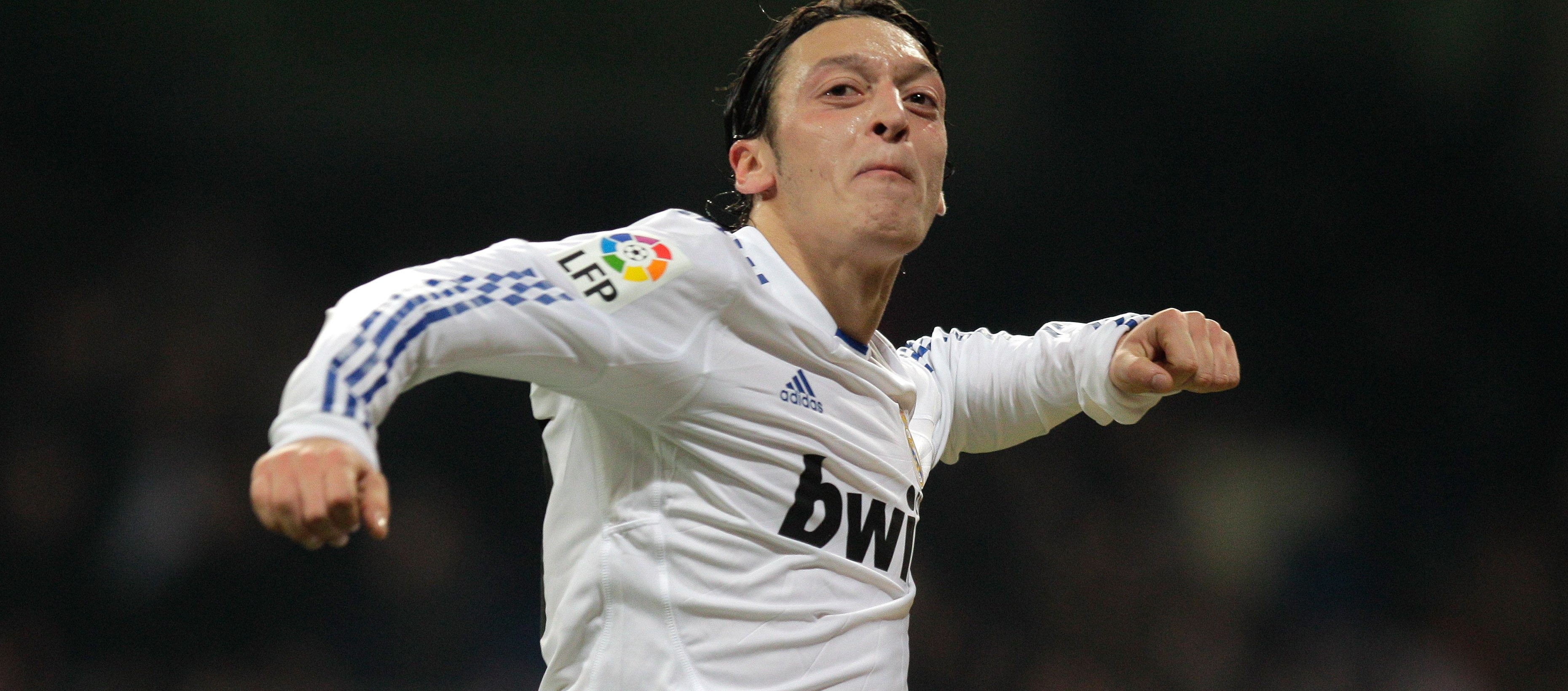 By Gautam Vishwanathan
Many column inches have been filled with the back stories of Lukas Podolski, Miroslav Klose, and Piotr Trochowski: German national team players from Poland who chose their adoptive country instead of their country of birth.
However, a new generation of players who have spent their entire lives in Germany, but are ethnically Turkish, are faced with a fork in the road when it comes to picking a national team to play for.
Germany's liberal policy towards immigration has attracted great footballing dividends. The prime example to illustrate this would be Mesut Özil and Nuri Sahin.
Both players came through the ranks at well-known Bundesliga Clubs – Özil at Schalke 04, Sahin at Borussia Dortmund – and both signed for Jose Mourinho's Real Madrid last summer.
Both are extremely similar in their style of play, and they also occupy pretty much the same position – the creative midfielder's role, which is coveted by playmakers throughout the world.
But when it came to playing for their countries, Özil, a third generation Turk, whose family hails from the north of Turkey, chose to play for the Nationalmannschaft while Sahin chose to play for the country of his ancestors, effortlessly filling in the position that had until recently been nailed down by Fenerbahce's Belozoglu Emre.
The question at this stage is, why do some German-Turks choose to ply their trade in white, while others do in red?
The earliest players to (inadvertently) set the trend were German-born Turkish duo Hamit – who plies his trade at the Santiago Bernabeu along with Özil and Sahin – and Halil Altintop, who plays in the Turkish league for league winners Trabzonspor.
The twins were born in Gelsenkirchen in 1984 just ten minutes apart from each other, but were committed to playing for Turkey.
Speaking to the press before a Euro 2012 qualifier away to Turkey, Germany coach Joachim  Löw threw some light on the subject, stating: "There is something of a struggle for German-Turkish players. We show them their prospects but make no promises. We accept the decisions these players make. For the Turks living in Germany, yes there is always a family to consider, a partial co-decision. We have never seen a player put under pressure in this regard. Not even Mesut (Özil).
"We know that the Turkish federation has an aggressive policy aimed at young players [of Turkish origin] who have been trained in Germany. We're not going to put significant pressure on these players, but we will have an open and sincere dialogue with them and we won't fill their heads with promises."
Löw's comments come days after the Turkish federation convinced 20-year-old Germany-born starlet Mehmet Ekici to play for the land of his ancestors.
Now, Germany-based scout Erdal Keser has turned his efforts towards persuading Freiburg's Oemer Toprak to play for Turkey.
"I'm going to sit down and talk with [Toprak] and show him the kind of prospects he has with us," Loew said in response.
The reason these players, who have integrated themselves into German society – Özil was awarded the Bambi Award for integration in 2010 by the German Government, saying: "this is a great honour for me and I'm very happy. Integration creates something new and makes for a more colourful Germany." – is because playing for the national team is the highest honour that can be bestowed on a player, and the reason these players chose their respective sides is because of what playing for the national team means for them.
Özil and other players of immigrant origin such as defenders Jerome Boateng and Dennis Aogo, striker Cacau and defensive midfielder and club mate Sami Khedira play for Germany is because they have been enmeshed in German society for so long, and therefore feel German.
Another player who chose Germany over ancestral Turkey is VfB Stuttgart's Serdar Tasci.
On the other hand, the call of their ancestor's homeland is what drove the Altintop brothers, Sahin and new boy Mehmet Ekici to play their national games in red.
The population of Turkish immigrants in Germany is a little more 3.5 million.
The recent decision of Mesut Özil to play for Germany was considered a major blow to the Turkish federation, and has prompted a more active campaign to recruit German-born Turks.
How this will affect the future policies of the Germany youth teams, which contain many players eligible to play for Turkey, has yet to be seen.
However, there is no 'problem' as such in playing for an adoptive country, as some football purists might say.
On the other hand, a symbiotic exchange of qualities and ability takes place between the player and his adoptive country.
As Özil said, "My technique and feeling for the ball is the Turkish side to my game. The discipline, attitude and always-give-your-all is the German part."
While the debate for whether Özil, Sahin and Tasci made the right choice when it comes to playing for their national team, there is no doubt that these players have quality.
Why else would Jose Mourinho have splashed the cash on these two growing starlets when he already had Ricardo Kaka playing the role of midfield general?
Why else would Real have brought in German talent when the Christoph Metzelder experiment (although that was mainly due to poor man management) had failed?
And why else is the name now being whispered in Real Madrid's boardroom meetings, when it comes to purloining the next big German superstar, be the man who has succeeded Sahin at Dortmund: Mario Gotze?
Follow @icentrocampista