FOOTBALL'S DREAM TEAM – And not a Premier League player in sight…
Updated: 30 December, 2011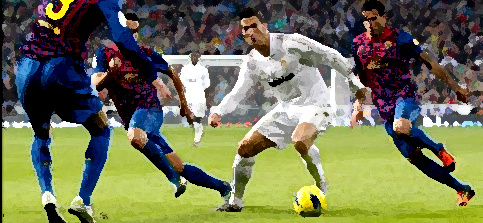 Players from Real Madrid and Barcelona would make up the ideal 'dream team' according to readers of respected French sports daily L'Équipe.
The newspaper ran a poll last week to discover who people thought would make the perfect XI, and it probably comes as no surprise that La Liga dominates.
In fact to be precise, the 'big two' dominate – to the total exclusion of any other team in Europe.
L'Équipe has a daily circulation of almost 300,000 throughout France and has been published in it's current form since 1946, although it can trace it's routes back to the 19th century century.
Noted for its authority on football, the survey results will make uncomfortable reading for fans of the much-vaunted Barclays Premier League, which is seen as La Liga's main challenger to the mantle of 'best league in the world'.
Barcelona see seven of it's stars make the readers line-up; Dani Alves, Pique, Abidal, Fabregas, Xavi, Iniesta and Messi, while Jose Mourinho's men contribute Casillas, Ramos, Benzema and Ronaldo.
There is some slightly better news for English-based players however as L'Équipe journalists also made their own list which did include players from the Premier League.
Unfortunately it was only two, and one of those was Spanish!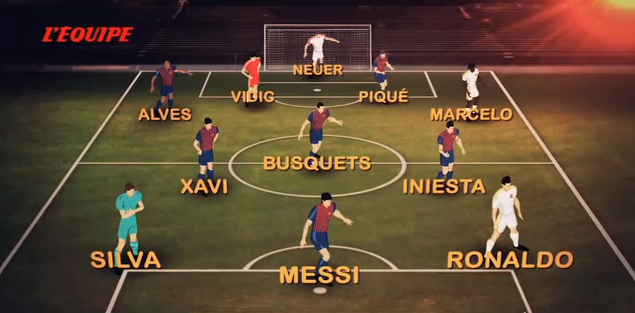 Of course, we don't indulge in any 'which league is best?' debate here at El Centrocampista.com (well, not too much anyway) so we'll let you decide…
Follow @icentrocampista