REGRETS? I'VE HAD A FEW…
Updated: 30 December, 2011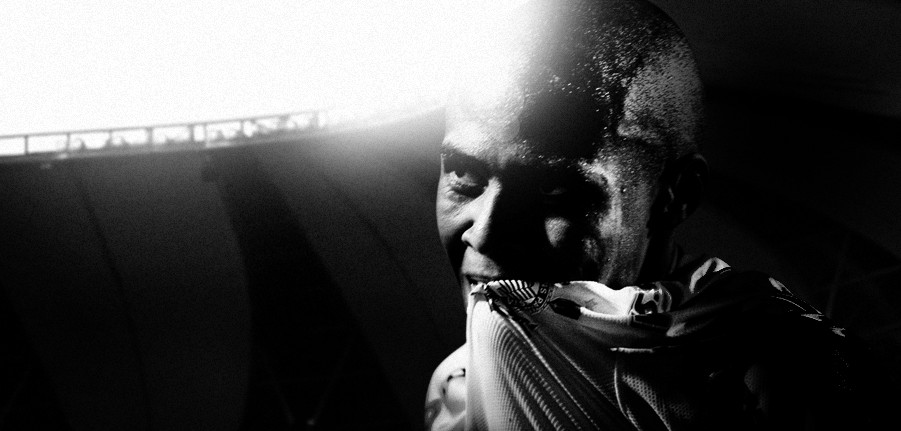 This week, former Atletico Madrid midfielder Elias stated his disappointment at his brief stint in the Spanish capital that promised so much but delivered very little.
Many Atletico fans believe Elias wasn't given a fair opportunity to prove himself after spending just half a season on the books at the Vicente Calderon, before moving on to Sporting Club de Portugal.
Is his midfield presence something Atletico are lacking this season?
Elias began his career in his native Brazil, making the move to Madrid in January of this year from Corinthians for a fee of around €7 million. The 26-year-old featured in 14 Atletico games, however, because of the Spanish rule which allows only three extracomunitarian players, Elias was marginalised and eventually moved on to the Portuguese club eight months after signing for los Rojiblancos.
The deal was worth almost €9 million.
Speaking to Portuguese paper A Bola, Elias spoke of his displeasure at the time he spent in Spain. Thanks to the guys at AtleticoFans for translating these quotes:
"Atletico was a negative experience for me, they played me out of position and there were problems off the pitch.
"They brought me to Europe, only to tell me that they didn't count on me."
He also compared his current club in Lisbon to Atletico.
"Sporting is a superior club to Atletico.
"Here, things are structured, salaries are paid on time and people around the club will do everything to make the players feel at home."
Atletico have been struggling this season, to the extent where the board decided it was time to part ways with Gregorio Manzano, less than a full season into his second stint with the club. His replacement, Diego Simeone has the massive task of turning los Colchoneros fortunes around and one can't help but feel having a player like Elias on the squad would make that task a little easier.
The Brazilian's performances in Lisbon have been impressive, to the point where English giants Chelsea have been rumoured to have developed an interest. Should a move to London eventuate, it's hard to see it happening for less than €10 million, big money, and big money Atletico could potentially miss out on.
Atletico's midfield hasn't been all too impressive this season, struggling to link up with front men Adrian and Radamel Falcao. On loan star Diego Ribas has been good but not brilliant while the names of Mario Suarez, Tiago and Paulo Assuncao don't exactly spring to mind when you think of Atletico's best this season.
While the standard of play in the Portuguese and Spanish leagues vary greatly, having the quality of Elias in Atletico's midfield could have been a huge bonus. Even if he didn't quite replicate the level of play he's shown for Lisbon at Atletico, he still could easily be among the best at Atletico as there have been very few standout players.
Furthermore, having Elias in the midfield could have potentially freed up Diego to play a more influential role in creating Atletico's attack and there is no doubt this is something Falcao, who hasn't been as clinical up front as many expected, would have benefited from.
It is very easy to go on and on about the what ifs, unfortunately Elias is gone and after reading his quotes it's very easy to see that he won't be coming back. It is a sad case of a player who could have been very effective for the team being moved on before being given a proper chance to show the manager what he can do.
Atletico fans are now left ruing what can only be considered a missed opportunity.
Follow @icentrocampista