BARÇA SET TO LAUNCH ALL-WHITE KIT
Updated: 29 December, 2011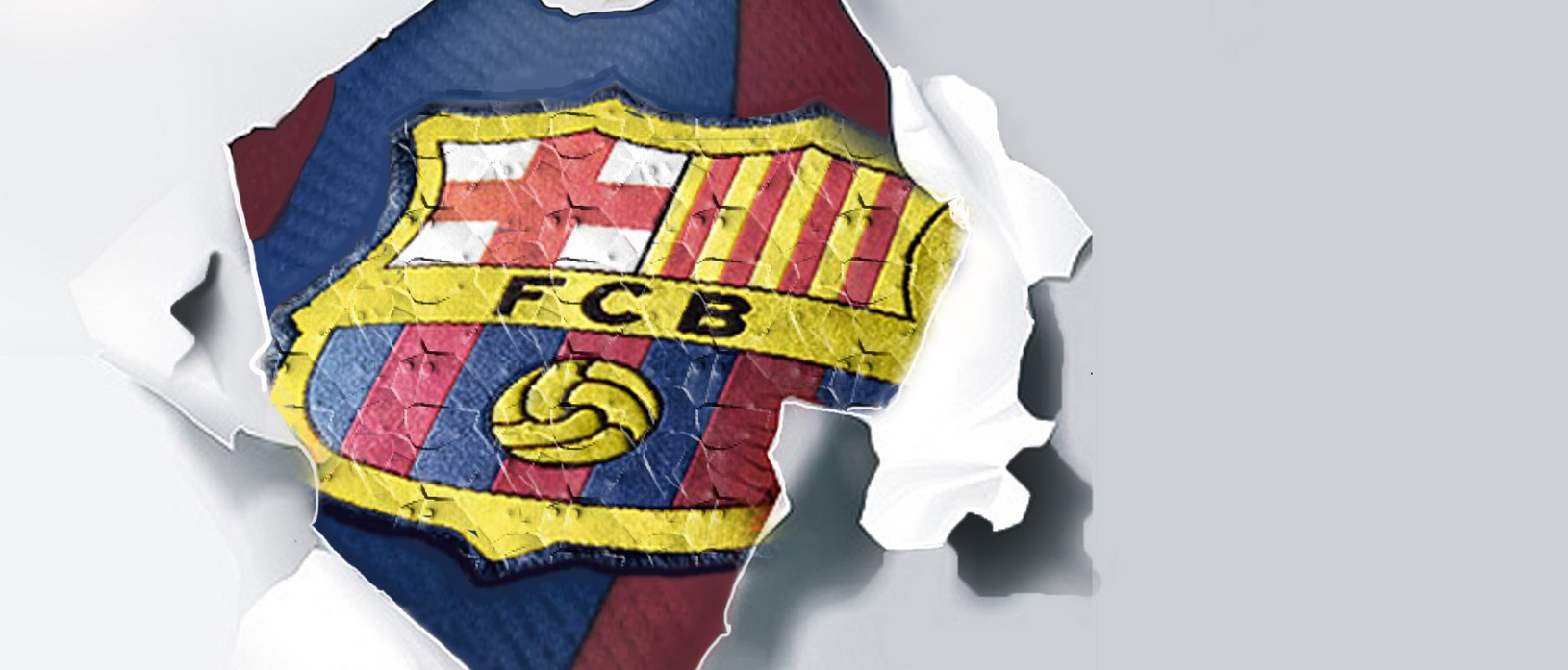 Reports in yesterday's Spanish press claimed reigning la liga and European champions FC Barcelona are to set to launch a Real Madrid-esque all-white kit, much to the horror of their fans.
Before you check outside to see if the world has actually gone mad however, note yesterdays date and read on.
Over the years there is little doubt that nearly everyone reading this article will have fallen prey to an April Fools story when they really should have known better.
However should you happen to be in Spain on April 1st, you will find a distinct lack of the kind of articles which adorn most newspapers and websites in this country. This is because the Spanish equivalent occurs on a completely different day, December 28th, which is known as 'el día de los Santos Inocentes'.
The origins of this 'celebration' are somewhat dubious, as it marks the day when King Herod is supposed to have slaughtered all the new born children in an attempt to wipe out Jesus – the 'joke' being on Herod because Jesus managed to escape this particular assassination attempt. However regardless of whether this constitutes a good event to commemorate in such a light-hearted manner, numerous stories appear in print or online, and the sporting world is no exception to this.
Indeed the rise of social networking sites which allow individual sportsmen to communicate with their public has added a new dimension to the tradition, with the two biggest stories this year concerning the goalkeepers of the 'big two'.
Yesterday Iker Casillas announced on his official Facebook page that he would be leaving Real Madrid at the end of the season in pursuit of new challenges, promising his fans more details later in the day which of course never materialized. More worrying for Barcelona fans was the 'startling' revelation by Victor Valdes on his Twitter account: 'in hospital in Fuerteventura having been attacked by a shark. Still not sure how much damage has been done.'
Elsewhere in a rare gesture of solidarity between fans of the two Seville clubs, the brains behind two of the clubs' unofficial websites joined forces in an attempt to hoodwink the city's football supporting public. First up was the 'shock' sale of talismanic Betis striker Ruben Castro to their bitter rivals, featured on both www.sevillismo.com and www.beticismo.net complete with a nicely Photoshopped image of the front man in his new kit.
Both sites also featured a story suggesting that the two clubs would be leaving their home stadia with immediate effect to make the Olympic Stadium their new home ground until the end of the season in Sevilla's case, whilst Betis would be moving there permanently.
As if to reinforce the generally held view that these kinds of frivolous headlines are more prevalent in the south of the country, there were a number of other stories emanating from the Andalucian capital. One site had former Betis striker Achille Emana returning from a brief spell in Saudi Arabia to join ' los rojiblancos', whilst another suggested that promising Japanese youngster Hiroshi Ibusuki would be leaving Sevilla's reserve side to go on trial at Chelsea.
In these days of financial hardship, respected newspaper 'Estadio deportivo' might well have got away with their claims that former Sevilla defender Aquivaldo Mosquera would be returning to the Sanchez Pijuan because his new Mexican club had stopped paying for him -had they not ended the story by suggesting that his first role would be as one of the three wise men in Seville's Epiphany procession next week!
My personal favourite was the news that 48 year old Betis coach Pepe Mel was applying to the Spanish Football Federation in a bid to become La Liga's only player manager, but whilst even the most gullible would have found that scarcely credible, there were probably a few who were disappointed to learn late last night that there were in fact no plans for Betis TV to launch any time in the forseeable future.
However although Seville seems to have spawned many of this year's fictitious sports reports, it was by no means alone. Real Zaragoza fans may well have wondered whether their crisis hit club could be plumbing new depths when a story appeared suggesting that their Romareda stadium was falling down and needed to be shut down, leaving them playing their home games in Pamplona or Huesca with immediate effect. However fortunately it seems that this is one disaster that has not yet befallen them.
Elsewhere there was a 'new' all white kit for Barcelona, a new range of perfume being launched by Pep Guardiola, and the revelation on Twitter by respected journalist 'Mr Chip' that the league champions would be decided in future by a play off between the top two. This hoax was given credence by a reply from Real Madrid defender Alvaro Arbeloa in which he claimed that he had also heard that this was going to happen.
And finally elcentrocampista.com would be delighted to hear from anyone who went to the Basque Country-Venezuela friendly last night in the San Mames last night, especially if they caught a glimpse of Hugo Chavez amongst the spectators……..
Follow @icentrocampista