The madness of Marcelo Bielsa leaves Athletic Club in chaos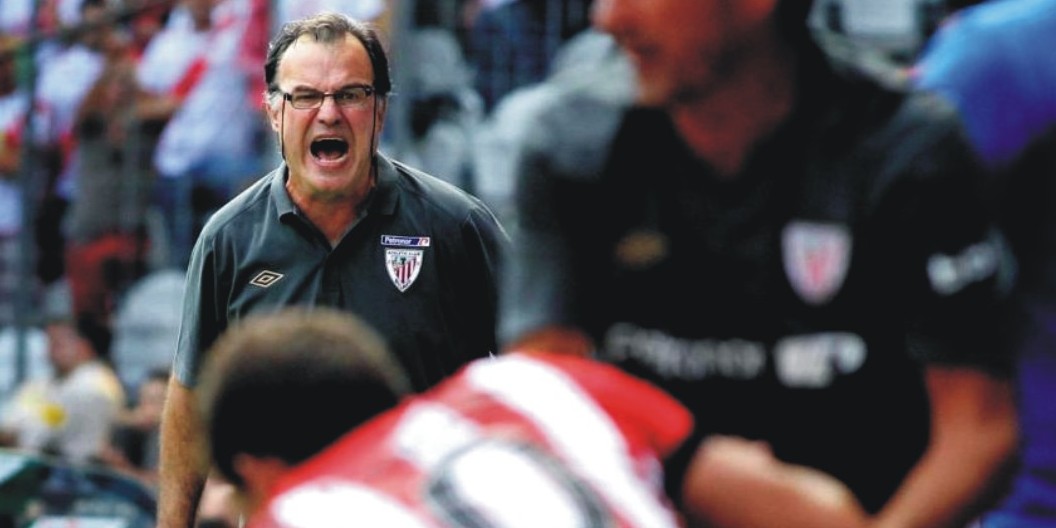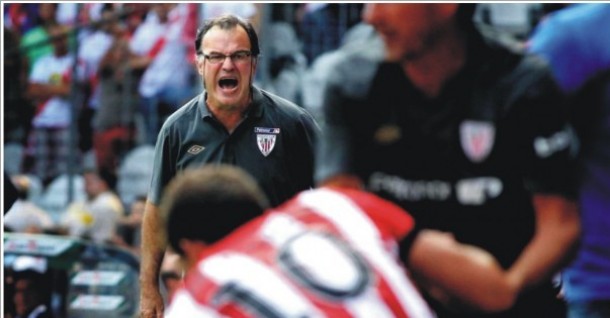 With the start of the 2012/13 La Liga campaign still over six weeks away, Athletic Bilbao coach Marcelo Bielsa is at the centre of a  chaotic situation that threatens to throw the Basque club's season into turmoil before it has even commenced.
After a fairly low-key first year in charge at San Mames, the man known as 'el loco' is now the catalyst of a dramatic week that has ended with the Argentine disappearing after handing in his resignation to club President Josu Urrutia.
The row began on Monday as Athletic returned to training following their post-season break. Bielsa was left furious when he arrived at the club training ground at Lezama to discover scheduled maintenance work has yet to be completed, creating a situation he believes is dangerous for his players – a number of who have only just returned from international duty at Euro 2012.
The Argentine was less than enamoured with the work being carried out by the contractors and promptly had what has been described as a 'heated exchange' with the site manager before leaving the training ground in a rage.
Bielsa was then absent until hosting a press conference on Thursday in which the former-Chile boss apologised for his outburst but maintained his criticism of the 'shoddy' work, suggesting he was only 'defending the honour of the club'. The tactician then launched another tirade in which he accused the construction company of 'ripping off, robbing and deceiving' the Basque giants.
However it seems the club itself were far from impressed by Bielsa's gesture and promptly distanced themselves from their coach on Friday, saying: "(The club) apologise publicly for the damage that has been done to the construction company and their workers by an employee of Athletic Club."
An official club statement then went one step further to seemingly ostracise Bielsa: "Athletic does not share in any way the personal and subjective view expressed by Marcelo Bielsa at a press conference yesterday concerning the progress of the work carried at at the training ground."
It was a clear indication that the club were less-than pleased by the behaviour of their sometimes-volatile coach, leaving a disgruntled Bielsa to meet Urrutia and his board for showdown talks.
Despite early reports from MARCA that Bielsa had quit, stories later began to appear in the Spanish press that the coach would remain in position on a two-week trial basis and had arranged a training season for 0900 on Saturday.
Predictably there is now another twist in the saga as Bielsa failed to appear at Lezama for that session, leading to more speculation that he has decided his position is beyond salvation.
It is an astonishing situation for a club that are currently at something of a crossroads. Last season saw Athletic impress many as they progressed to the final of both the Uefa Europa League and Copa del Rey and despite losing both games, the talented young team gave a clear indication that they have the potential to achieve the sort of success that has not been seen at San Mames since the glory days of the early 1980s.
With Bielsa agreeing to another one year extension on his contract last month, the future seemed bright for the Basque side – especially with a number of their best players also seemingly committing their immediate future to the club.
However the future now looks rather less positive after a week that many fans will find hard to comprehend. Bielsa is no stranger to controversy of course and Urrutia knew his appointment was something of a gamble for the club, however all those who saw los Leones blaze a trail across Europe last season will be in no doubt it could prove to be a match made in heaven.
The 2012/13 season should be the campaign in which Athletic Club finally have a realistic opportunity to bring success back to San Mames, instead they now find themselves embroiled in a situation that threatens to wreak havoc on the club and could ultimately lead to the loss of not just their coach.
Follow @icentrocampista