CHASING THE DREAM – Why the English game cannot compete with Spain
Updated: 21 October, 2011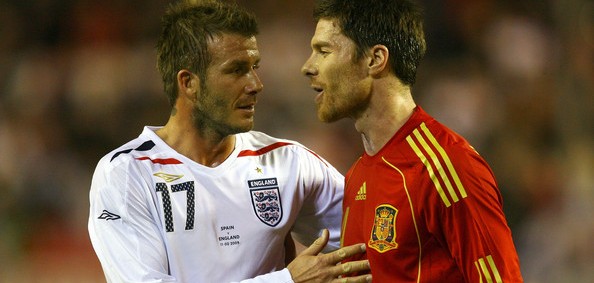 By Gautam Viswanathan
When Rio Ferdinand suffered severe ligament damage to his knee in June last year, he missed the World Cup with England.
Fabio Capello was subsequently forced to call on the services of Liverpool's Jamie Carragher, who had announced his retirement from international football four years previous, and Ledley King, who cannot play more than one game a week due to a lack of cartilage in his knees.
The result? England were dumped out of the tournament in the second round, after a humiliating 4-1 defeat at the hands of bitter rivals Germany.
On the other hand, Spanish enforcer Carles Puyol, who of late has been showing a few signs of wear and tear, played the majority of that season's football with Barcelona and was a key member of la Furia Roja team that became FIFA World Cup winners for the first time.
Ferdinand is not the only senior member of the English camp to have suffered serious injury of late either.
Liverpool stalwart Steven Gerrard has only recently returned from a six-month enforced absence, and said things had got so bad that he had actually thought about calling it quits.
Similarly in January of this year, Chelsea's midfield dynamo Frank Lampard limped out of a training session with the blues, barely a month after he had returned from another injury which had kept him out since August 2010.
In contrast to this worrying trend within the English national team, Spain's Xavi Hernandez and Xabi Alonso, undisputed first choice central midfield pairing for the reigning world and European champions, have been almost ever-presents for their respective club sides Barcelona and Real Madrid.
This in turn has brought a consistency to the national side that can only be found by playing week in week out at domestic level.
Both players have seen their summer breaks cut short in three of the past four years due to Spain's commitments in the Euro 2008 Championships, 2009 Confederations Cup and 2010 World Cup in South Africa, yet seem to show no sign of slowing down, rarely displaying any outward signs of fatigue.
In addition, Xavi's influence within a Barcelona side that has enjoyed unparalled successes in recent seasons means he is pencilled into the teamsheet more often than your average footballer.
The diminutive midfield metronome played every one of the side's pre-season friendlies, as well as the Spanish and UEFA Supercups.
This is not an isolated case either – it seems there are just simply more injuries in the English game than the Spanish counter-part.
It is a worrying situation for club managers in the Barclays Premier League, who constantly bemoan the amount of football their players face over a gruelling season, and has proven a continual gripe for national boss Fabio Capello.
It is a dilemma that surely needs addressing before the English can compete at the top of the international game but it also a little more complicated than simply introducing the much called-for winter break such as is enjoyed on the continent.
Most clubs in Spain buy or mould technically gifted players who have an eye for passing the ball forward, placing more emphasis on technical quality than brute force.
While the likes of Barcelona who currently play a brand of football that has been distilled to perfection and Real Madrid, who were known for playing champagne football during their galactico era, are duly lauded for their technical ability and beauty on the ball, even the chasing pack of Villarreal, Sevilla, Atletico Madrid and Valencia also play a game that is technically far superior than that of their English equivalents.
It is a kind of football that the purists love – called Tiki Taka, with emphasis on short passes, and places a heavy reliance on tactics and finesse, which while most will agree is easy on the eye, is also easy on the players, since the system doesn't involve physical exertion.
In contrast, the English game is undeniably tougher. It is faster, more fitness orientated and arguably, much less technical.
Simply put, it is physically more demanding than the Spanish game.
Given this physical nature  – former Manchester City striker Rolando Bianchi lambasted English referees for not protecting players enough  – it is no surprise to see so many players picking up injuries.
It is small wonder then, that the treatment rooms of English clubs are rarely empty.
The winds of change seem to be blowing through the system, though.
Taking a leaf from the book of Barcelona's famed youth academy formally situated at La Masia, English clubs are beginning to coach youngsters in a way that could see future generations be more technically-proficient than their current counterparts, although this could take years to achieve.
Let us remember however,that the Spanish were the perennial under-achievers of world football for so-long, the reward comes only after a structure is put in place and has had time to take route in the psyche of it's players.
The current dominance of la Furia Roja arrived after almost 40 years of progressive change within the grass roots of the Spanish game, and is largely down to the influence of footballing immigrants to the country.
Men such as Alfredo di Stefano, Lazlo Kubala, Rinus Michels and, arguably the most influential of them all, Johan Cruyff.
The great Dutchman is widely acknowledged as the catalyst behind the change in philosophy at Barcelona and was instrumental in bringing a Dutch-style youth academy to the Catalan club. A model which is now reaping huge rewards.
The English game still has a long way to go, but go it must, as there can be little doubt that until the game adapts and changes there will still be the huge disparity in the injury lists of the two countries.
It is too late for the current crop of English players, no matter how much the country want them to emulate the side of 1966.
They are simply not good enough technically but ultimately, they are victims of their own, over-physical way of playing the 'beautiful' game.
Follow @icentrocampista