TROUBLE BREWING IN LA LIGA – Unpaid transfer fee causes a storm
Updated: 20 October, 2011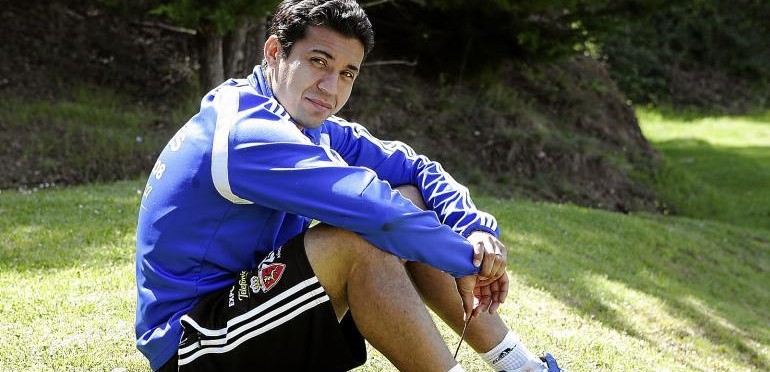 By Olly Dawes
The pre-season predictions came in, and most – if not all  La Liga experts had Real Zaragoza down as a bottom five team, and after their opening day humiliation to Real Madrid, who could have blamed them?
Since that 6-0 drubbing at La Romareda however, Zaragoza have lost just one game, and that was a 4-3 thriller against Real Betis.
Sunday's 2-0 home win over Real Sociedad saw Javier Aguirre's side climb into the top half of the table, and also saw the goal of the weekend as former Tottenham and Porto striker Helder Postiga showed his international pedigree by scoring a sensational overhead kick.
So it seems all is going well on the pitch – deals completed late into the transfer window have come up trumps for Zaragoza in the shape of Postiga and Luis Garcia, whilst Pablo Barrera is realising his potential under his former Mexico coach Javier Aguirre.
But it's off the pitch where things take a turn for the worse.
The signing of the Brazilian Matuzalem is the epicentre of the storm that surrounds Aragon's giants – and that was in 2007.
Matuzalem told his club, Shakhtar Donetsk, that he had terminate his own contract and that he would be leaving the club. Shakhtar responded by telling the midfielder that he or his new club had to pay the €25M release clause in his contract.
Just two weeks later, Matuzalem was presented as a Real Zaragoza player – on a free transfer.
Shakhtar demanded that the Spanish side pay them a fee for the player as the contract had not been terminated.
He played four times but then according to Zaragoza, Matuzalem picked up an injury. He returned to action in March 2008, after the 'injury' occured in September 2007.
The reality was that the club had lied to their fans – and they were in trouble. Big trouble.
Shakhtar were incensed with the actions of Zaragoza and proceeded to take the case to the Court of Arbitration for Sport (CAS). The initial decision was that Zaragoza had to pay €6.8m for Matuzalem. A subsequent appeal was placed by Shakhtar because they felt the fee was too low, and the case rumbled on.
On the 19th of May 2009, CAS had passed the appeal, and Zaragoza now owed Shakhtar a staggering €12m.
The story takes another twist here however – at the time that decision was made, Matuzalem had moved on. Again.
A year-long loan deal to Lazio eventually led to a permanent move the Italian capital, and Zaragoza had washed their hands of the player – but not the court case.
Fast forward to the present day, and there are serious ramifications pending for Zaragoza, as Shakhtar claim that they are STILL owed around €10m – and are furious after the Spaniards spent €7m on Benfica goalkeeper Roberto instead of paying off their debts.
And they may not be the only club in this situation – surprise package Real Betis could face similar action over the signing of PSV Eindhoven striker Robert.
FIFA have now intervened and threatened the LFP by saying if they don't deduct Zaragoza six points immediately, then Spain will be refused entry into the 2014 World Cup – and all other international tournaments until further notice.
So what should the LFP do?
Sacrifice their frankly incredible national team to show support to one of their own teams or stay on the good side of FIFA and carry out the deduction?
It is said that the decision will be announced within the next fortnight, but it's one that is putting a cloud over an impressive start to the season for Real Zaragoza.
A six-point deduction would hit them hard, and force Aguirre to pull his squad together.
It now seems imperative that they keep up their good form as it could very well be the case that they will soon be playing catch-up.
Follow @icentrocampista