BARCELONA WILL BOUNCE BACK SAYS GUARDIOLA
Updated: 27 November, 2011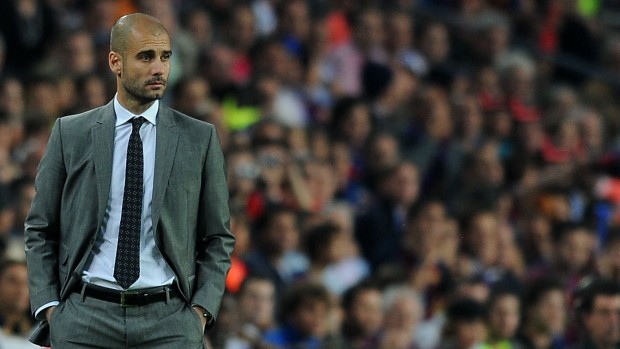 Barcelona coach Pep Guardiola was philosophical following last nights shock defeat at Getafe, claiming his side would soon bounce back.
The 1-0 defeat was Barça's first loss of the season and also saw them fall six points behind league leaders Real Madrid, who had earlier won 4-1 in a fiery derby against Atletico.
Speaking in the post-match press conference, Guardiola said: "We are disappointed with the result obviously, but it
isn't terrible. There's still a long way to go in the league and we will regroup now before the mid-week game against Rayo."
It was a lacklustre display from the visitors who struggled to break down an organised and resilient Getafe defence, but Guardiola said he wasn't too concerned with the performance: "The only chance they had, they scored, on another day it may have been different for us.
"They are a hard team to play against as they defend with men behind the ball and play with just one player up front. It was difficult to break them down tonight but my players tried until the end and I cannot criticise them for that."
Guardiola also admitted his players were tired after their hard-fought Champions League victory in Milan during the week, but said he didn't want to detract from the performance of Getafe: "It is true that we may have been a little fatigued from the game against Milan but we were up against a well-disciplined side today."
The defeat leaves Barça six-points adrift of their bitter rivals Real Madrid, who they face at the Bernabeu in two weeks time, but Guardiola said the title race is certainly not over: "No, I don't think so at all. There is still a long way to go and only one team can be at the top – that is football. We will work hard now and look to rectify any mistakes we made tonight. The league has still got a long way to go yet however."
Follow @icentrocampista