DERBI CATALAN – Girona peg back Barça B
Updated: 12 November, 2011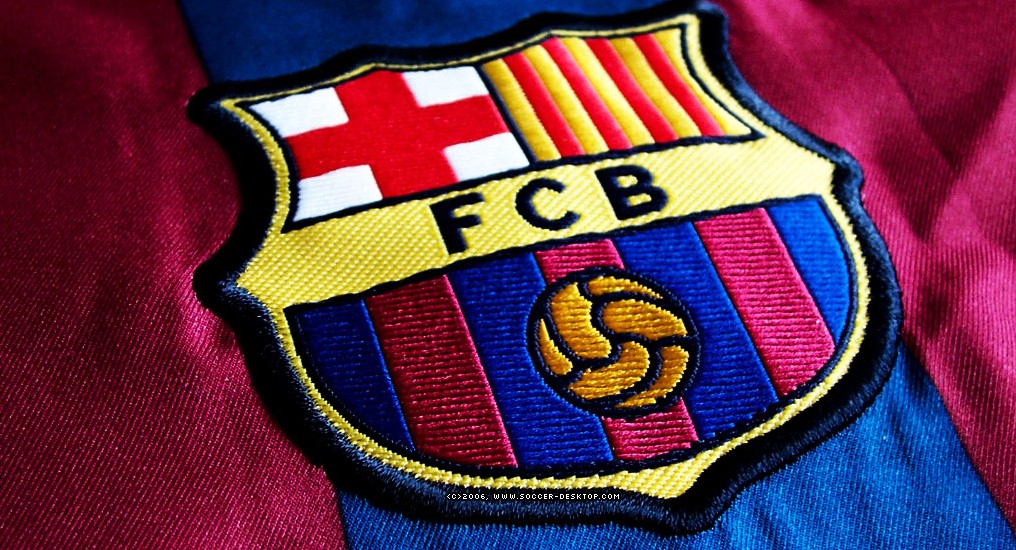 By Lee Roden
The Spanish football in focus for most people tonight may have been a particular friendly game in Wembley, but over in Catalunya, there was a derby to be played.
Both Barça B and Girona were teams on the up going into this encounter – Eusebio Sacristan's men had been under immense pressure after an abysmal start to the season, but after three wins on the bounce in October followed by a valuable draw away to Cordoba, their fortunes seemed to be changing. The good news got even better, as talismanic forward Jonathan Soriano made his return after a lengthy injury last week, and was set to start his first match in months against the men from the north of Catalunya.
Girona's story shared similarities: despite playing some great football so far this year, their luck has been absolutely dreadful. This was exemplified perfectly with a stat we mentioned in our paper review courtesy of El Punt Avui; going in to their crunch encounter with then league leaders Hercules last week, Girona had scored one more goal than their opponents, but had 21 points less. This was partly due to the somewhat stale (though effective) defensive tactics used by Hercules, and also partly to do with Girona's at times suicidal defending. Raul Agne's team finally got their act together last week though, with a hard fought and well merited victory against Hercules. All of this set tonight's tie up perfectly, with Girona's speedy counter attacking pitted against Barça's patented brand of passing, moving and pressure, it couldn't have been more appetising.
The game turned out even better than expected. 1000 Girona supporters had made the trip down the road to Barcelona in a showing of away support far superior to most teams in the first division, and the atmosphere in the stadium was tremendous. In the first half, Barça B were majestic. Girona seemed scared to get in their face and pressure the home team, and the result was a dominance of possession that was certain to lead to a goal. The away fans made sure their disapproval was heard.
It was only a matter of time before the home side scored, and after some defending of the aforementioned suicidal manner by Girona, Barça forward Rodri gladly slid the ball home. It had been coming, but it was far too easy. The second goal however was anything but easy, and nothing less than a thing of beauty.
Gerard Deulofeu is the kind of player that, at his best, you would pay to watch seven nights a week. Deulofeu is still young (only 17), and it often shows.  Though it's becoming less common, he still falls into the trap of not releasing the ball when he should and instead losing possession after a failed dribble or two. That being said, when his dribbles do come off, they're almost Messi-esque.
Barça B's second goal was very much Deulofeu's. Having picked up the ball in the middle of the Girona half, he egged the opposite defender into attempting a challenge, danced past him with ease at the edge of the box, and cut the ball back to the waiting Rodri, who gladly obliged by sending the ball home for his second. Rodri may have claimed the brace, but Deulofeu claimed the glory.
As the first half drew to a close, Girona knew they had time to change the game, but certainly had to change their approach. Former Barça B forward Benja, now playing for Girona, was drawn wide far too often, when he is much more effective through the middle. Likewise pressure was low and midfielders rarely got in to the box. All of that changed, and Raul Agne has to be credited for making sure it happened.
Barça B have made a habit of throwing away comfortable leads this year, but this time the game wasn't handed to the opposition, rather, Girona took it. In the second half Girona looked a different team. Benja pressed, and pressed hard, despite not being known for his work rate. Soon, Barça had to defend several corners, and Oier was working his socks off in goal. Girona should have went ahead from a great cross into the box early into the second half, but Sergi Gomez heroically threw himself in front of not only one but two attackers to clear the danger, and soon after fell in a heap. It was terrific from the young centre back, and showed why he is making such fast progress in the Barcelona ranks.
Ironically however, it was some bad defending from Gomez coupled with some high pressure from Benja that led to the next goal. Gomez faced his keeper with the ball in front of him in what looked like a no-danger situation. He chose to wait rather than pass however, and Benja bore down on him like an avalanche, grabbing the ball and placing it in the net. Game on, and the goal was exactly what Girona needed for inspiration.
The game soon became an end-to-end affair, and Eusebio Sacristan clearly noticed Gerard Deulofeu's waning influence as a result of the increase in tempo. He was soon hooked, in favour of Rafinha. Not a bad luxury for a youth team coach to have – one wunderkind for another. Rafinha looked sluggish and not at his best however, understandable after his participation in FC Barcelona's mid week Copa Del Rey fixture against l'Hospitalet.
Girona nearly got a second when substitute Dani Nieto fired a driven shot at Oier. The Barça keeper had to think fast to get to the ball, and it looked like he might have been a touch too slow when it trickled under his body. The stopper managed to grab it just in time to prevent the goal however. This was one of many vital saved from Oier, who looks to be the perfect replacement for Victor Valdes when he eventually steps up into the first team.
Soon after, Nieto was the source of danger yet again, after peeling off his man to receive a sublime chipped pass from midfield. Nieto fluffed his lines at the last minute as Oier stormed out to intercept, but the move wasn't dead, and Coro made sure he beat everyone else to pick up the loose ball and fire home. The jubilation on the face of the Girona players was clear, and was entirely deserved.
Prior to the goal it looked more and more like it would be another one of the nights so common in Girona's season, with the potential to win thrown away by poor finishing and defensive lapses. It was not to be however, and the away team dominated the last minutes of the game.
They should have won it, too. Jandro looked certain to score, but Oier refused to let the ball go in, somehow pulling off a last minute save that also saved Barça B's point. In the end the draw was the fairest result, with the home side dominating the first half and the away team the second. Girona will take more from the point than Barça B though, with the northerners claiming only their eleventh point of the season.
Eusebio Sacristan on the other hand may start to worry.  After a string of wins this is his second draw in a row, and the curse of giving away leads at the Miniestadi seems to be returning to haunt Barça B. He will however be buoyed by Jonathan Soriano, who managed to play for most of the game. His fitness may prove to be vital to Barça B's season, as others ahead of him in the pecking order like Rafinha, Cuenca, Deulofeu and co will frequently make trips to the first team that will leave them tired and short of their best.  
The game was an excellent advert for La Segunda, a league overlooked outside of Spain. With the Internet and enough savvy, Spanish football fans can easily engage with the second division, and it's something I recommend. Quality, open play and passion, La Segunda has it all, and shouldn't be forgotten.
Elsewhere: Nastic de Tarragona won. Again! A change of manager seems to have been the right medicine for the southern Catalans, who prior to looking for a new coach were fast becoming the whipping boys in La Segunda. Jorge D'Alessandro really had a task on his hands, but after thumping Sabadell 5-0 in another Catalan derby last week, Nastic claimed another vital three points today away to Alcorcon (remember them?). Jorge D'Alessandro, take a bow. He really is working wonders down south.
Follow @icentrocampista