GUTI'S RETURN – Is the ex-Madrid man on is way back to La Liga?
Updated: 17 November, 2011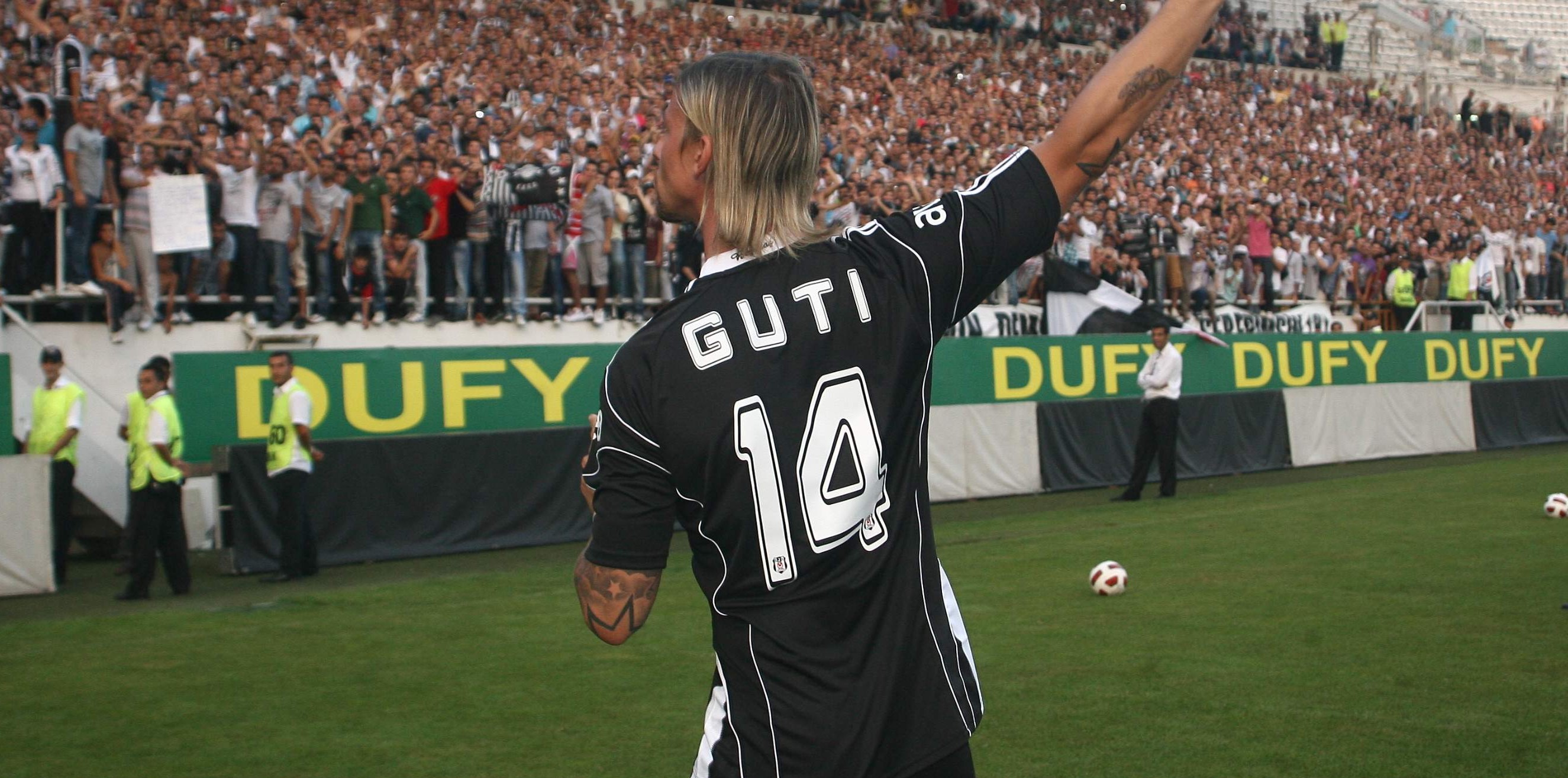 By Richard Thorburn
When Real Madrid icon Guti moved to Beskitas in the summer of 2010, many thought it would be the last time they saw the blonde attacking midfielder grace a pitch in Spain.
But after having had his contract terminated by Besiktas earlier this week, it has been reported that the former Real Madrid man is set for what would be a spectacular comeback to La Liga.
Guti tweeted: "I can tell you from my mouth the contract with Beskitas is finished, thank the fans, the club and my colleagues will always carry in my heart. Besiktas Black Eagles Farewell."
With over five hundred first team appearances in a 25 year association in the capital with Real, it is hardly surprising that Guti is a man who will be very much in demand now he is a free agent.
Today's papers claim he could be set for a dramatic return to the capital, although this time to the less glamorous surroundings of Getafe.
And while there have also been reports of moves to America and even to English Premier League outfit Blackburn Rovers, La Liga must remain the favourite destination for a player who helped his boyhood Real Madrid collect fifteen trophies during his time at the Bernebeau.
With many a club in Spain in financial trouble, the chance to sign a player of Guti's pedigree for no transfer fee is an opportunity that many may not be able to refuse.
And while wage demands are likely to be high, it is expected that many a manager will see signing the player as a risk that is well worth taking.
Guti may not be as influential as he was in his prime at Madrid, but there is little doubt that for some teams he could be the key in the final months of the campaign.
It is unlikely that he will return to a club who are fighting for honours in Spain this season, but he could well go down as a hero for another La Liga club come May.
For many he could be the difference between another season in the top flight, or dreaded relegation to the Segunda division.
This may well be the topic of conversation in many a La Liga clubs boardroom this week.
And with the player openly stating that he wishes to retire at the end of the season it may not be as big a risk as some might think.
Even if Guti's wage demands are high, crucially they would only have to be met for an expected six month period. Presidents and fans may be reluctant to sign ageing players on long term deals, but here they don't have to.
Although at 35-years-old there may be injury and fitness doubts, if he can get back to anything like the form that he showed in his opening season at Besiktas – 11 goals in 37 games – he would be asset to most teams, even if he were only available for two thirds of the games.
As it stands, José María Gutiérrez Hernández may not figure in the plans of new Besiktas boss Carlos Carvalhal, but he could certainly still have an unexpected influence in this La Liga season.
____________________________
Follow @icentrocampista