An Outsider Looking In: Funding contrasts between Spanish and English football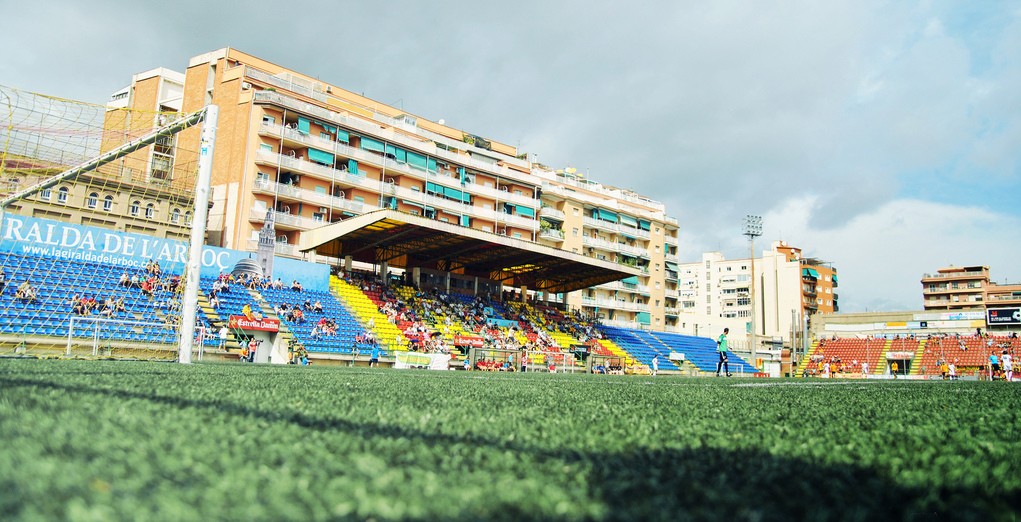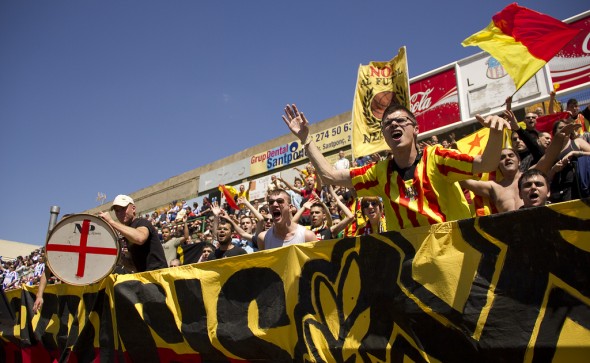 Money, or the lack of it, is a topic very much on the minds of most of people these days. Whether it's the bank balance of Sheikh Mansour bin Zayed Al Nahyan, Manchester City's billionaire owner, or Dave from down the road. Money affects football just like anything else. The lack of money and funding in particular in youth and lower league football is something that has been criticised over the years. Professional clubs are becoming less and less relatable to the average working class man who cannot find lucrative sponsors to fund his work, or make what he does televised so he can earn more in television rights.
But professional clubs are suffering too. In 2008, the Spanish Government released information revealing that Spain's professional clubs owed a combined 607 million euros to the tax authorities alone. This figure has no doubt increased. The Spanish Football Federation does not worry about the likes of FC Barcelona and Real Madrid as much because these teams are attractive financially and have international exposure capable of increasing their revenue if needed. However, lower sides that aren't internationally famous and don't have that that kind of exposure are struggling.
Attendances are dropping in Spain's grounds and season ticket holders are dwindling in the lower clubs.  And that's only the lower sides in Spain's first division, a league  known to be one of, if not the best league in the world.
CE Europa and UE Sant Andreu haven't even got that kind of exposure in Barcelona never mind Spain. Asking many of the Catalan public, some are not even aware of them being in existence despite living only a few metro stops away, and CE Europa in particular having a superb history. This is a clear problem for the clubs, as they are aware that if they are going to increase revenue or attract funding, they need to be attractive and be able to offer something in return. The problem exists from youth to adult football.
CE Europa and UE Sant Andreu both suffer from a lack of attendance. This is also a growing problem in England where many fans have to choose necessities over their wants of going the match. However, in Barcelona, it is so hard for them to compete. Football fans flock from all over the world to see FC Barcelona and they do this at a huge cost, evidently because they are the most attractive team in the world.
CE Europa and UE Sant Andreu are simply trying to attract fans to their stadiums from the neighbouring streets and are still struggling. They have very little to offer fans who don't have an emotional attachment to these clubs  and as such are struggling. Some aesthetically pleasing football can be produced on the artificial turf of Nou Sardenya, with Pedro Dólera receving plaudits for what he is trying to achieve with his CE Europa side, so it certainly isn't the quality of football that needs changing.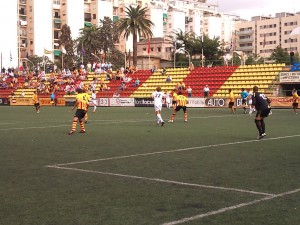 Sadly, although I enjoyed both stadiums, and they were evidently  seeping with history, they are not in the best of shape with the finances not there to renovate them.  A tourist could walk past and mistake them for being derelict. They do not tower above other landmarks, or stand out against the rest of the landscape.
The vast amount of the crowd at matches seem to be men who have lived through the history of the club, the typical new breed of staunch fans at one end and then the families and friends of the players and coaching staff.
This is not enough to sustain a club.
It is not that they need a new stadium, as both have capacities of 6000 and 7000 spectators respectively; they just need the people to fill it. Both have no solid contemporary connections with FC Barcelona, although they do admit that their relationship is friendly. They realise that FCB do not need anything from them, and are investing their money wisely into the more lucrative attractive markets like that of Asia.
I was surprised to hear that no one at the club had tried to turn the wealth of the main club in their city into a positive for themselves.
Holidays are taken in Barcelona every weekend with many of them being for 'Football Weekends Away'. This involves people coming simply to see football, but they are not aware of CE Europa or UE Sant Andreu. I am not suggesting that they are willing to change their plans of attending the Nou Camp to that of Nou Sardenya but some may at least be intrigued to see both.
Tourists that I asked were interested to hear that there were other clubs playing over the same weekend and conveyed to me that they would have loved to see more Spanish football if they had the knowledge of other teams playing at home in Barcelona. This is not an isolated situation, with the gap between the biggest and smaller clubs in both England and Spain becoming greater and greater.
One local explained how he cannot remember the last time there were a thousand people in the stadiums with him going to games for 20 years. This is revenue that can really aid the clubs and can mean that there is a less of a need for funding. An example on a bigger scale is Arsenal, with 42% of their revenue from match day activities.
In England and Spain, there are many schemes and opportunities to apply for funding, with the likes of English FA Chartered Standard status allowing you to acquire more funding and subsidised courses so that your coaching and club is of a higher level.
This is just one way in which you can apply for funding, but many are still unhappy that the FA is not offering courses at the price that is feasible. The FA are often pushing for coaches to become qualified, but the courses, especially in the current climate, are out of the price range of coaches. The coaches also know  that it is unlikely to result in paid work and is simply giving them a greater knowledge to volunteer.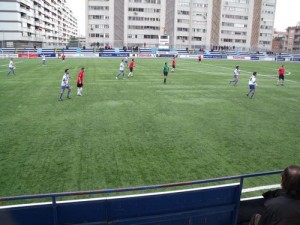 What some Spanish courses do offer on the other hand is financial flexibility. Coaches are allowed to pay in instalments so that they don't need to find a large amount all at once. This is alot easier for coaches who are struggling.
Coaches, like in England, are also able to request for funding from their clubs for courses. Coaches are  likely to see reward for this. So many football coaches, even at the top Premier League academies, are not paid and are doing it for experience.
Spain doesn't see how this can be called volunteering. Community coaches can often be paid for what they do, with some earning 200 euros a month for one session a week. However, the Spanish federation are not placing enough funding into the lower leagues in Spain, never mind grass roots.
Just like in England, more and more clubs are not going to be able to sustain their existence. CE Europa has a gymnasium built under the stadium, and a car park connected to it, but these are both not owned by the club so are unable to gain revenue from these. The opportunities to gain greater funding are either not being exposed or even used in both countries, and clubs have accepted that it is only possible to fund basic sustainability.
A greater partnership with the bigger clubs could be more successful but is that realistic? Spain's big clubs, like that of the Premier League are struggling themselves and have enough financial problems of their own, nevermind worrying  about those of other clubs.
English amateur side Marine AFC are struggling to find 40,000 pounds to pay for new flood flights to keep the club functioning. That amount is not even a fifth of some of the Premier League players' weekly wages.
This shows that the gap between the top and bottom is greatening by the week. The money is in the top sides and sponsors, business and football associations know that. Even though they have to be seen as to be helping grass roots football so they 'stay in touch with the average person', the average person doesn't have the kind of money needed, or, like that of CE Europa and UE Sant Andreu, doesn't have much to offer the top sides or the top associations.
With the lack of funding coming to the grass roots game both in Spain and England and the extrinsic rewards becoming greater in the likes of the UEFA Champions League, the gap is only going to increase. Consequently, the football associations need to be seen as aiding that of their own, whether that be a struggling amateur side or a side with the illustrious history of FC Barcelona.
Next week, Jack looks at the differences in playing styles between the Spanish and English leagues, and how these are coached. To find out more, check out El Centrocampista on Wednesday, April 11.
You can follow Jack on Twitter at @soccerblogger7
Follow @icentrocampista